More info
Our original Retro Basket is the cutest accessory for girls with nothing to hide. Brings a touch of nostalgia to any outfit and doubles up as pretty storage in your home or studio.
Large Dimensions: 13.7 x 11.8 x 5.5 inches
Small Dimensions: 9.8 x 8.2 x 4.3 inches

(BUY HERE)

Material: LDPE 100% Recyclable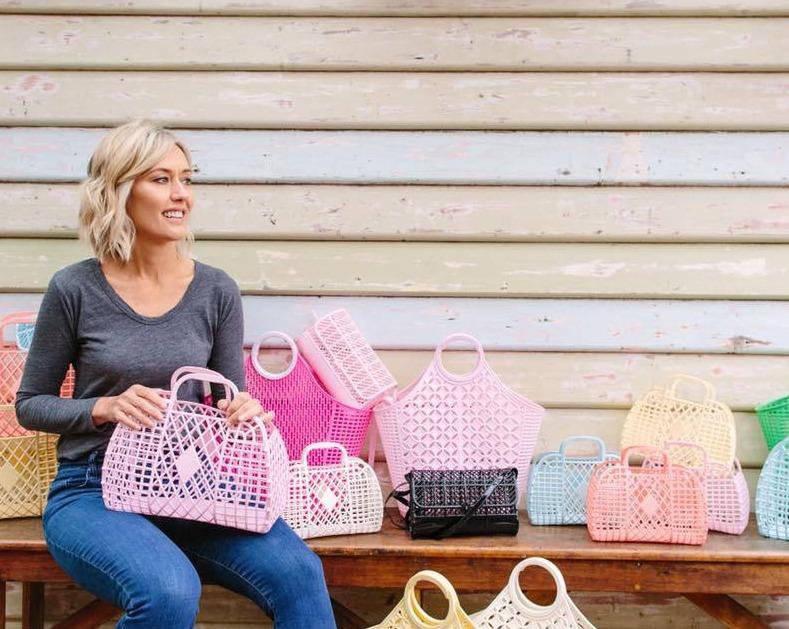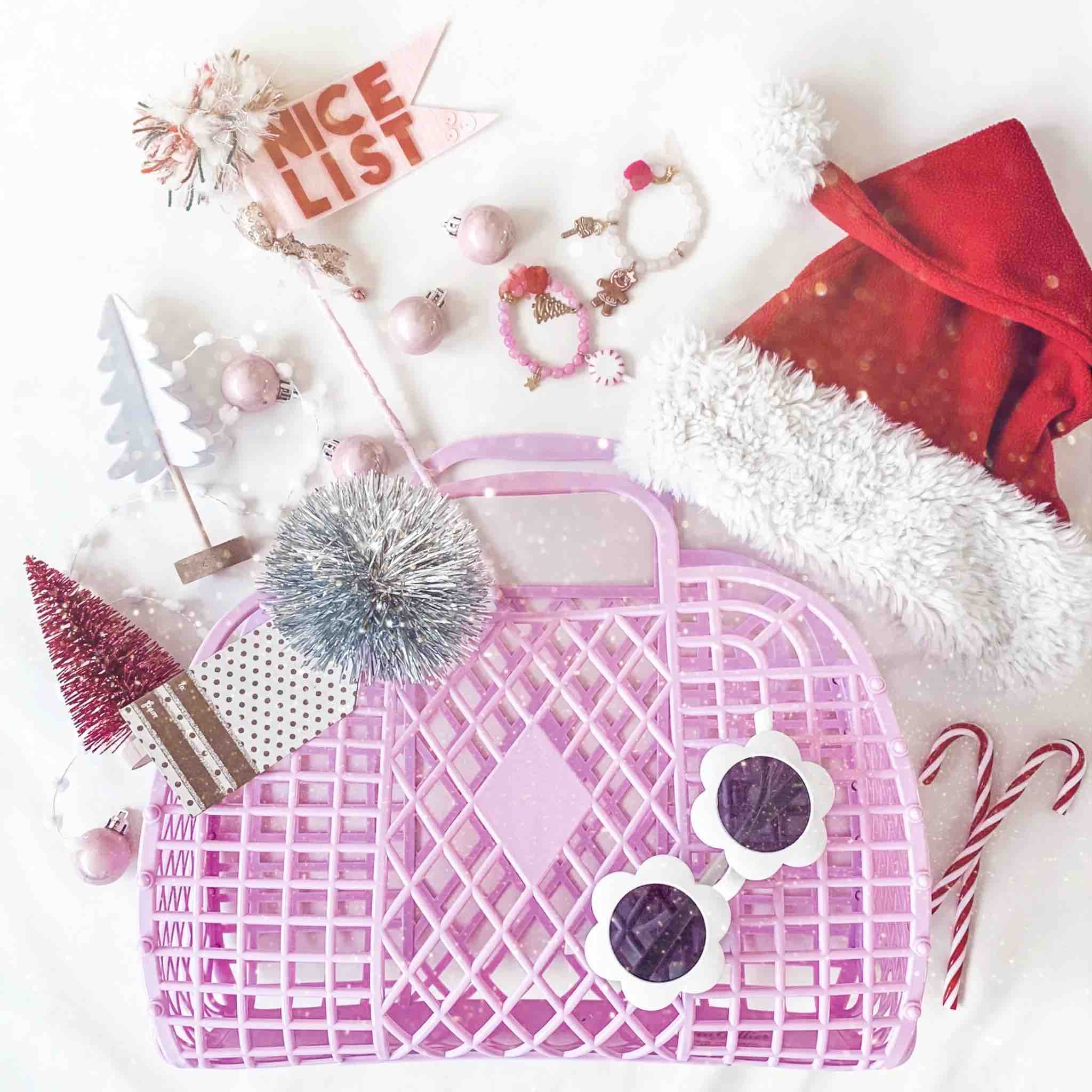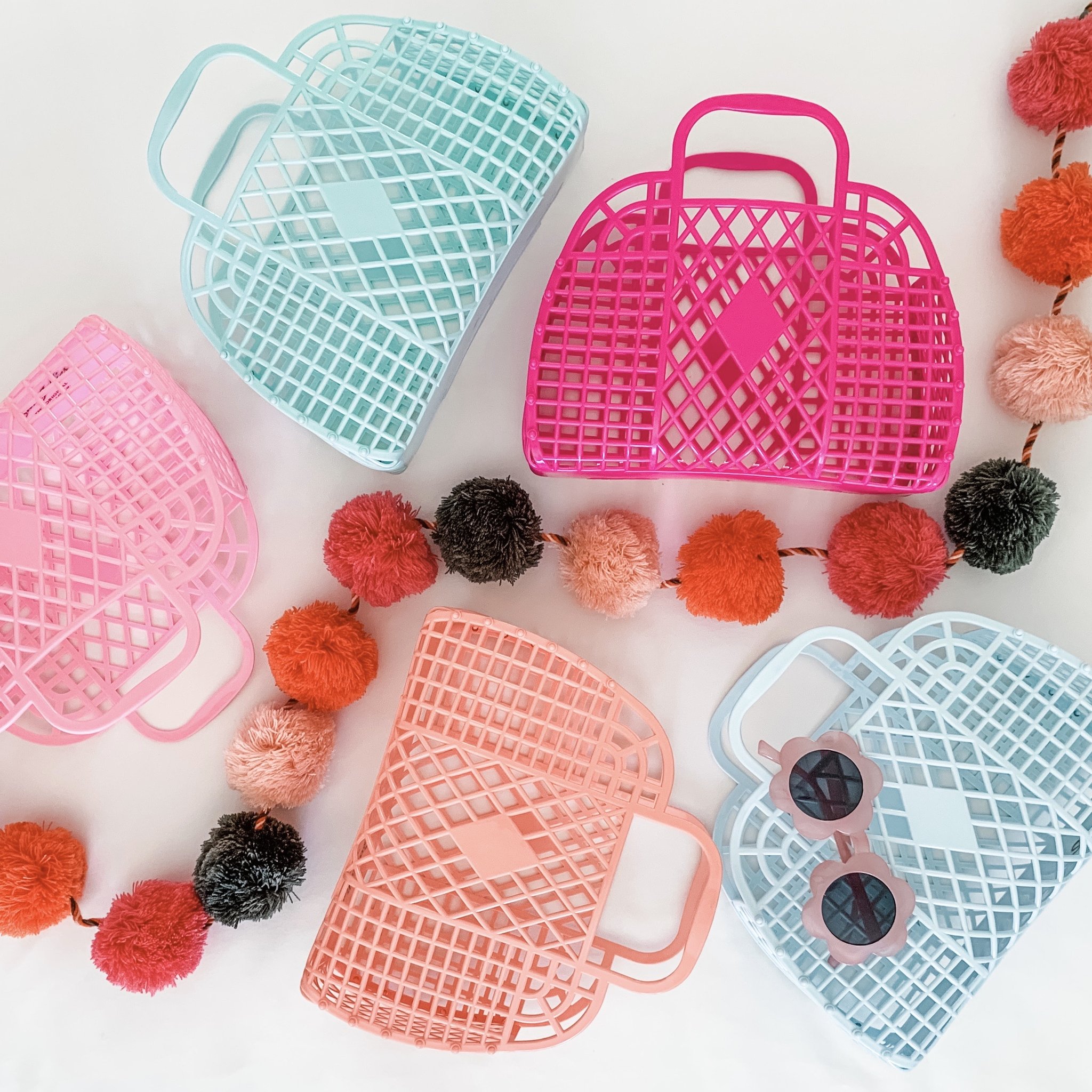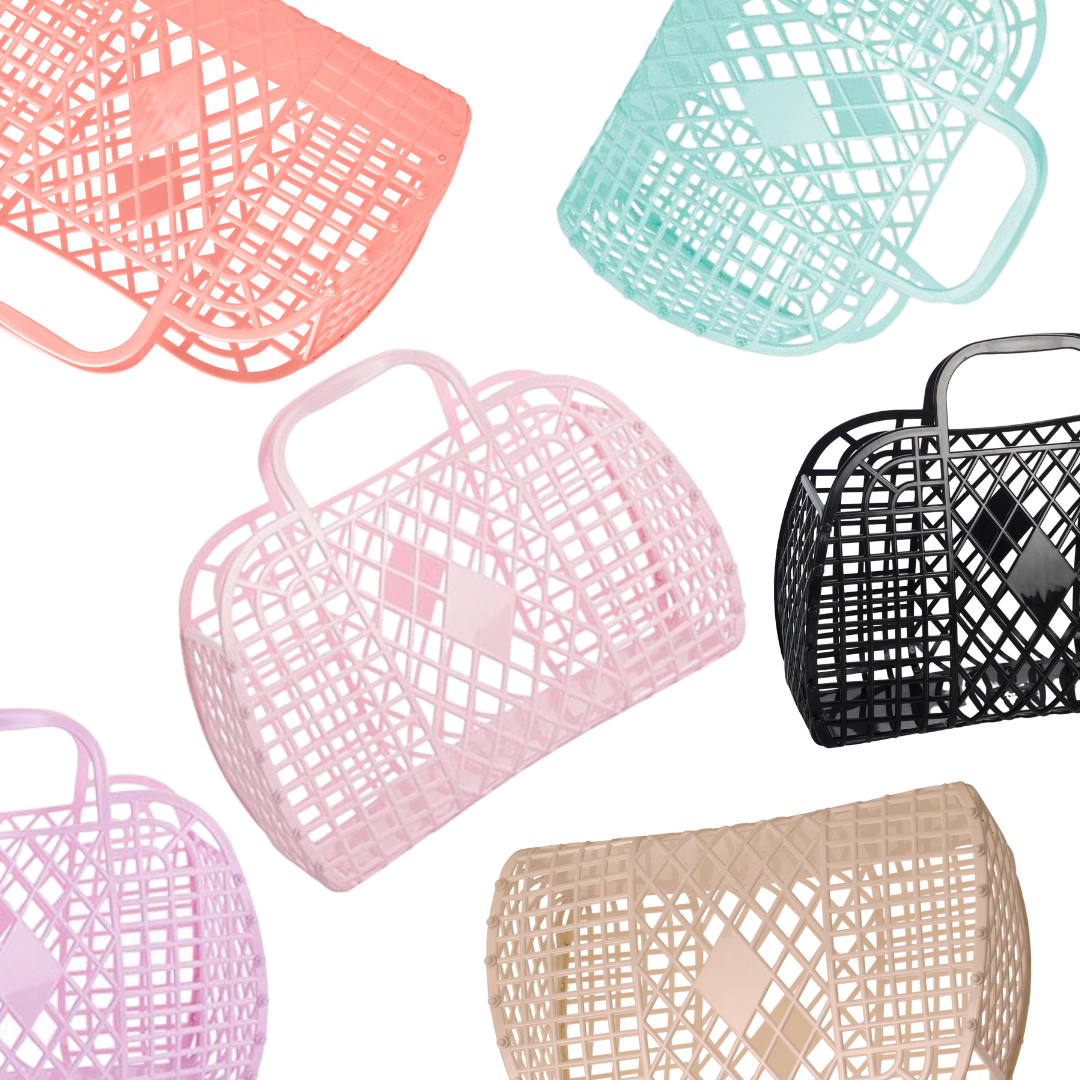 Sun Jellies is a small independent British company created in 2012 by couple Kelly and Nick. Purveyors of delightfully nostalgic accessories we love bringing joy and happiness to our customers, whether it's by taking them on a trip down memory lane or brightening up their day with our fun and affordable products.
Explore our online shop and let the fun begin as you mix and match from our holiday accessories.
Fall in love with our own brand of vintage jelly bags inspired by original designs from the 50s through to the 90s. Incredibly versatile and practical, there are a mulitude of ways to use a Sun Jellies bag and we are constantly amazed at how innovative our customers can be.

Be instantly transported back to your childhood as you recognise our jelly shoes! We carry the original French brand Méduse, which was created in 1946. A family favourite for decades, our jelly shoes are made for play with sizes for kids, women and men.

Remember that cute little beaded coin purse you had as a child? We were so excited to finally add them in our shop after searching for many years. Such a cute gift for yourself or a friend but don't pick off all the beads this time! A handy size for those small items that get lost inside your bag.
Nothing says a beach holiday like a new towel and we adore our colourful Hammamas towels! Made from premium cotton using traditional Turkish weaving techiniques we love how quick drying and compact they are to take on all kinds of adventures.
Shipping Cost per Unit Classification: Tier 1
Please refer to Terms of Service to see how total shipping fee is computed.