Perfect as a first transition to solid foods for babies at 6 months! This cereal is made from specially selected premium brown rice, free from nasty toxins and heavy metals like arsenic, mercury and lead. All ingredients are 100% natural with NO salt, preservatives, sugar or artificial flavours. Specially formulated and fortified with M-Gard®, a Norwegian yeast beta-glucan, with a unique molecular structure, increasing its effectiveness in enhancing your baby's immunity system!
Fortified with M-Gard® to boost immunity
Made from specially selected premium brown rice, free from nasty toxins and heavy metals like arsenic, mercury and lead
Halal JAKIM
Perfect as baby's first foods
Easy preparation: Open sachet, add hot water/milk and mix till smooth!
Good to have at home for busy parents
Makes a healthy snack for kids
Made from wholegrains, rich in fibre, vitamins and minerals
Manufactured in a Good Manufacturing Practice (GMP) facility, in compliance with HACCP and Malaysian Food Hygiene regulations (MeSTI)
Individual Sachet
Weight: 15g x 1 sachet

Box of 15 sachets
Weight: 225g, 15g x 15 sachets

Preparation Instructions:
1. Pour sachet contents into heat-safe bowl
2. Add 60-80ml of hot or lukewarm water
3. Stir well and add water, if needed, to achieve desired consistency
4. Test temperature before feeding

Ingredients: Brown rice powder, instant cereal powder, M-Gard® yeast beta-glucan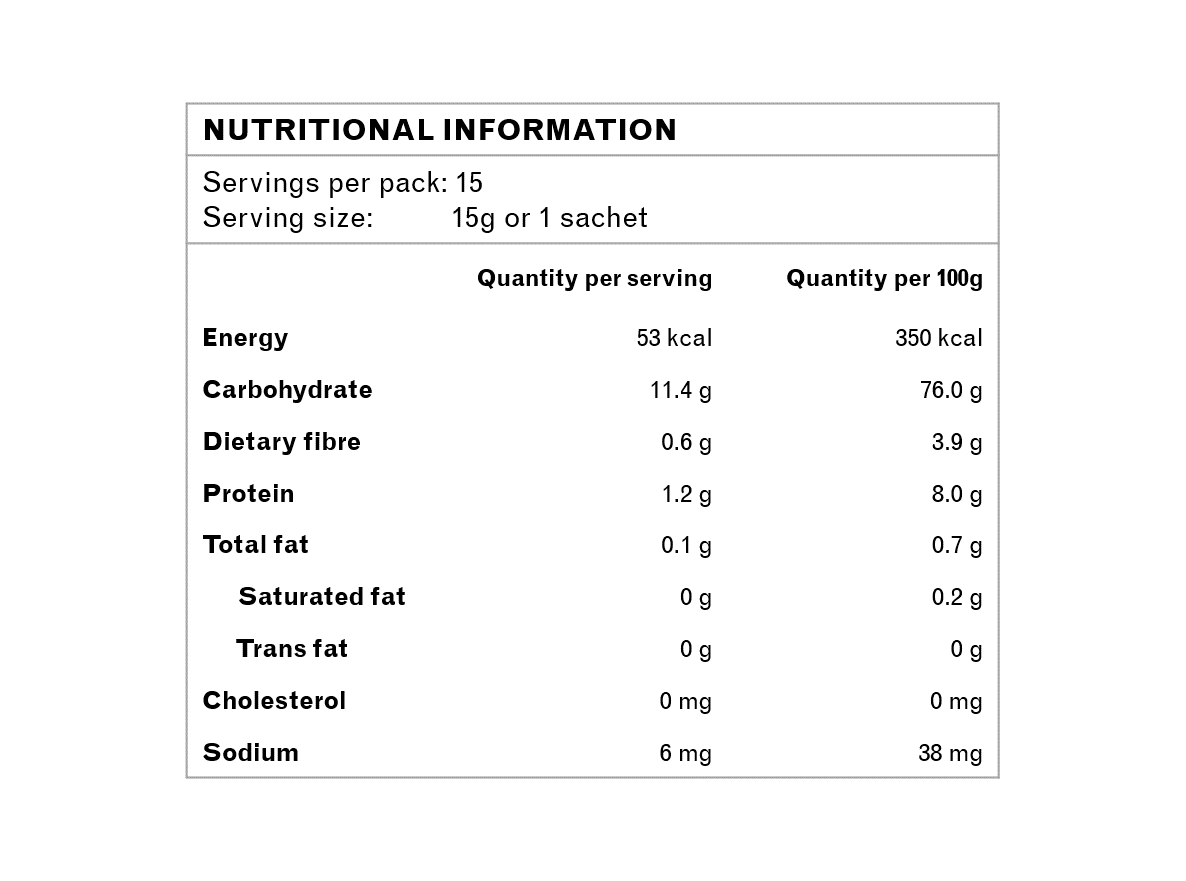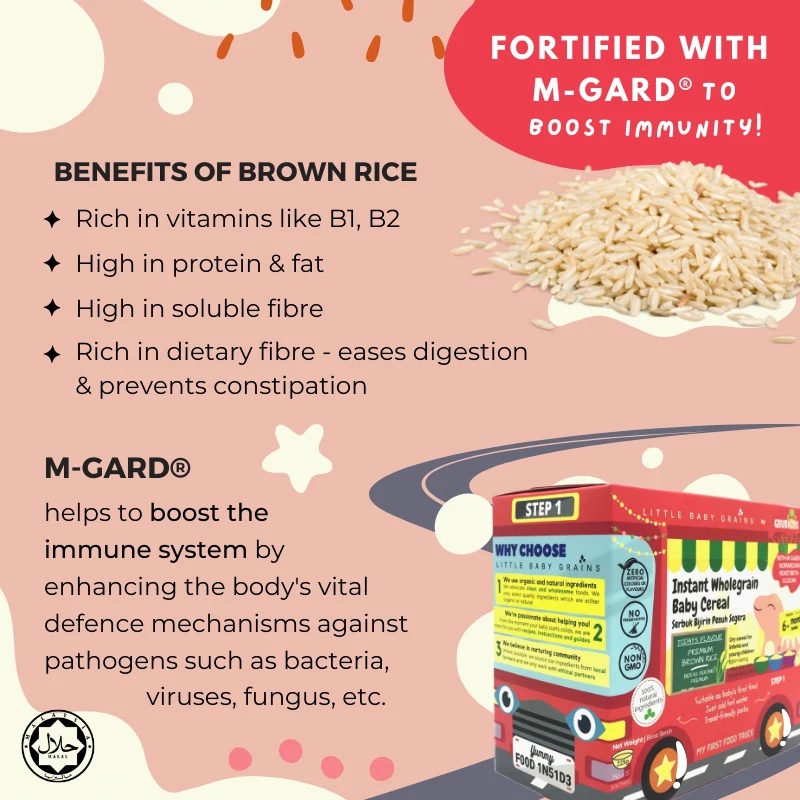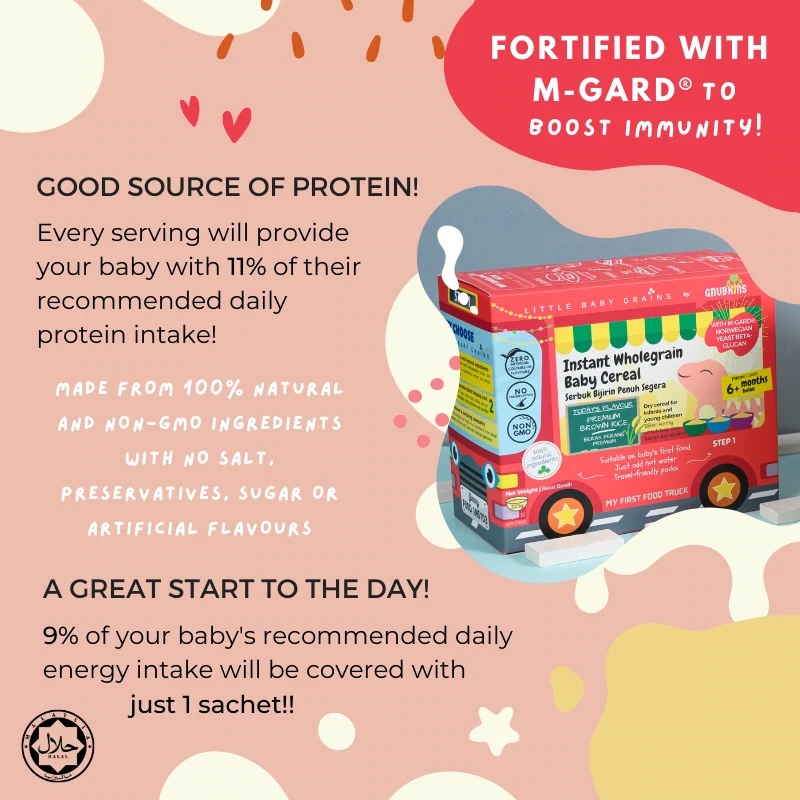 Shipping Cost per Unit Classification: Tier 1
Please refer to Terms of Service to see how total shipping fee is computed.
Product Expiry: May 16, 2023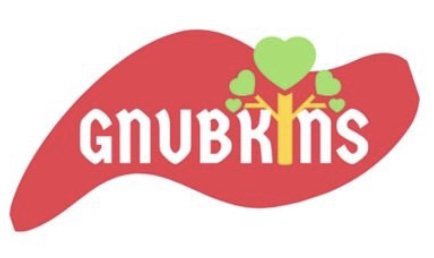 Founded by a Dr. Sears Certified Health Coach, Little Baby Grains works with doctors, Certified Nutritionists, pharmacists and R&D specialists who are well-experienced in the area of paediatric nutrition, as well as research to develop our products.

In this industry where claims are wildly made, with little or no regard to legitimacy, we choose to ensure proper science is the backbone of our products.

Little Baby Grains continuously adheres to and upholds our principles and integrity. We advocate clean and wholesome foods and only select quality ingredients which are either organic or natural.
From the moment your baby starts solids, we are there for you. Recipes, instructions and guides are provided, alongside our committed LBG Team, who strive to provide the best assistance to all parents.

On top of it all, we believe in nurturing our community, and where possible, our ingredients are sourced from local farmers and we only work with ethical partners.

Wherever you see the GNUBKINS brand, you can be assured of our dedication towards excellence and superior quality. With sincerity and passion, we will continuously strive towards bringing you seriously amazing products.