More info
Firm Hold Suction
these safari themed animal Bumbo® suction toys fit firmly to any smooth surface, including most highchair, floor seat, and multi seat trays.
Motor Skills
the interactive rattle beads, rotation and movement stimulates motor skills and keeps your baby entertained.
Food Quality and Safety
all our Bumbo® suction toys are food quality approved, bpa, pvc and phthalate free. Bumbo products comply to all relevant astm and en standards.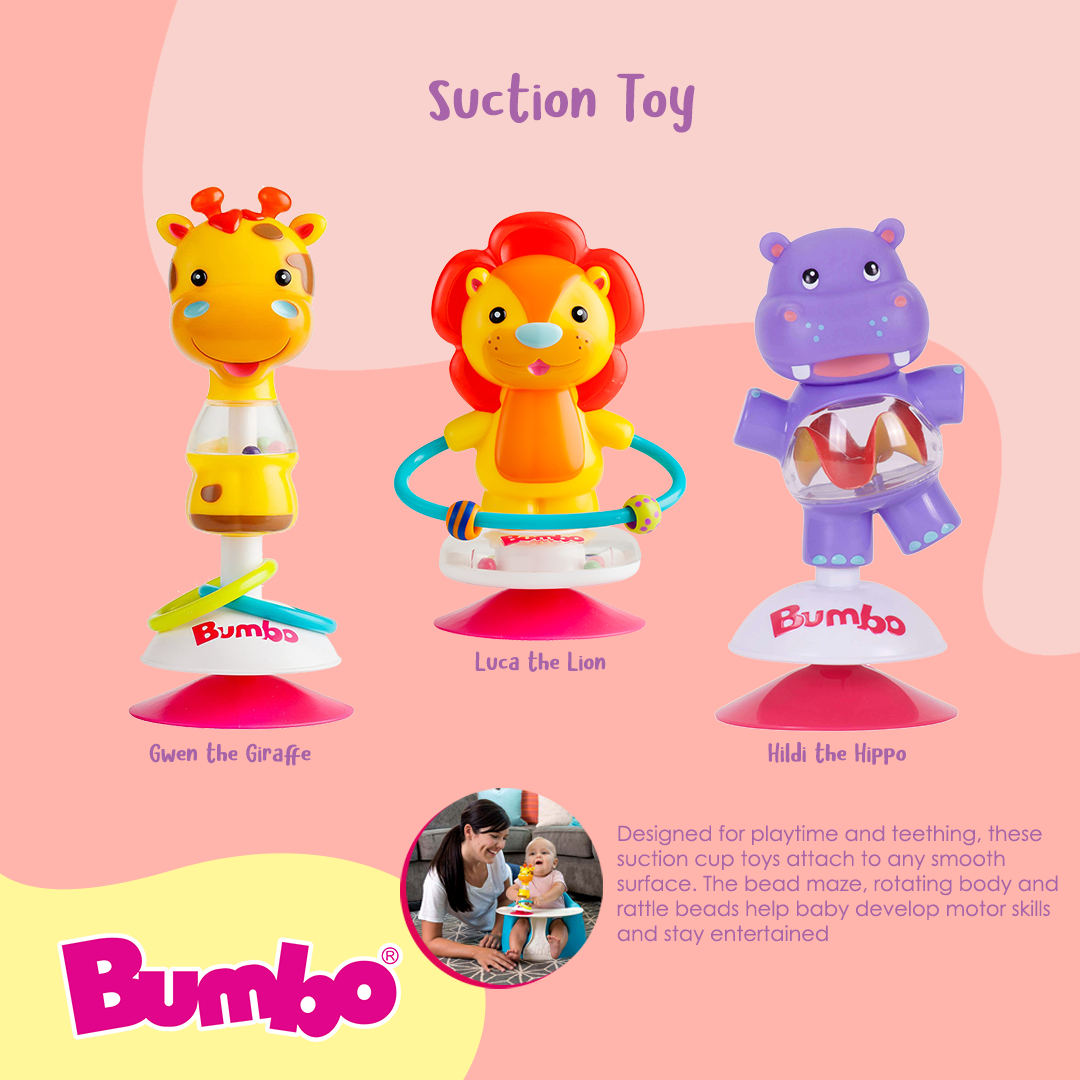 Bumbo is a South African company that creates products designed to solve everyday parenting challenges while also encouraging parent and child interaction and quality family time; the company makes high quality infant and toddler products fabricated with the future of your child in mind.
Shipping Cost per Unit Classification: Tier 2
Please refer to Terms of Service to see how total shipping fee is computed.