More info
No more kicking of the blanket, no more loose blanket covering your little one's face and it's so great to bring it with you during travels!
For diaper changing, you could just zip open the bottom part so as not to disturb your baby while sleeping. When your little one outgrows the sleeping bag, don't worry you can just detach the pillow, and unzip the bag to make it a pillow and a blanket!
My Sweet Dreams Bamboo Sleeping Bag is a great investment as it grows with your baby from newborn to toddler! You can pass it on for the next baby too.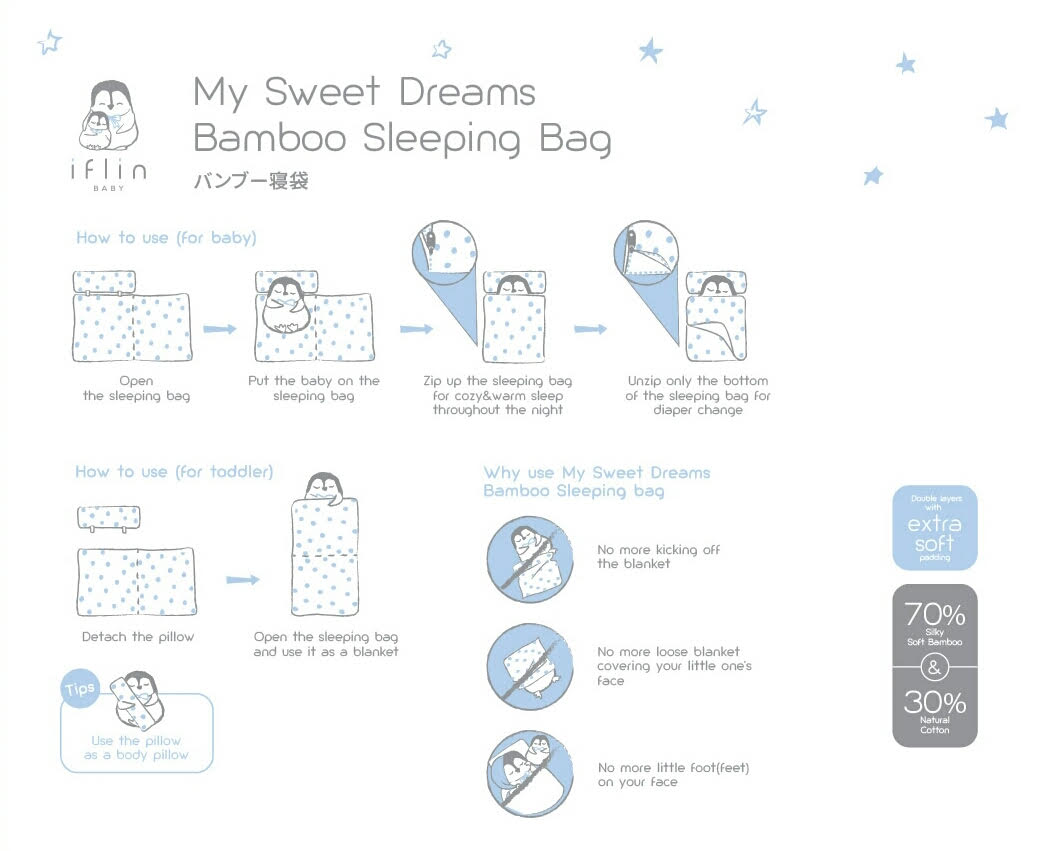 Shipping Cost per Unit Classification: Tier 1
Please refer to Terms of Service to see how total shipping fee is computed.