More info
Applicable age: 12 months+ (Swallowing stage – Mumbling stage)
BPA free

Microwave safe

Dishwasher safe

Steam sterilizer safe

The colored handles encourage baby to grip the bowl

The handle shape of the bowl is thick making it easy for the baby to hold

New series of bib and apron are designed with NEO-NOCX coating which has been proven to remove oil & food stains effortlessly in one washing.

The effect is long lasting effect even after 1000 times washing!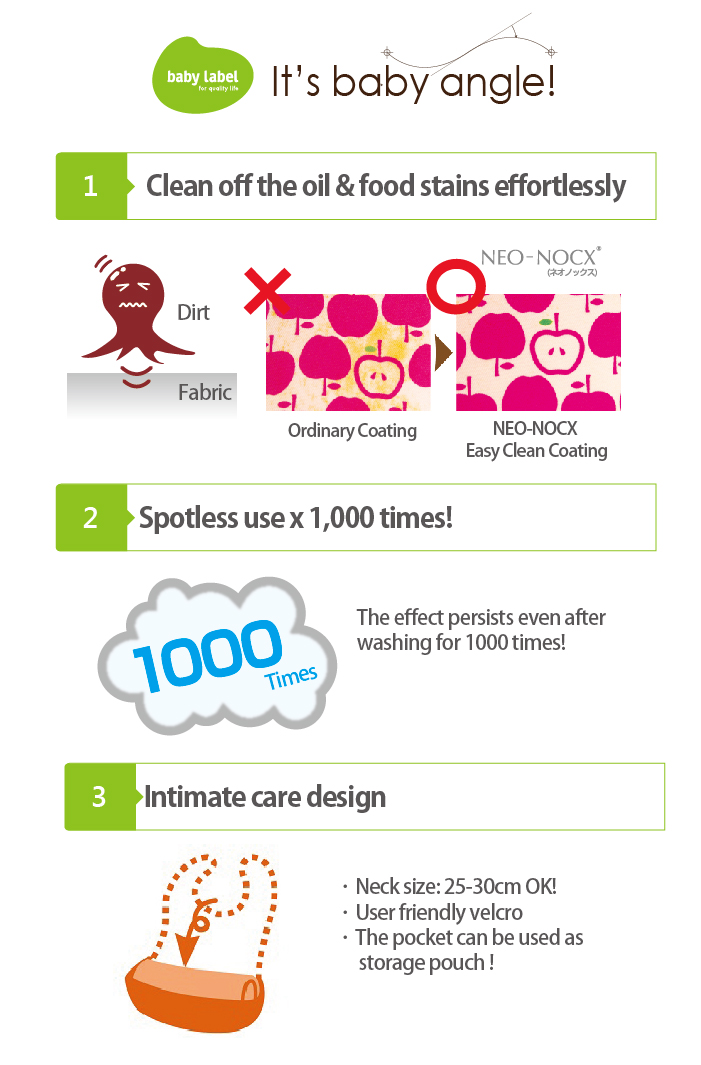 Shipping Cost per Unit Classification: Tier 2
Please refer to the Terms of Service to check shipping fee rates and surcharges.