Portable and convenient

10 different vibration modes

Simple one-button functionality
How to Use
1. To relieve general discomfort, gently press the wide edge along the side of the Haakaa Breast Massager into the breast around the area affected.
2. To improve milk flow, you can stimulate your breast by using the ridged shell edge of your Haakaa Breast Massager. Press this side into the outer edge of your breast while moving the massager towards your nipple to encourage let-down and promote a steady flow of milk.
3. To unblock plugged ducts, press the pointed tip of the Haakaa Breast Massager into the tissue around the breast. This will reach deeper into the breast ducts, breaking down plugged ducts and preventing mastitis.
Caution: Do not use this product for anything other than its intended purpose. Stop use and replace this product if it shows any sign of damage. Massage oils or hand creams should not be used at the same time as this product. Please stop using this product and consult your healthcare professional if you feel any discomfort during use.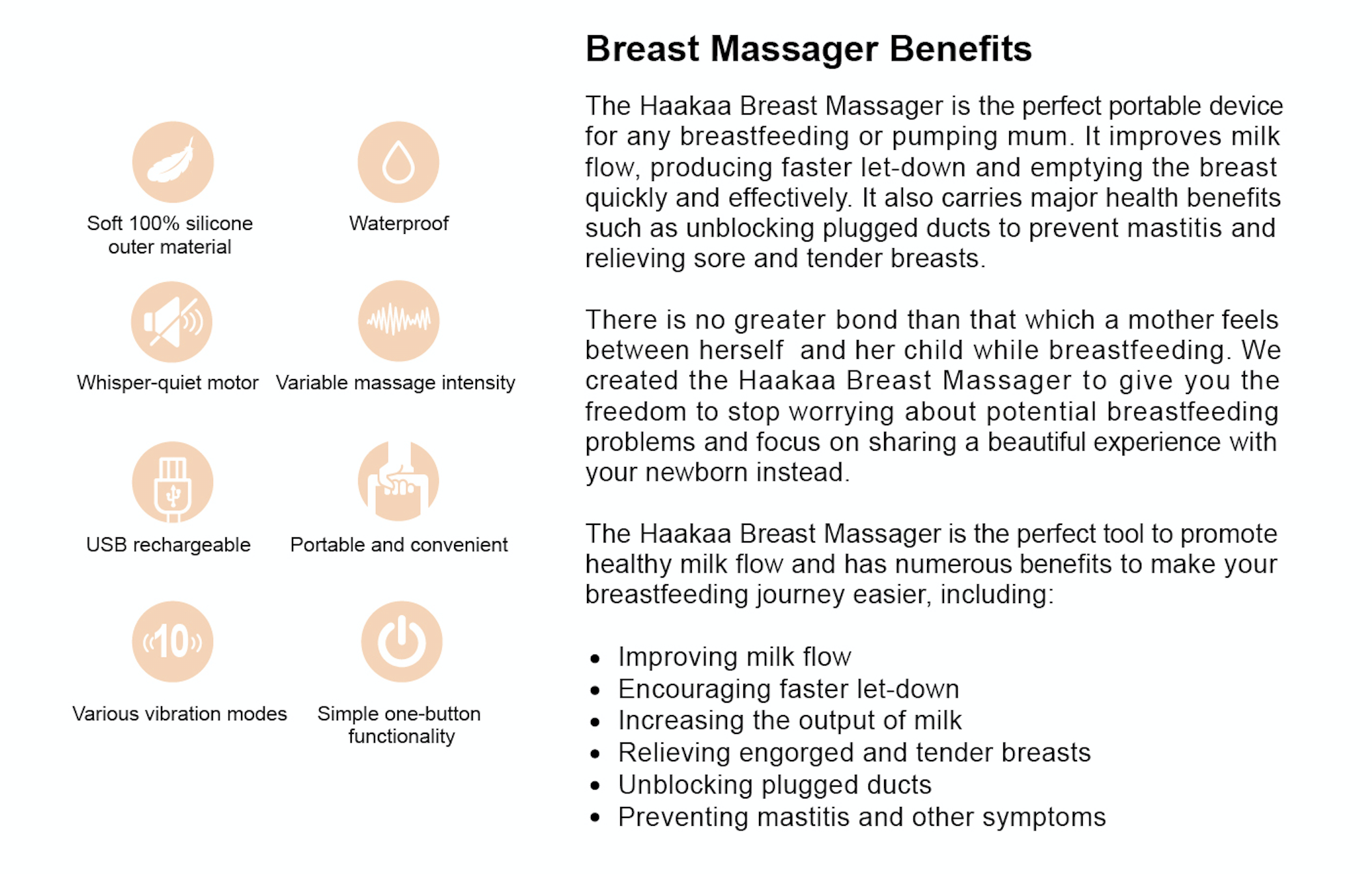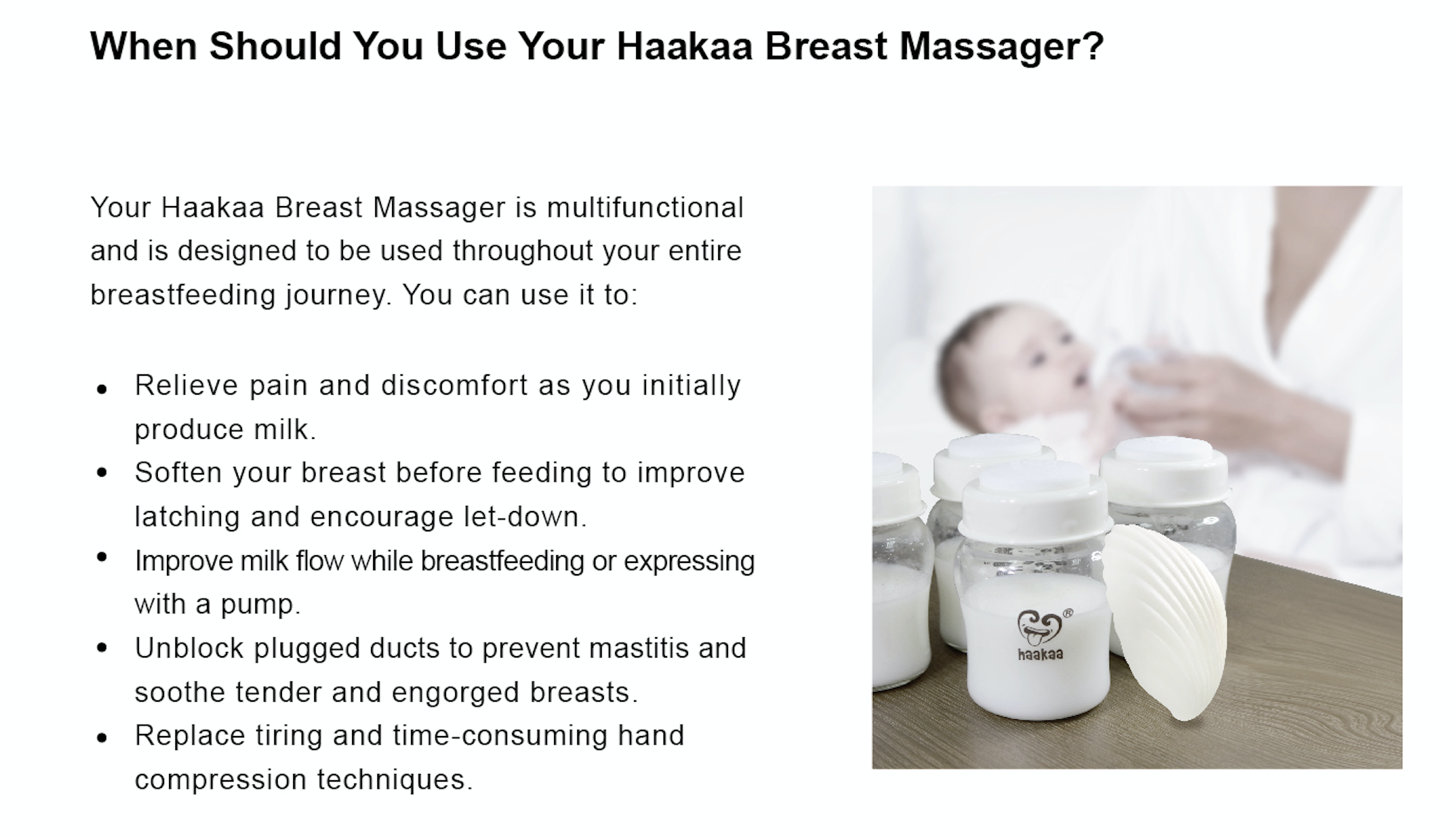 Warranty: Local Distributor Warranty of 30 days from date of purchase
Note:

This warranty does not cover damaged caused by accidental dropping, rough handling or misuse of the product, including tampering or the application of electrical power other than that listed on the label.

The warranty period starts at the time of products original purchase by the first end-user.

This limited warranty period will not be extended or renewed or otherwise affected due to subsequent resale, repair and replacement of Product.