"Meet the stud...and the dud."
Almost every breastfeeding mother has experienced the dreaded "slacker boob." While one breast is the super-producer, the other breast won't seem to get with the program. We can't guarantee that Lechita will turn your "dud" into a "stud" but it'll do its darnedest to try!
Lechita contains a blend of organic ingredients designed to encourage the flow of breast milk. Fennel seed can optimize the quantity and quality of breast milk while other supporting herbs provide calming effects that may reduce stress and tension, prompting the milk letdown reflex. Anise and caraway are also traditionally used as digestive support for mom and baby.
Bottle contains 60 capsules
SUGGESTED USE: Take 2 capsules 3 times daily.
INGREDIENTS: Organic fennel (seed), organic anise (seed), organic goat's rue (herb), organic caraway (seed), organic vervain (herb), vegetable capsule.
NOT FOR USE DURING PREGNANCY. KEEP AWAY FROM CHILDREN.
NOTE: Actual color of bottle is Blue (See picture)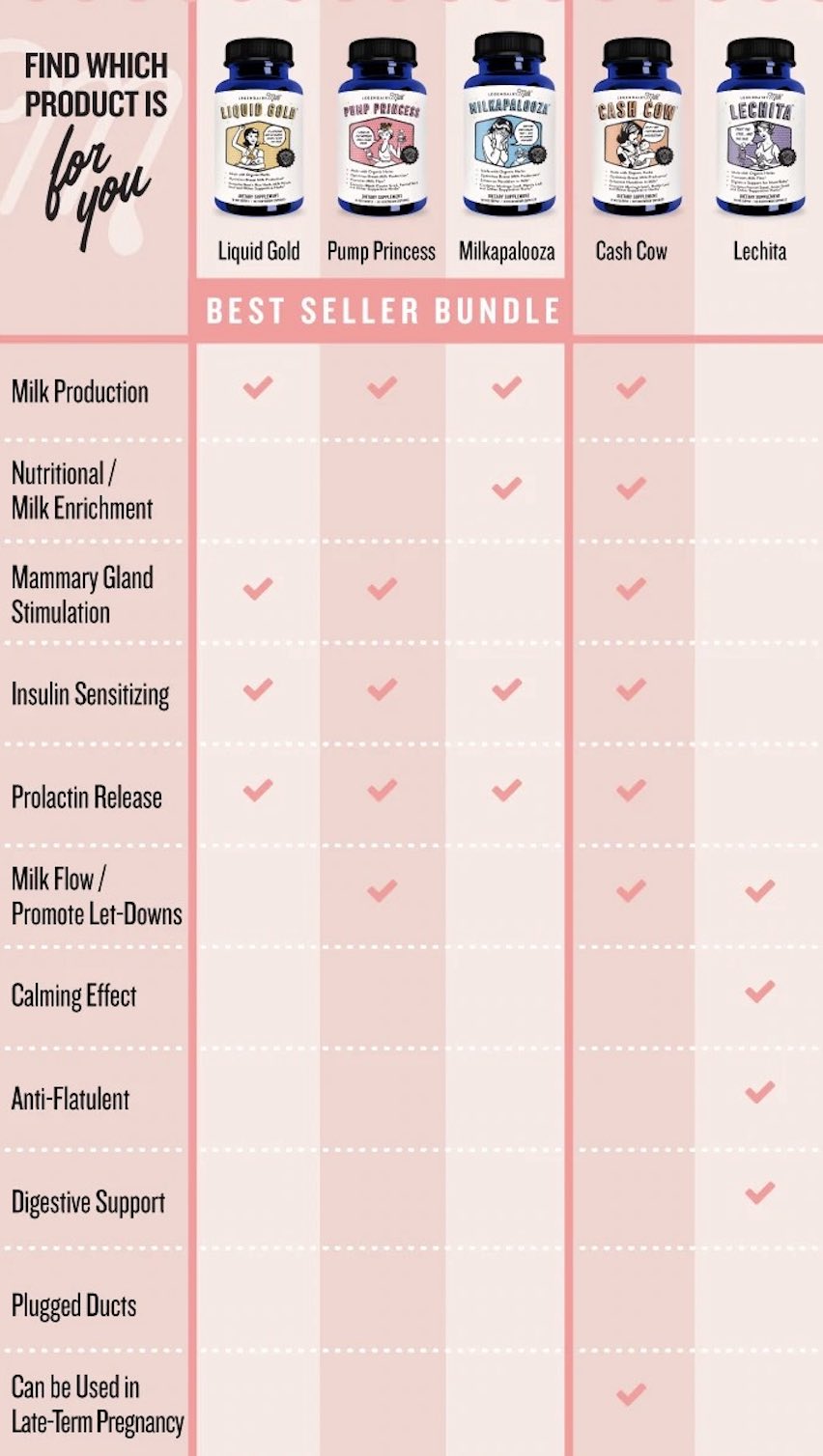 ABOUT LEGENDAIRY MILK:
For centuries, certain herbs and foods have been used in different cultures to help promote breast milk production. Our herbal lactation supplements were formulated with these carefully chosen ingredients to target the primary issues that affect milk production. Our products are free of any additives or preservatives so that every capsule is brimming with pure and potent milk-enhancing ingredients. We've gone to great lengths to ensure our formulations are organic and healthy for both mom and baby because we know a legendairy mom like you deserves a legendairy product.