NOTE: BIO-ARMOR IS A TREATMENT AND NOT A CLEANER.
AS A FIRST STEP, YOU MUST CLEAN AND SANITIZE THE TARGET SURFACE FIRST THEN TREAT WITH BIO-ARMOR.
BIO-ARMOR ALSO DOES NOT REPLACE NORMAL MAINTENANCE ACTIVITIES LIKE DUSTING, WIPING, SWEEPING, WIPING UP SPILLS/GRIME, ETC.
These days, sanitizing is not enough. The battle against infection and illness goes beyond cleaning. Protect your family from invading microbes 24x7 that does not degrade with wiping or laundering! Full Circle's Bio-Armor Repel is spraying on an invisible bed of spikes on any surface that kills germs and bacteria on contact - popping them like balloons! This layer is also durable - it lasts for 2-3 weeks if cured properly.
Full Circle's Bio-Armor Repel is the basic product in the series. As a plus, the barrier creates a degree of water resistance that allows liquids to wick and slide so you have a little more time to sop up the mess without worrying about germs. Repel is best for high touch surfaces and soft furnishings that you normally do not clean often or launder. With a level of water resistance, you can get peace of mind.
Bio-Armor is the only disinfection treatment that bonds to a surface and continuously kills up to 99.99% of bacteria, viruses and other microbes 24x7 for up to 4 months.
Safe for use on hard surfaces (wood, metal, laminates, etc.) and textiles (pillows, rugs, curtains, clothing, etc.). Readily biodegradable product.
Water-based
Non-toxic
Eco-friendly - Passed highest global environmental standards
No additional fragrances

Usage
For hard surfaces - Spray directly or spread evenly with a microfiber cloth.
For textiles & soft surfaces - Evenly spray 1 to 2 coats until damp
Let dry and cure for 8 hours or overnight. Avoid contact with water or soap during curing time.
Use as normal after curing

Caution
Keep away from children. Keep cap tightly closed.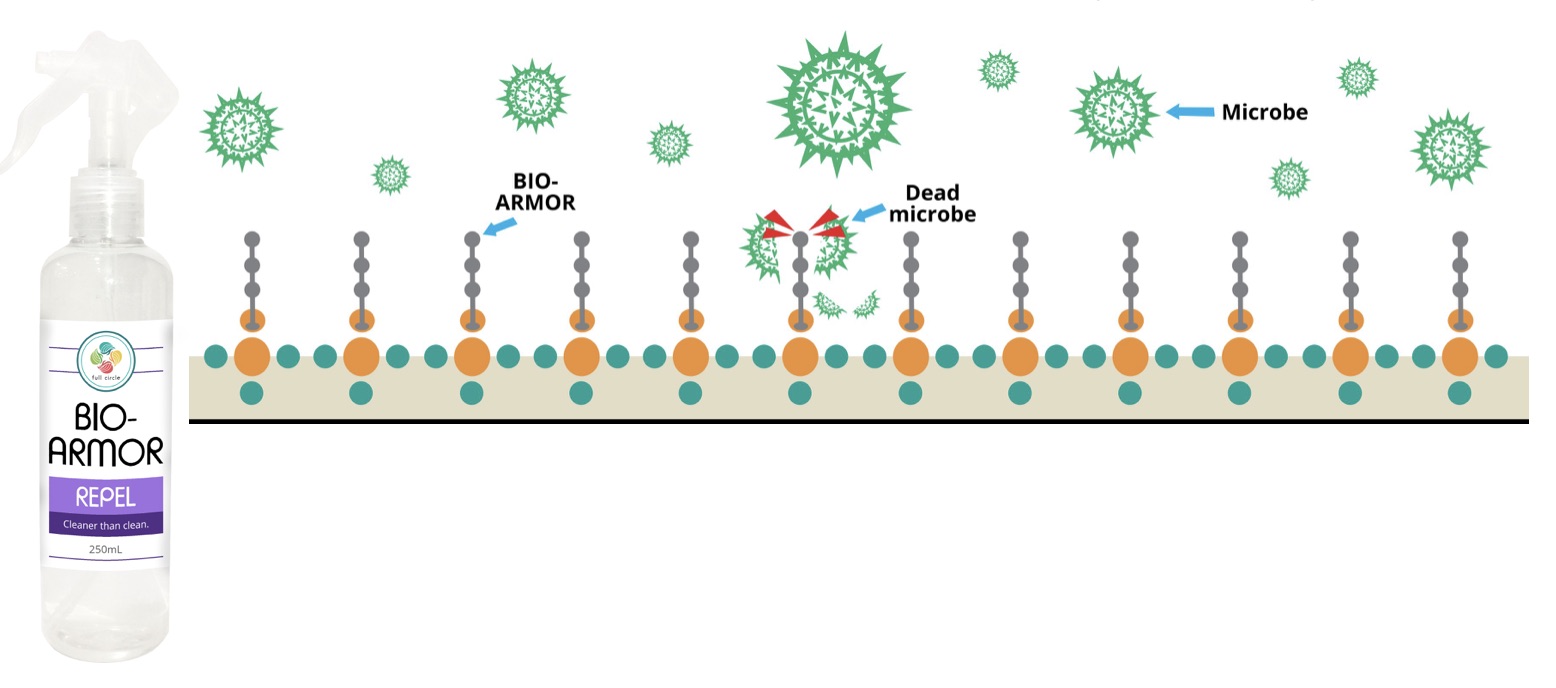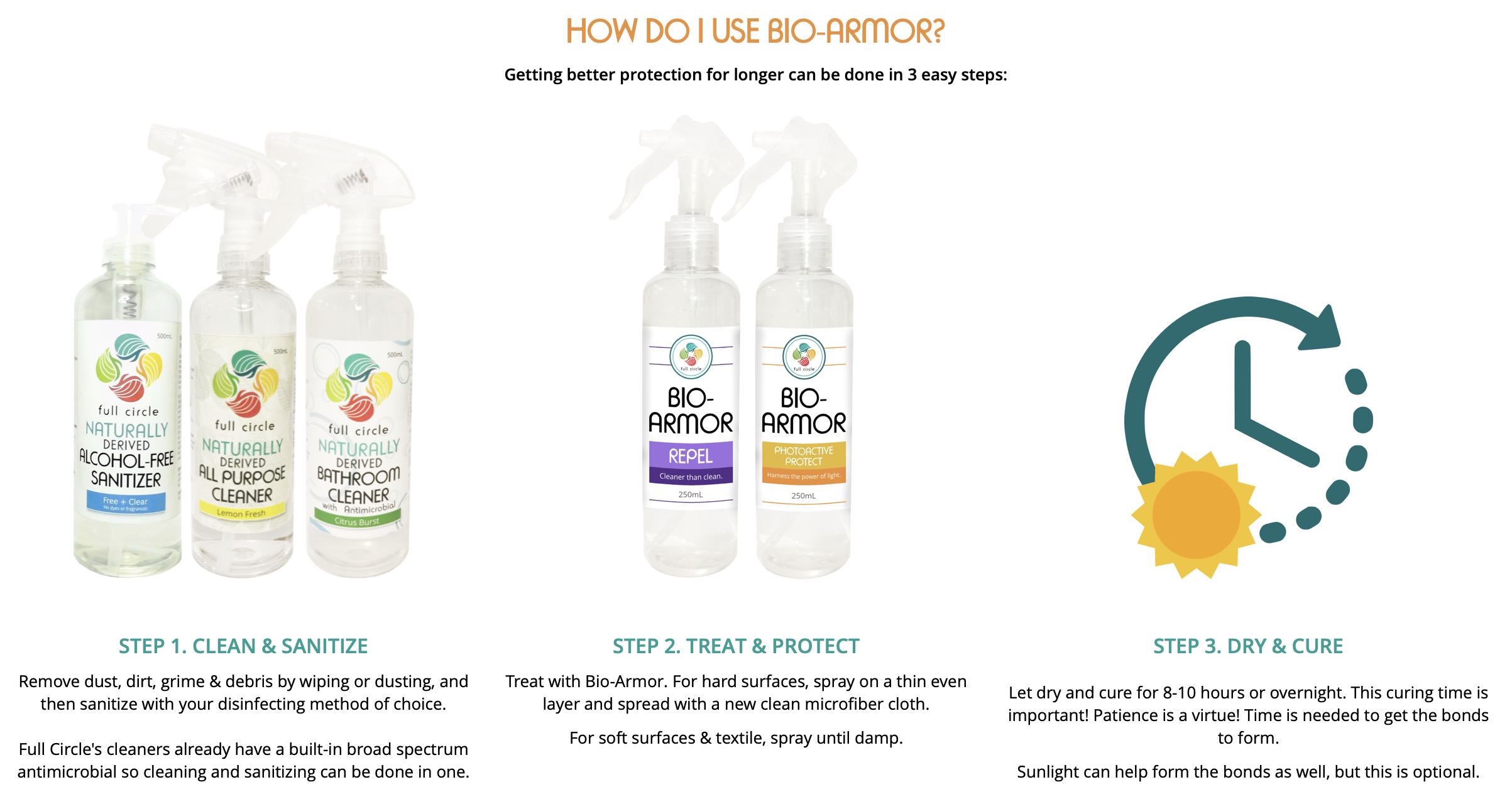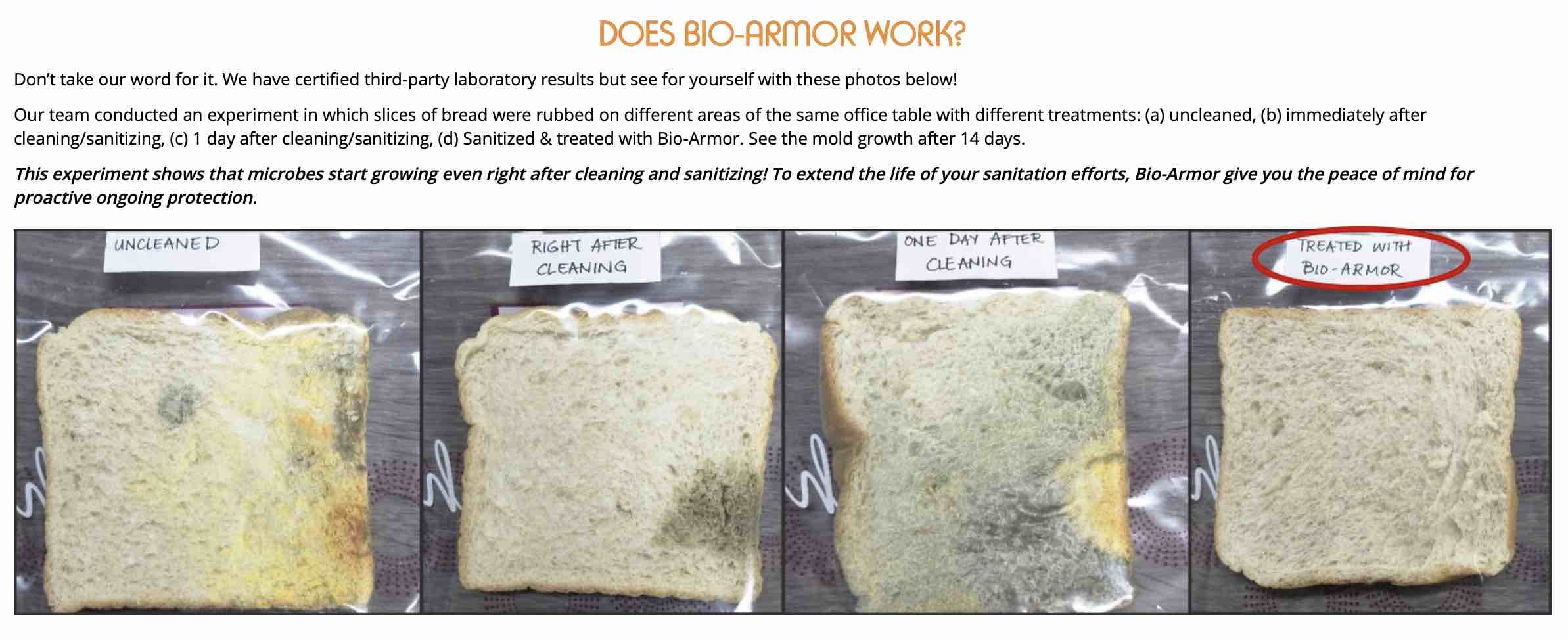 Shipping Cost per Unit Classification: Tier 1
Please refer to Terms of Service to see how total shipping fee is computed.