More info
The Haakaa Silicone Penguin Nasal Aspirator is the quick, quiet and efficient way to clear your little one's stuffy, runny nose. It is made of soft medical-grade silicone and sucks up mucus with a gentle squeeze, clearing baby's airways and helping them to breathe; simple to use and fully detachable for a thorough cleaning, so no mould or bacteria will hang around".
Patented dual-valves design help clear fluid from the nose effectively while allowing air to be released through the outlet (image A).

Made of 100% medical grade silicone
Easy-squeeze, super soft silicone is gentle on little noses.
Disassembles for easy cleaning.
The tube cleaning brush reaches all the areas for a completely clean (image B and C)
Measurements on the container body help you keep track of fluid output.
Produces natural suction
Lightweight and portable
Can be boiled to sterilize
BPA, PVC and phthalate free
Package Includes:
1 Body
2 Valves
1 Tube Cleaning Brush
1 Silicone Tips

Arc Tip (0-12 months): Gentle and shallow curves to protect tiny noses
Cone Tip (12+ months): Longer tip for larger amount of fluid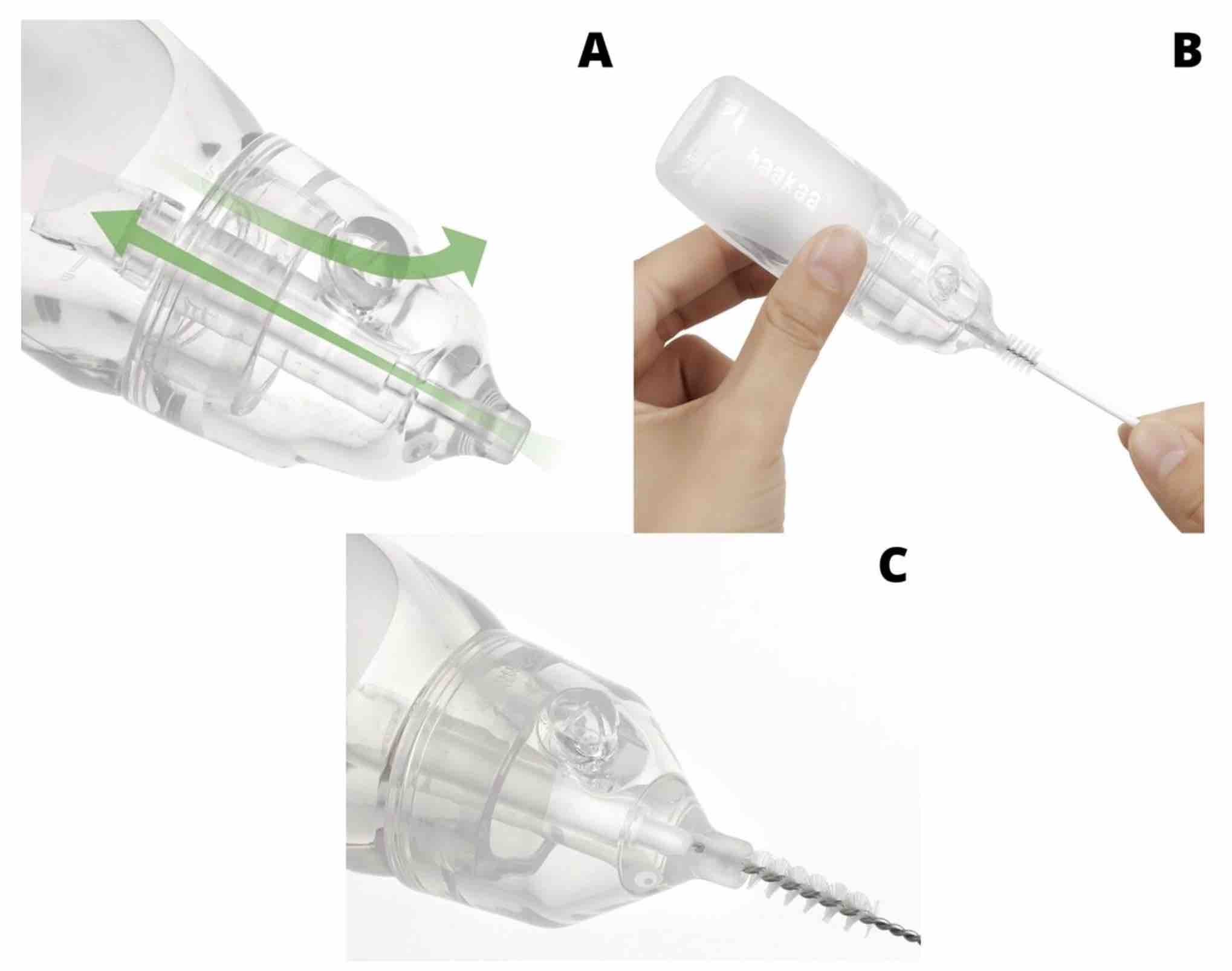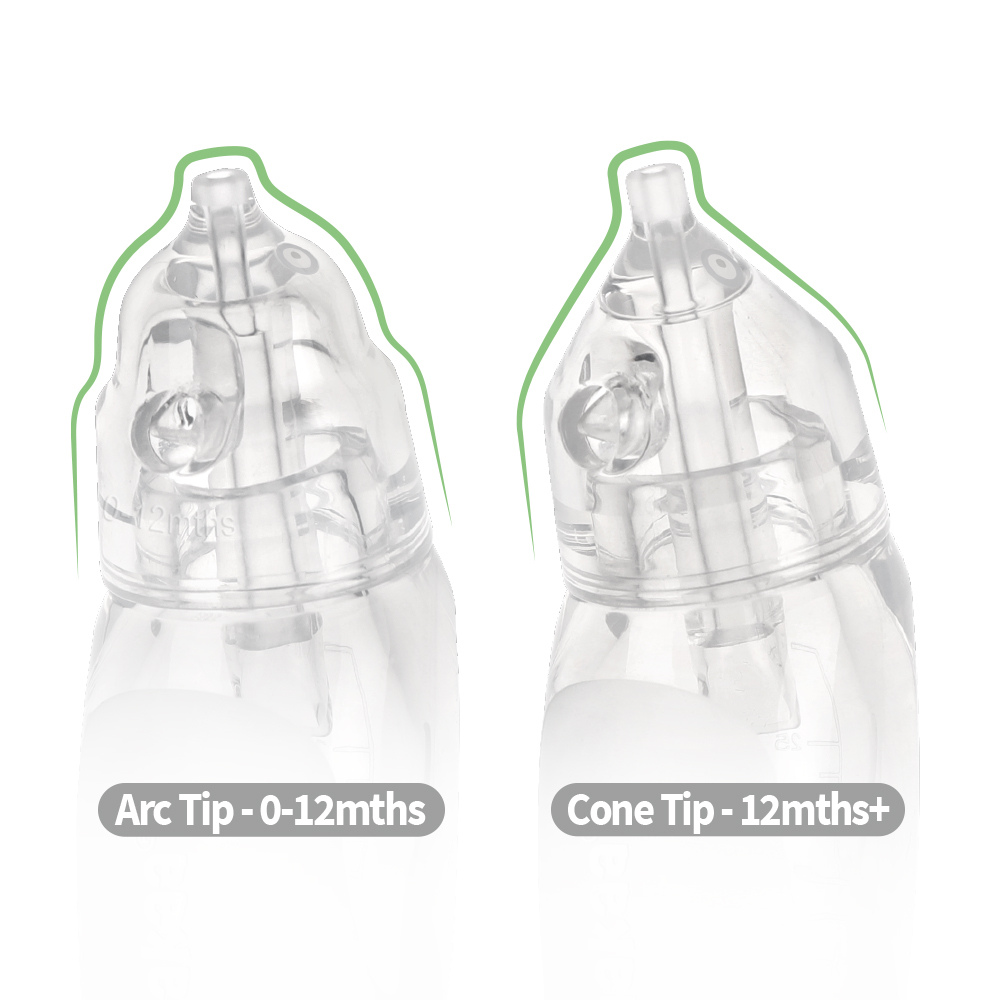 How to Use:
CHOOSE: Choose the tip that best suits your baby. It should fit snugly and comfortably in the nostril
PREPARE: Sit your child upright and massage a couple of drops of saline into the nostril if you notice any solid material in your child's nose
USE: Pointing output Valve A upwards, squeeze the aspirator body gently and place the tip in the entrance of the nostril. Slowly release your grip to draw out any nasal fluid.