With small children you sometimes feel like a beast of burden. You carry a pram, bed, clothes, high chair, diaper bag, food, beverages, sunscreen, you name it. Not only when you travel but also on the way to family, friends or the beach.
This is why we developed the Minimonkey Mini Line. Small, handy items that you can simply take with you in your (diaper) bag.
Compact, Quick and Easy
The MiniChair is a handy 'harness' that you can use to transform any chair into a child seat in one minute. Super convenient when you're on the go, just put it in your diaper bag, and you will be able to use it to feed your child or allow him or her to play safely at a table, wherever you are. Apart from every kind of chair imaginable, we have also seen people using the Mini Chair on a shopping trolley, on a sledge, on an airplane, at camping sites, with hip spica cast trousers, on a wheelchair and even on a walker!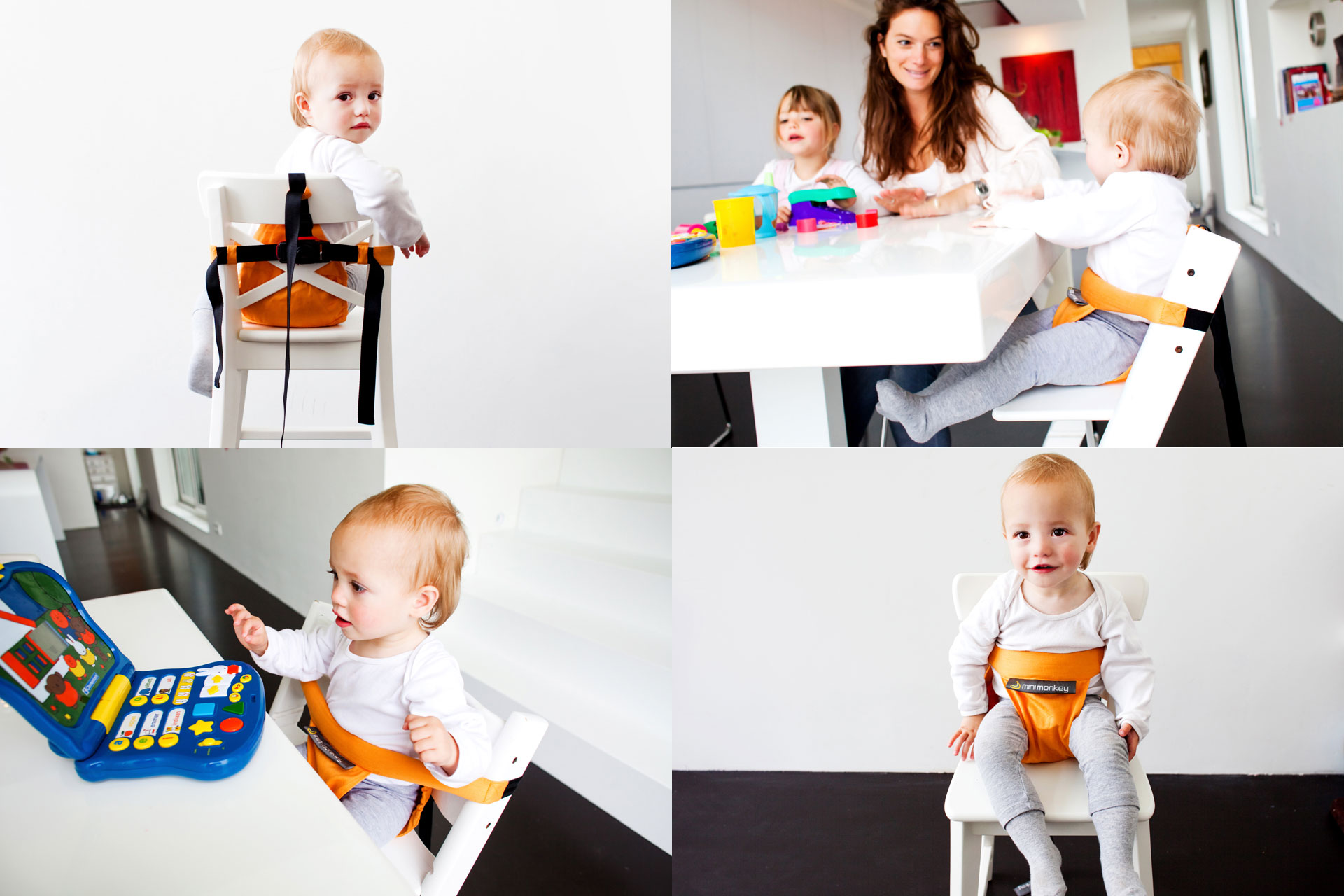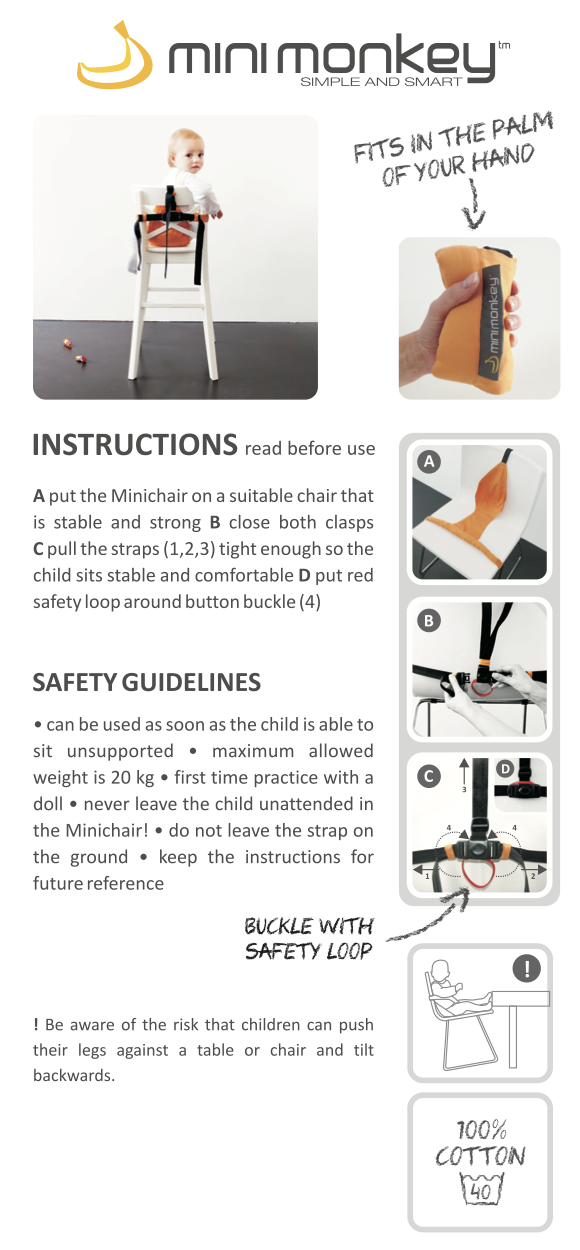 Specifications:
Weight : 0.185 kg
Dimensions: 10.5 × 2.9 × 29 cm
Target audience: 6+ months
Material: 100% cotton or polyester

Minimonkey is a Dutch brand, based in Amsterdam. Since 2007, Minimonkey has had a global focus on the development, production and sale of innovative baby products, with distribution partners in over 35 countries.
Shipping Cost per Unit Classification: Tier 1
Please refer to Terms of Service to see how total shipping fee is computed.