Children want to be just like mom and dad and their older brothers and sisters. They reach a point where they no longer want to sit in a high chair or booster seat for "babies" anymore. In fact, many children would rather sit on their knees and eat rather than use a booster seat. With KABOOST, your child can sit and reach the table just like everyone else.
KABOOST is a revolutionary booster seat for dining and goes under the chair! KABOOST is the only compact and portable chair booster that raises the height of kitchen and dining room chairs so little kids can sit at the table just like big kids. Boost your chair!
- Compact and lightweight
- Tested and approved
- Snaps-on chair in seconds - quick and easy to use, stays attached when chair is moved Rubberized feet - non-slip, won't scratch floors, grips chair legs firmly into place
- Sturdy design - engineered to improve chair stability, holds up to 300 pounds
- Adjustable spring system - fits 4-legged chairs, both round or square legs
- Stays attached even when chair is moved
- Two height positions - same heights as standard booster seats (3.75" and 4.5")
- Grows with your child
- Easy to fold and carry - perfect for taking to grandparents, friends and restaurants
- No assembly required
- Holds up to 300 lbs.
- Weighs only 3.5 lbs.
- Dimensions - 13" x 12" x 6.75"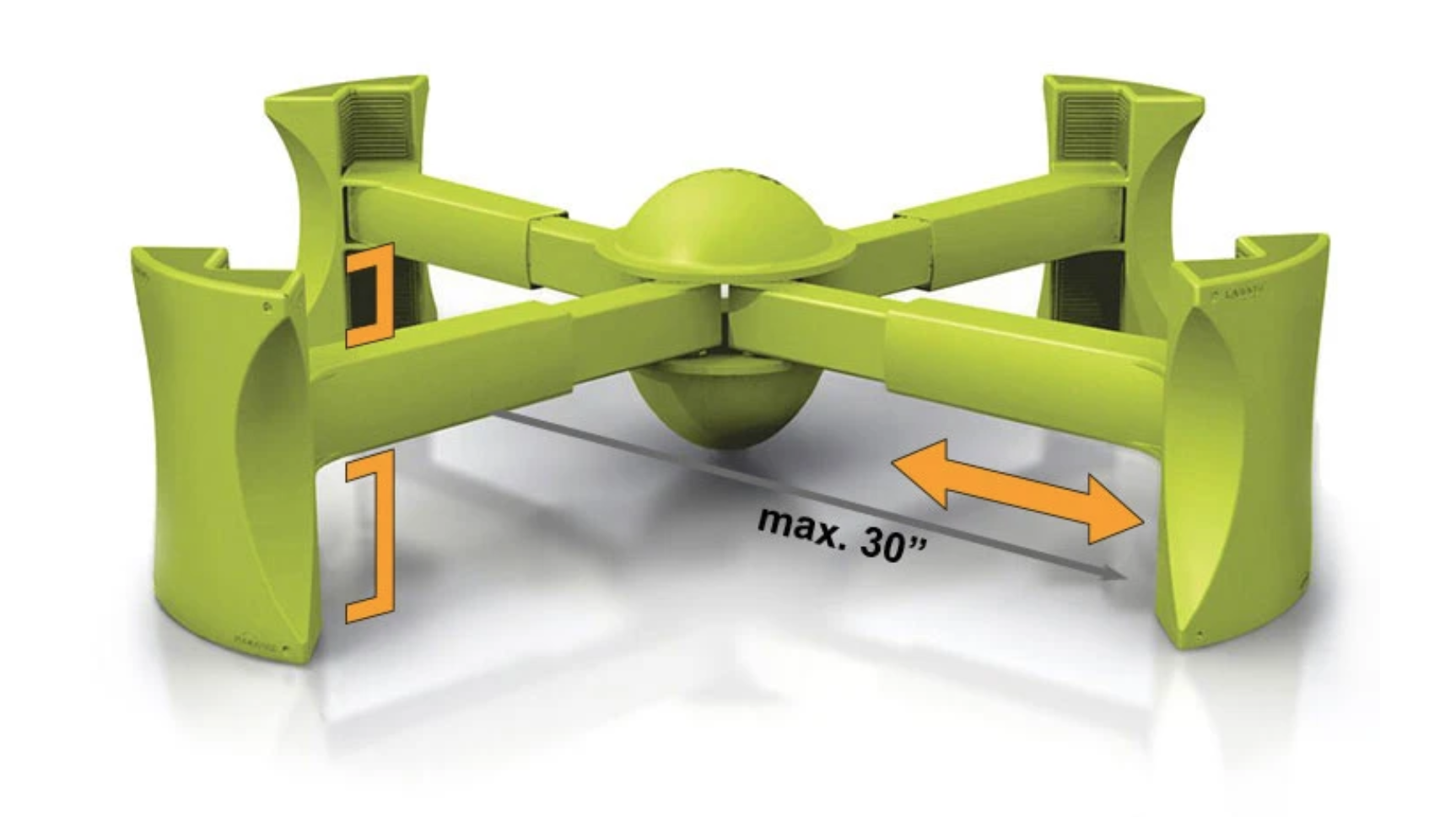 Does your toddler look at the booster seat like it's his arch enemy and only want to sit on an adult chair? KABOOST is the best booster seat alternative and lets your child sit and reach the table just like everyone else.
Note: Travel Bag seen in video not included.
Shipping Cost per Unit Classification: Tier 4
Please refer to Terms of Service to see how total shipping fee is computed.