In addition to general disinfection against common microorganisms, the AuraBeat AG- Silver Ion Plasma Sterilization Air Purifier is also proven to be effective against the Coronavirus. According to third partytesting results by a U.S virology laboratory, Aurabeat silver ion technology can effectively eliminate >99.9% of Covid-19 (SARS-CoV-2) in 30 minutes. Effective coverage ranges from 40sqm to 40sqm. It can protect ordinary homes, offices, classrooms and shops to greatly reduce the risk of virus transmission via air.
combination of silver ion, ultraviolet light and plasma triple air disinfection technology
eliminates 99.9% of COVID-19 (SARS-CoV-2) in 30 minutes
This product uses silver ion air filtration technology. Silver ions are the nemesis of bacteria and viruses and have been widely used in medical applications. There are five mechanism for silver ions to suppress and eliminate viruses. When the silver ions come into contact with he virus, the virus's ability to infect and replicate will greatly be supressed.
Effectively degrade and destroy vriuses
Destroy the DNA and RNA of viruses
Suppresses virus replication
Suppress virus activity and infectivity
Prevent viruses from attaching and invading cells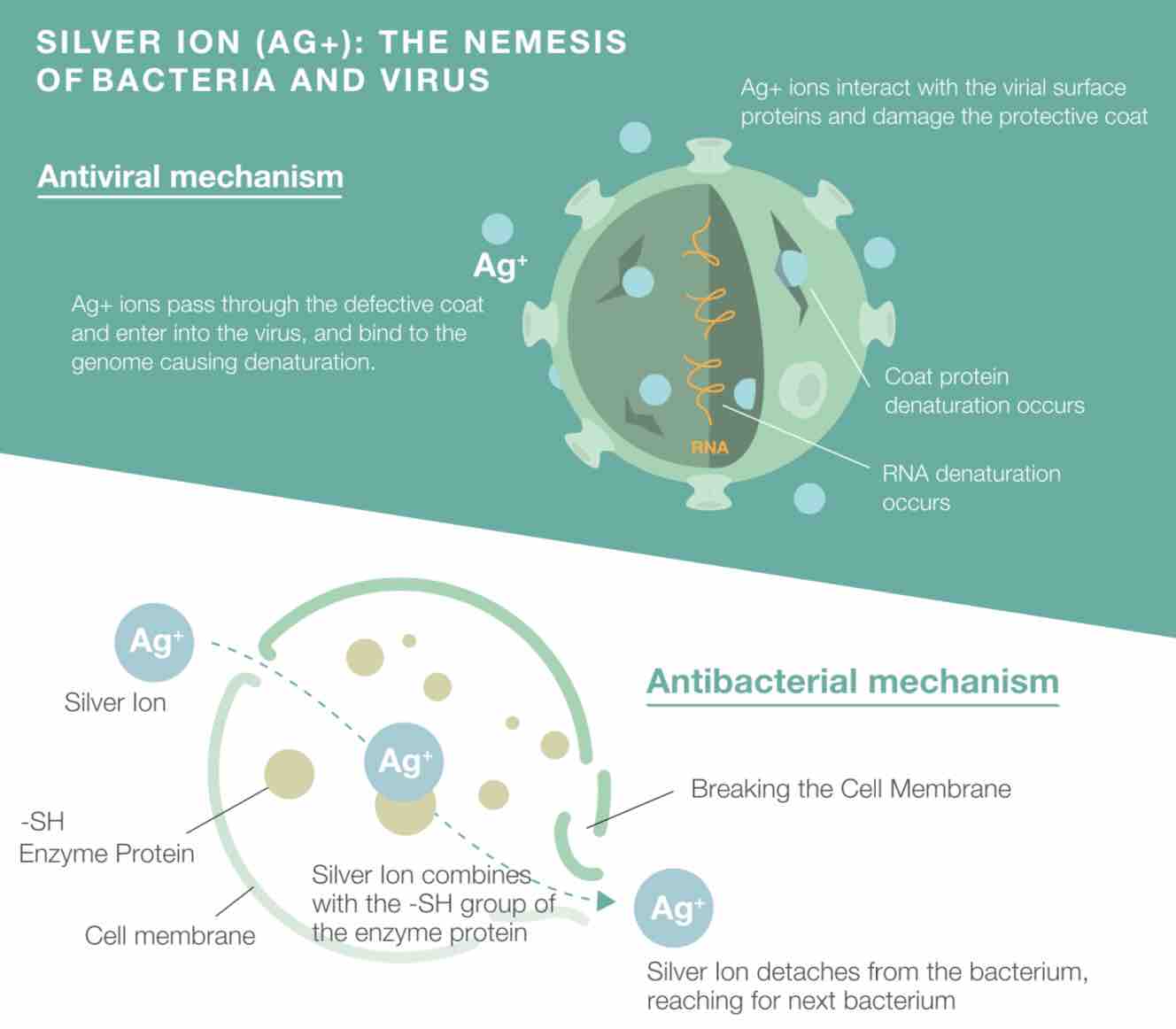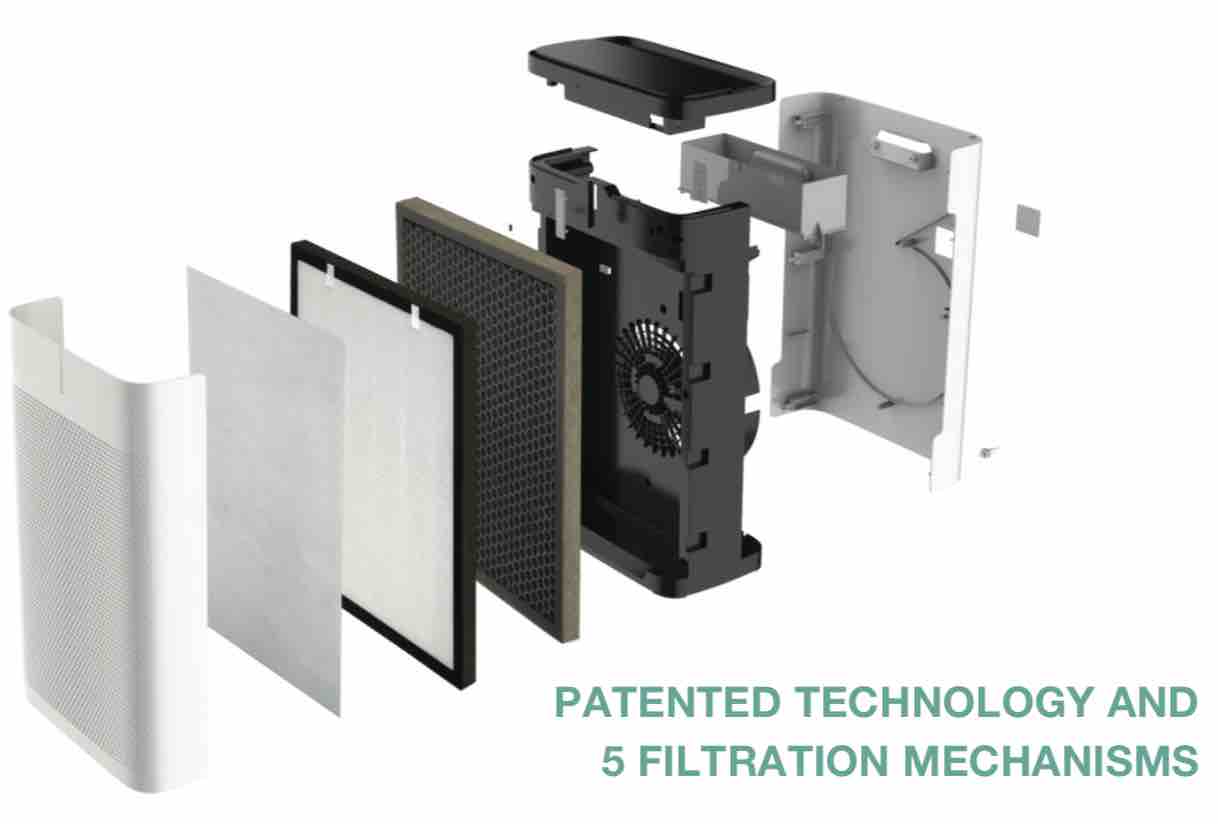 Pre-Filter: Captures hair, fiber, particles, dander, erc. Can be vaccumed and reused.
High Efficiency Silver Ion Air Flter: 9.7% filtration efficiency for PM0.3 and can filter airborne particles < 0.01um. The filter combined with silver ions can effectively eliminate COVID-19, general viruses and bacteria and mould
Nano-Crystaliline Filter: Natural non-metallic minerals are used to remove harmful gases, formaldehyde, benzene, VOC and odor from the air.
UV Disinfection Layer: UV lamp sterilizes the air and eliminates virus.
Plasma Sterilization: Positive and negative ions generated by the plasma generator neutralize in the air, producing a great amount of energy in order to destroy microorganisms.
Air quality is no longer something we can take granted given the current global situation. More and more studies are suggesting that this virus is airborne. Your family deserves to have clean and virus free air at home. The Aurabeat NSP-X1 air purifier aims at reinvigorating those weary lungs and reminding both you and your body that there could be a safe place for breathing back home.
1. Only Air Purifier Certified to Eliminate he Human Coronavirus
There are no asterisks, no maybes. The Aurabeat NSP-X1 is the world's first US lab-certified purifier with a patent-pending filter technology that can quickly and effectively eliminate 99.9% COVID-19 and 99.9% of airborne particles in less than 30 minutes.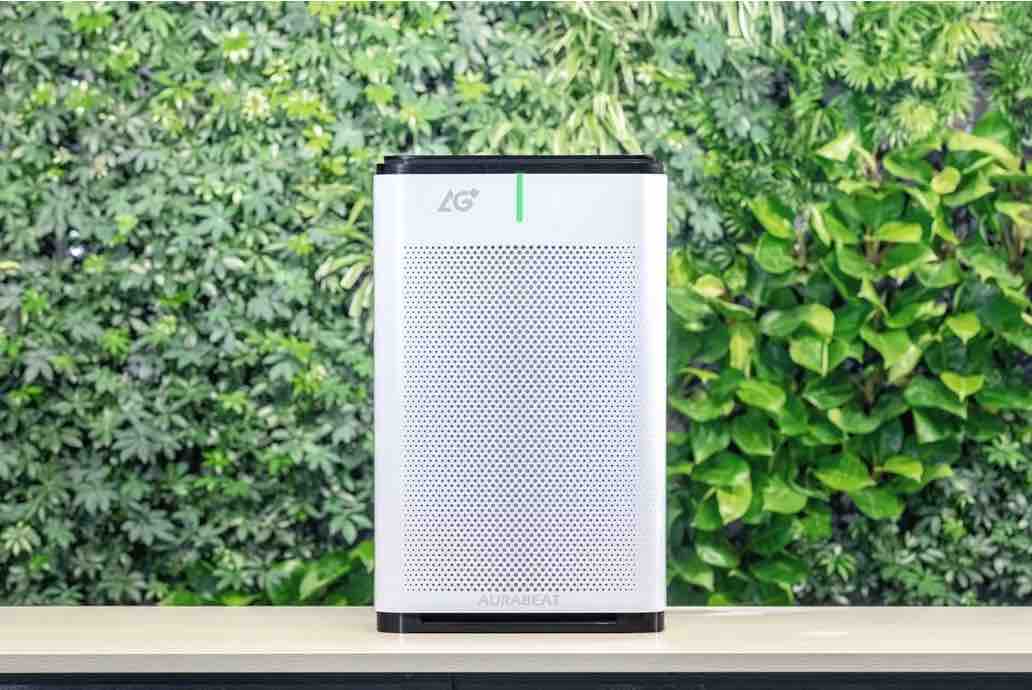 2. Levels of Protection
Aurabeat NSP-X1 incorporates a pre-filter, nano-crystalline filter, UV Disinfectant lamp, plasma generator, and of course the patented virus killing filter to help clean the air around you. It will remove 99.9% of airborne particles as small as 0.1 microns and completely filter the air in a 538sq ft 3 times per hour.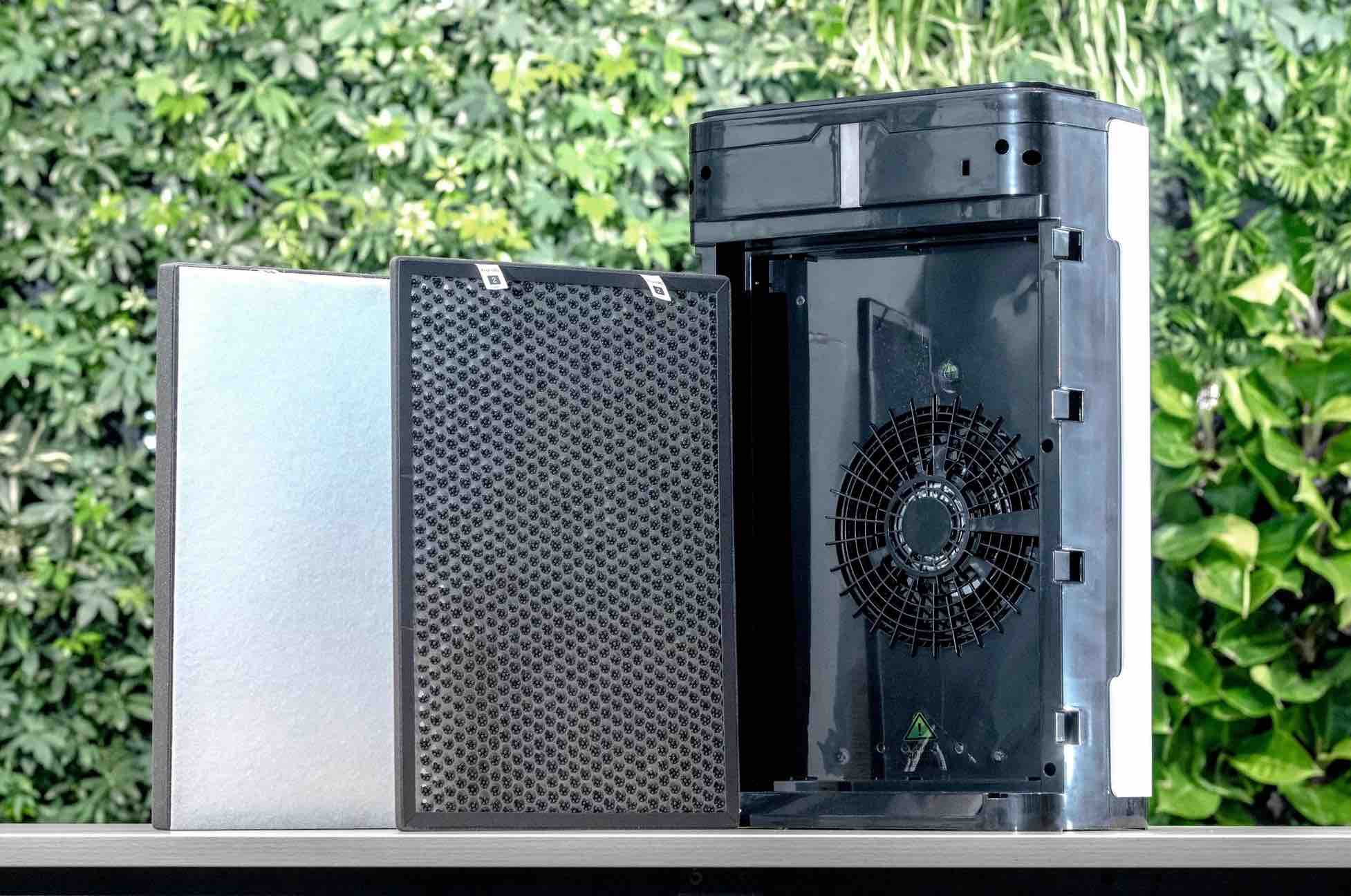 3. No More Secondary Infection
Did you know that although HEPA filters can filter out viruses and bacteria, they are still living on your filter? Every time you move the device or change filter, you are at risk of infection. The Aurabeat NSP-X1 removes that risk by ensuring the filter and the inside of the device is virus-free.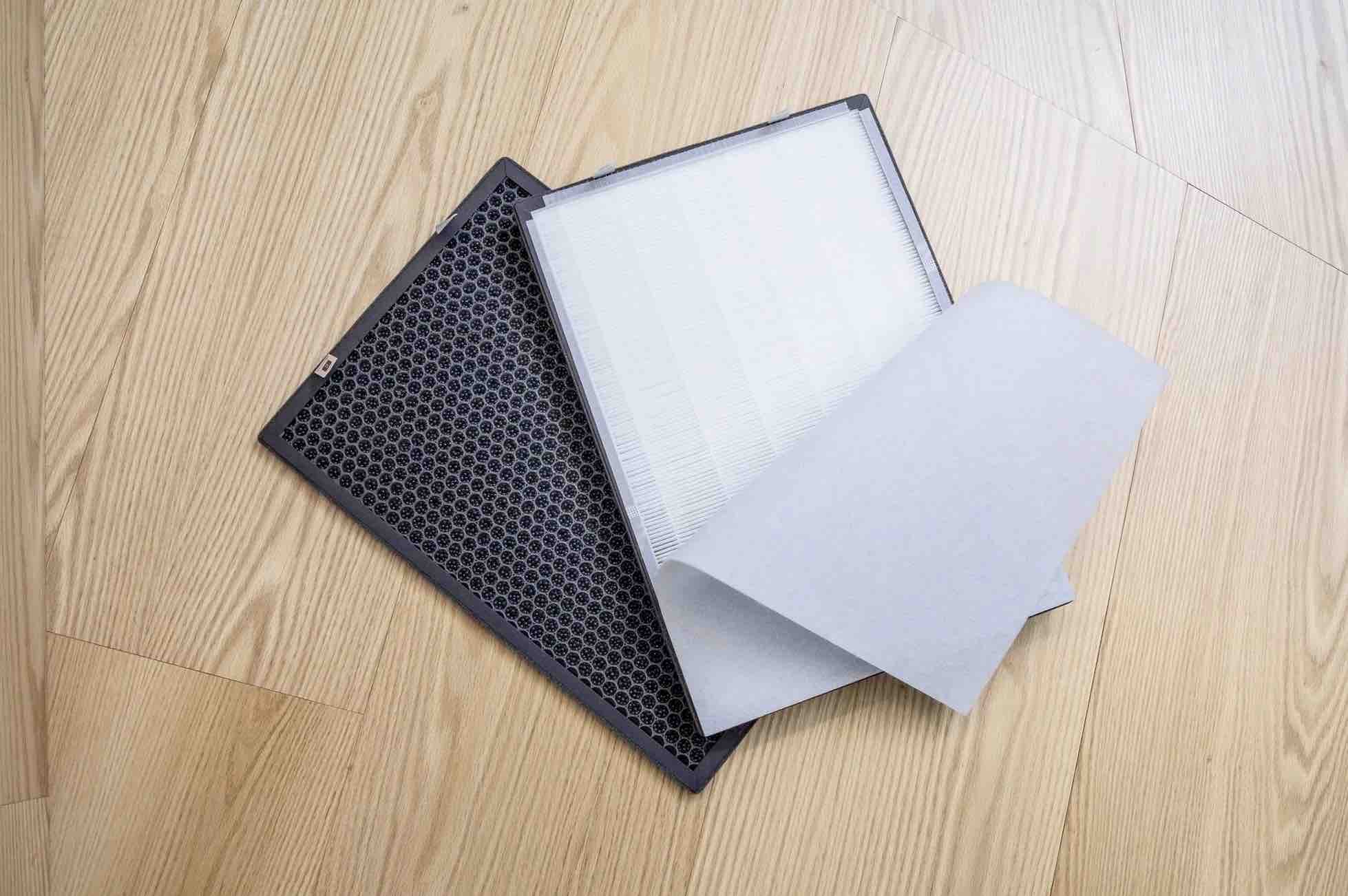 4. Intelligent Air Quality Sensor
Smart Air Quality Sensor automatically detects changes in air quality to remove adjust the strength of the device to safe energy and effectively clean your home.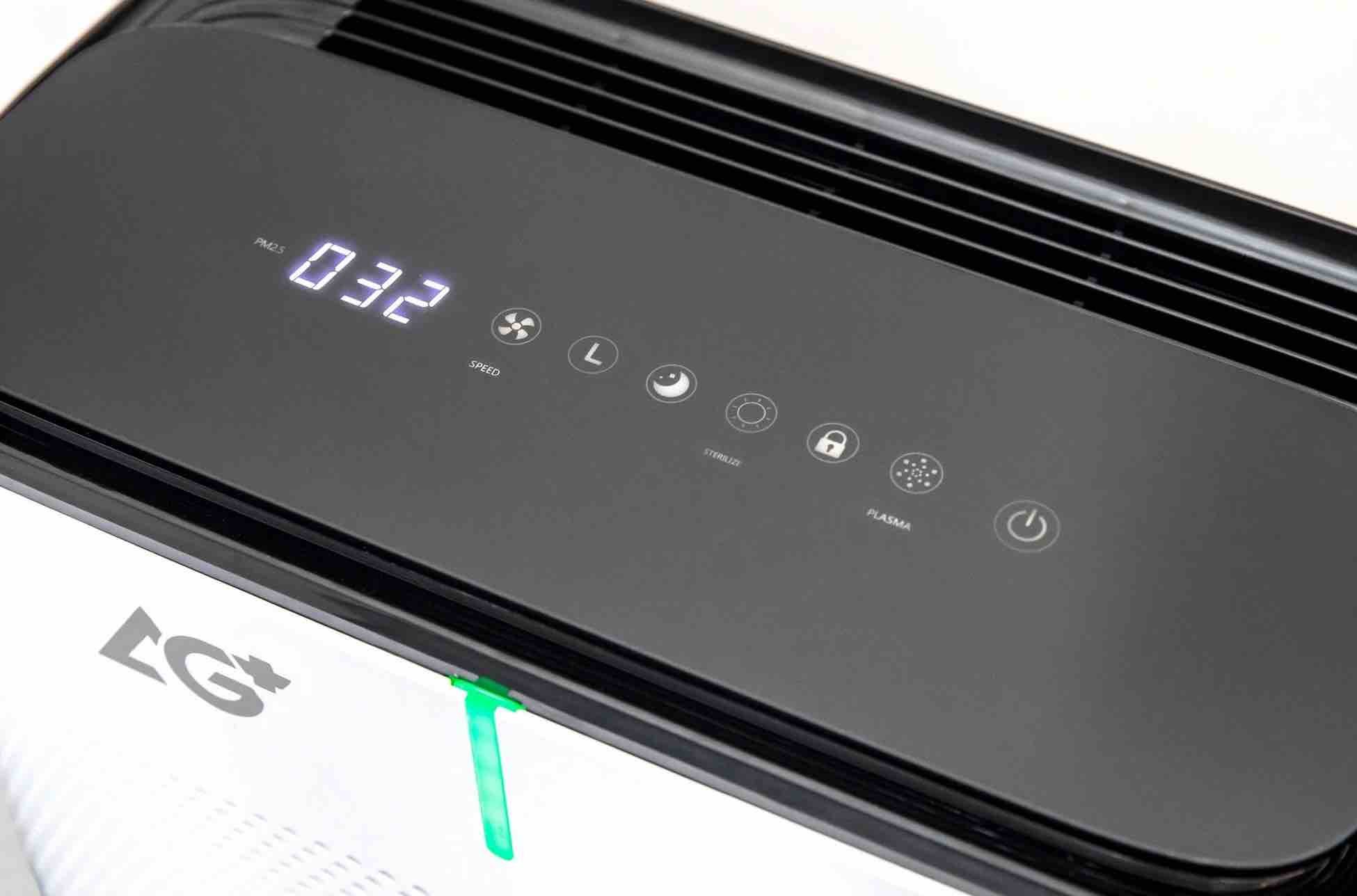 5. 2485 Air Holes - Quiet, Fast and Powerful
Patented design with almost 2500 air holes to maximize airflow. The advanced multi-speed motor and noise reduction technology quickly creates a clean and soothing environment that fits in any space from living rooms, bedrooms, gyms, offices, classrooms, and indoor/outdoor spaces.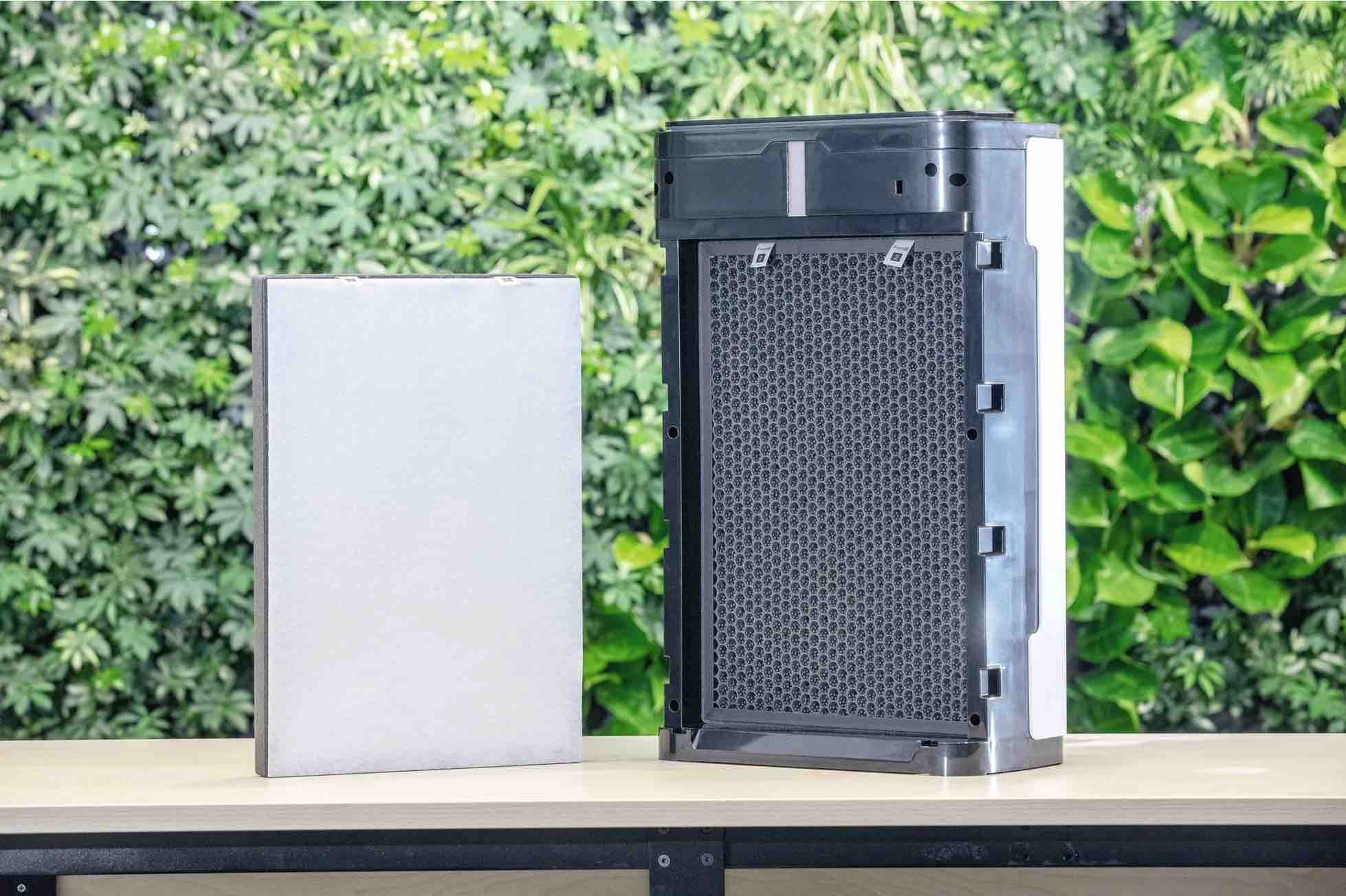 6. Trusted by Governments and Hospitals Around the World
The Aurabeat NSP-X1 is selected by many countries including the Hong Kong government to keep their government headquarters buildings and quarantine facilities virus free.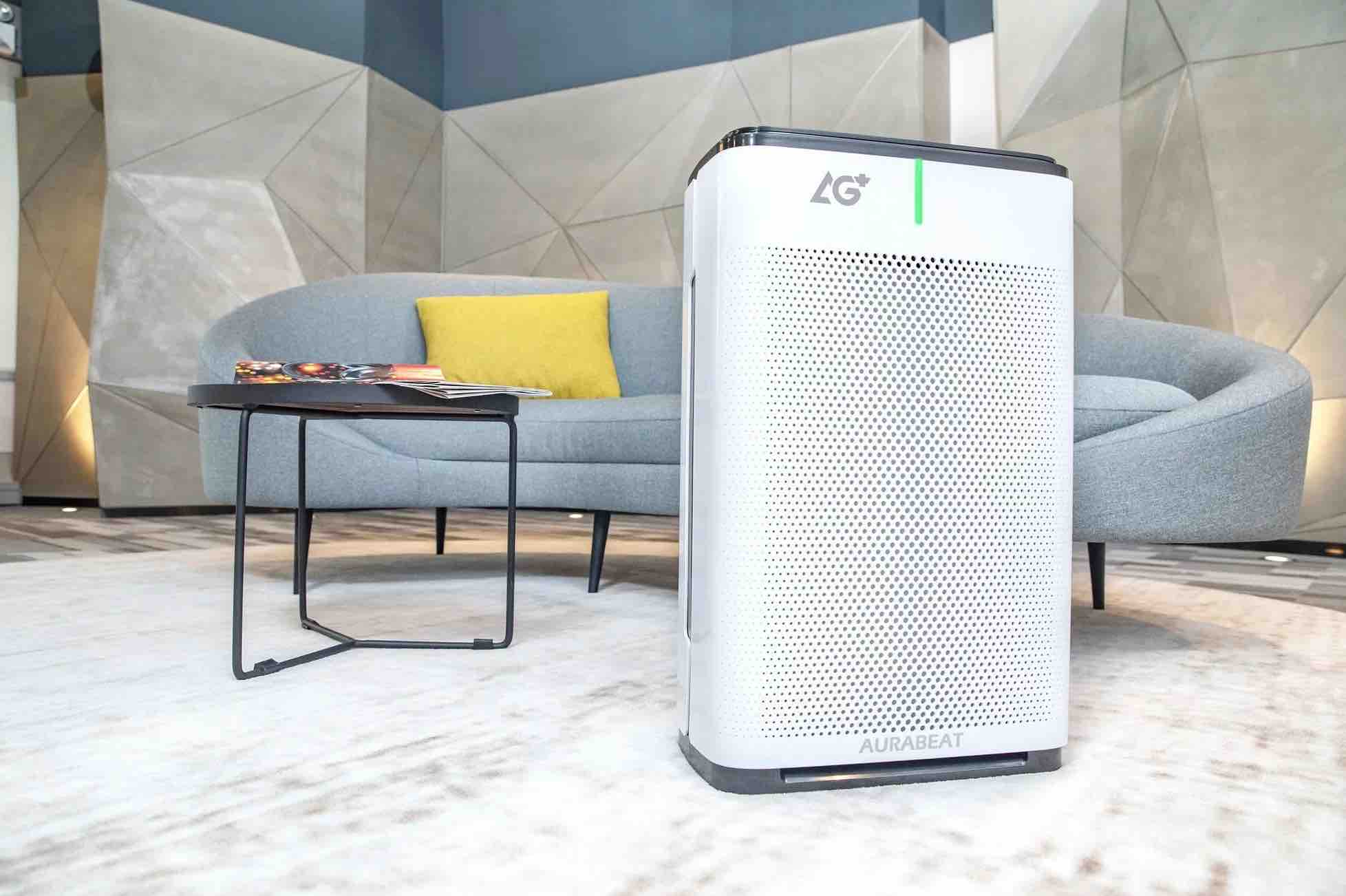 7. Long-lasting and Extended Filter Life
Aurabeat's patent-pending Anti-Viral Air Filters are designed to provide maximum filtration with the highest air quality for an extended duration – up to a year of daily usage.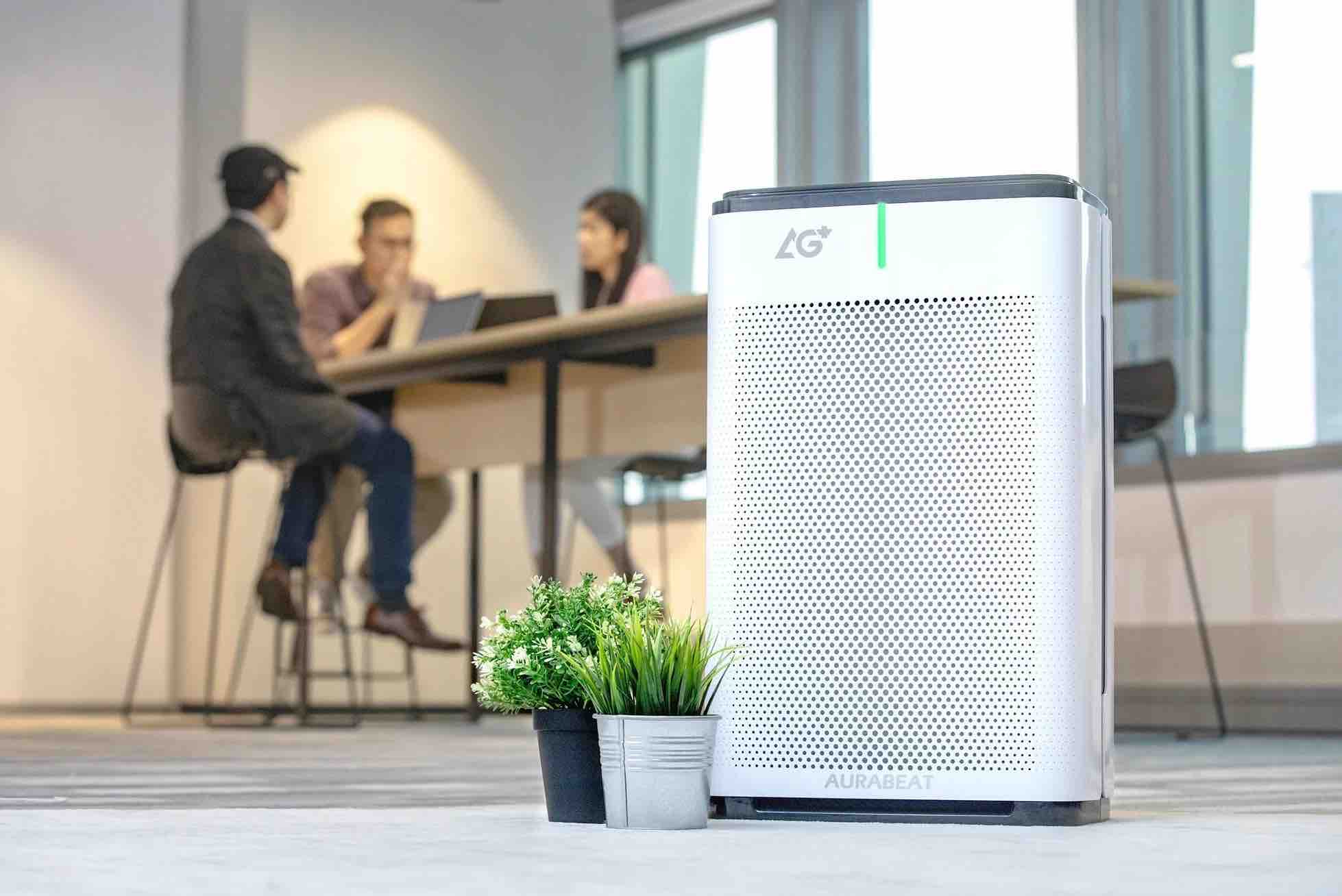 Product Specification:

Voltage: AC220V

Power: 95W

Dimensions: 390×211×628mm

Max. noise level (dBA): ≤58

Particulate CADR (m³/h): 375

Max. Area (m²): 40-50

Silver ion for antivirus:

✔

Plasma sterilization:

✔

Filtration Efficiency: ≥99.7%

UV disinfection:

✔

PM2.5 removal:

✔

Formaldehyde removal:

✔

Toluene removal:

✔

TVOC removal:

✔

Filter replacementreminder:

✔

Filter Life: 6-18 months(2000 hrs)

Fan Speed Settings: 3

Smart Mode:

✔

PM2.5 Sensor:

✔

Timer:

✔

Sleep Mode:

✔

Quiet Mode:

✔

Child Lock:

✔

Net Weight: 7.6 kg

Aurabeat, headquartered in the Hong Kong Sciences and Technology Park, is committed to providing sustainable, pollution and virus-free clean air for everyone in the world. Its world-class R&D tem boasts decades of experience in engineering and environmental science relation to Severe Acute Respiratory Syndrome (SARS), airborne disease tansmission and air purification.
Aurabeat's research team successfully developed silver ion patented disinfection technology in 2020, which can effectively reduce viruses in the air, including COVID-19, and greatly reduce the risk of secondary infections.
The air filter material has a silver ion antibacterial and antiviral coating. This can eliminate viruses, bacteria, and moulds that are blocking the air filter, and effectively eliminate microorganisms that pass through the air filter.
There are five mechanisms for silver ion to restrain and eliminate viruses
Effectively degrade and destroy viruses
Suppress virus activity and infectivity
Destroy the DNA and RNA of viruses
Prevent viruses from attaching and invading cells
Suppress virus replication
A third-party test conducted by a virology laboratory confirmed that 99.9% of COVID-19 (SARS-CoV-2) can be eliminated in 10 minutes.
Aurabeat 's team of experts has developed a unique patented technology — AHEAF technology, which the acoustic energy causes rapid air vibration of the particles and greatly improve the filtration efficiency and reduce energy use and cost of consumables for sustainable air purification, hence to provide sustainable and pollution-free clean air solutions
Aurabeat adds the sixth air filtration mechanism "Acoustic Air Vibration".
The acoustic energy causes rapid air vibration of the particles. This will:
significantly increase their traveling distance and their chance of being captured by the filter fibers,
enhance the capturing of the particles by diffusion as the air vibration generates additional turbulence, and
increase the chance of particles entering the boundary layers of the filter fibers.
Acoustic Air Vibration increases the filtration efficiency of an air filter by up to 50% without increasing the pressure drop of the filter. When used in an air purifier, our technology can reduce the purifier size and increase its clean air delivery rate.
Aurabeat's uniqueness :
Can be combined with and enhance the efficiency of most available air filters
Increase their filtration efficiency without increasing its pressure drop
Reduce energy and material costs
Customizable size, retrofit-able to filtration system and air purifier
This item is for Metro Manila Shipping only. Shipping Rates upon check out is only applicable for Metro Manila. For provincial customers, please message us at customerservice@milkandhoney.ph before placing your order as different cargo rates will apply.