More info
Purchase a UV Care Portable Air Purifier and get a UV Care Pocket Sterilizer valued at P1,800.00 for FREE
Powerful Portable Purifier.

An air purifier's job is to attack, trap, and collect any airborne contaminants that may be floating around your home. While all air purifiers work the same, there are air purifiers which utilize better technology in doing its job.⠀
For example, air purifiers with a HEPA filter system can remove and trap particles as small as 0.3 microns. This includes bacteria, mold spores, pet dander, dust, and more. An air purifier with a HEPA filtration system is very useful because it filters out up to 99.97% of harmful airborne particles.⠀
⠀
Do you know what brand offers an air purifier with HEPA filtration system? It's UV CARE!⠀

UV Care is a US brand that is US Food and Drug Administration (FDA) and US Environmental Protection Agency (EPA) Registered and is Rated A+ by the US Better Business Bureau (BBB) . UV Care is also a member of the International Ultraviolet Association (IUVA).
Superior UV Germicidal LED Engineering and Technology: UV Care is yourbrand of choice because UV Care is the leader in UV Technology
Primary Filter: Captures large particles like dust, dirt and hair
Medical Grade H13 Hepa FIlter with UV Care Virux Patented Technology: Instantly kills SARS-CoV-2 and traps up to 99.95% of all particles that are 0.1 microns in diameter
Honeycomb Activated Carbon Filter: Specially designed to remove volatile organic compounds (VOCs), odors, and other gaseuous pollutants from the air
Powerful 4 Fan Speed: Efficiently removes particles from the air and properly circulates the purified air back into the room
Air Quality Light Indicator: Provides a real time visual of a room's indoor air quality
3 Million Negative Ions: Emits a steady stream of negative ions taht attach to air pollutants to form a bond that will be weighted down to surfaces
Excellent Minimum Efficient Reporting Value (MERV) Rating: Filters with MERV-17 have greater efficiency and can trap smaller particles, including vriuses
Covers up to 7sqm of space
High Clean Air Delivery Rate (CADR): Efficiently cleans indoor air at a rate of 25sqm/hr
Ozone-Free: Does not emit ozone that can potentially be harmful to your health
Replacement Filter Sold

HERE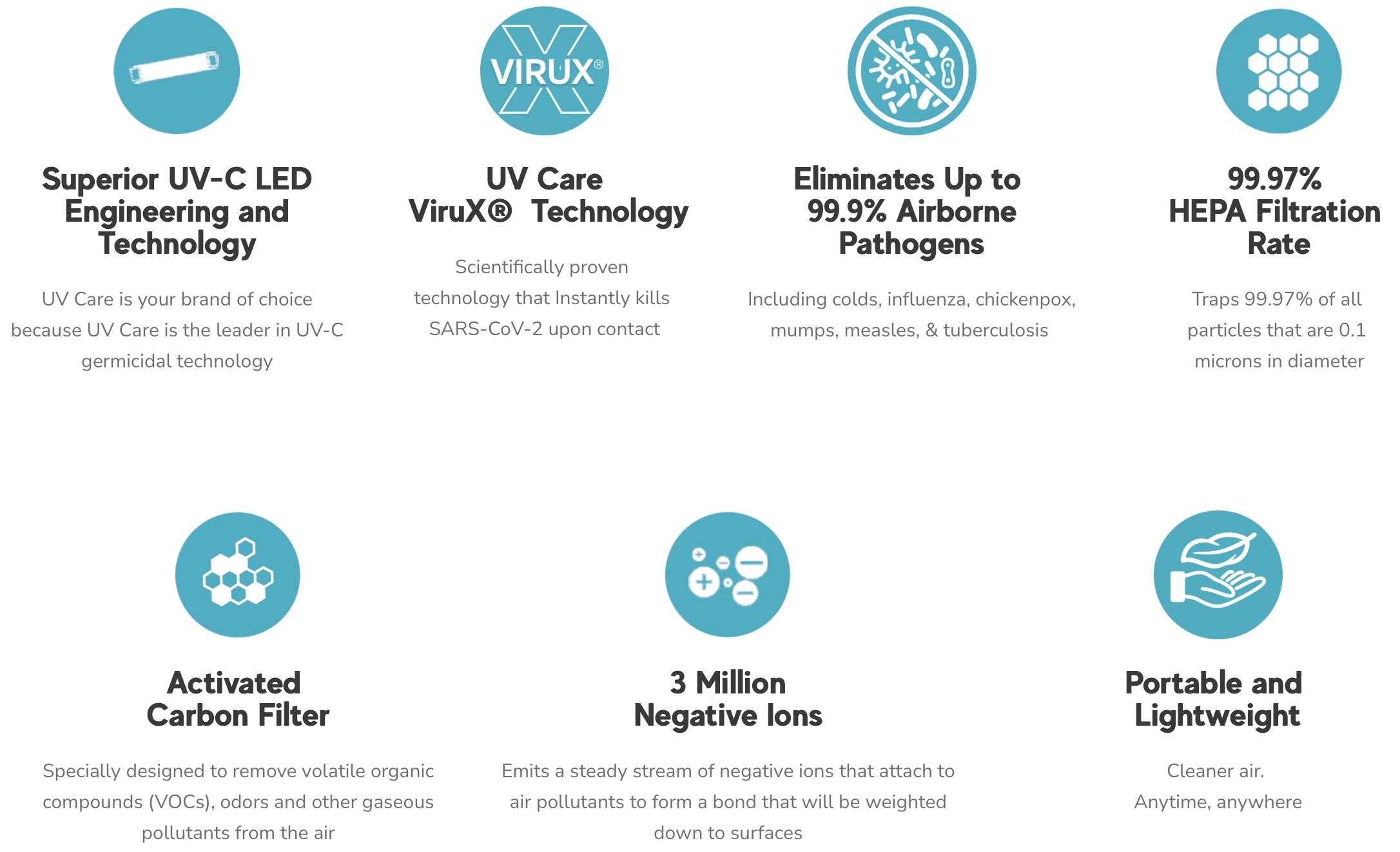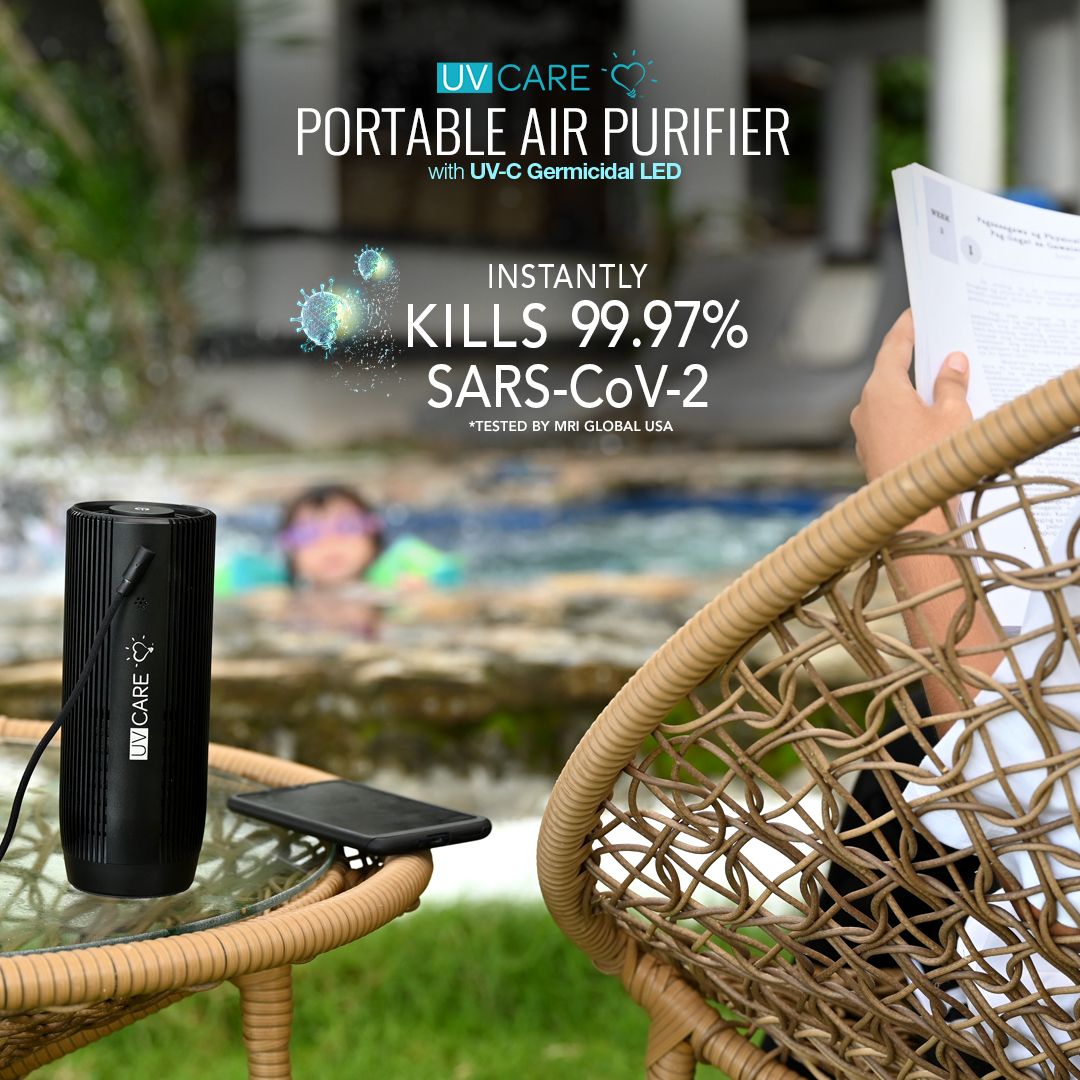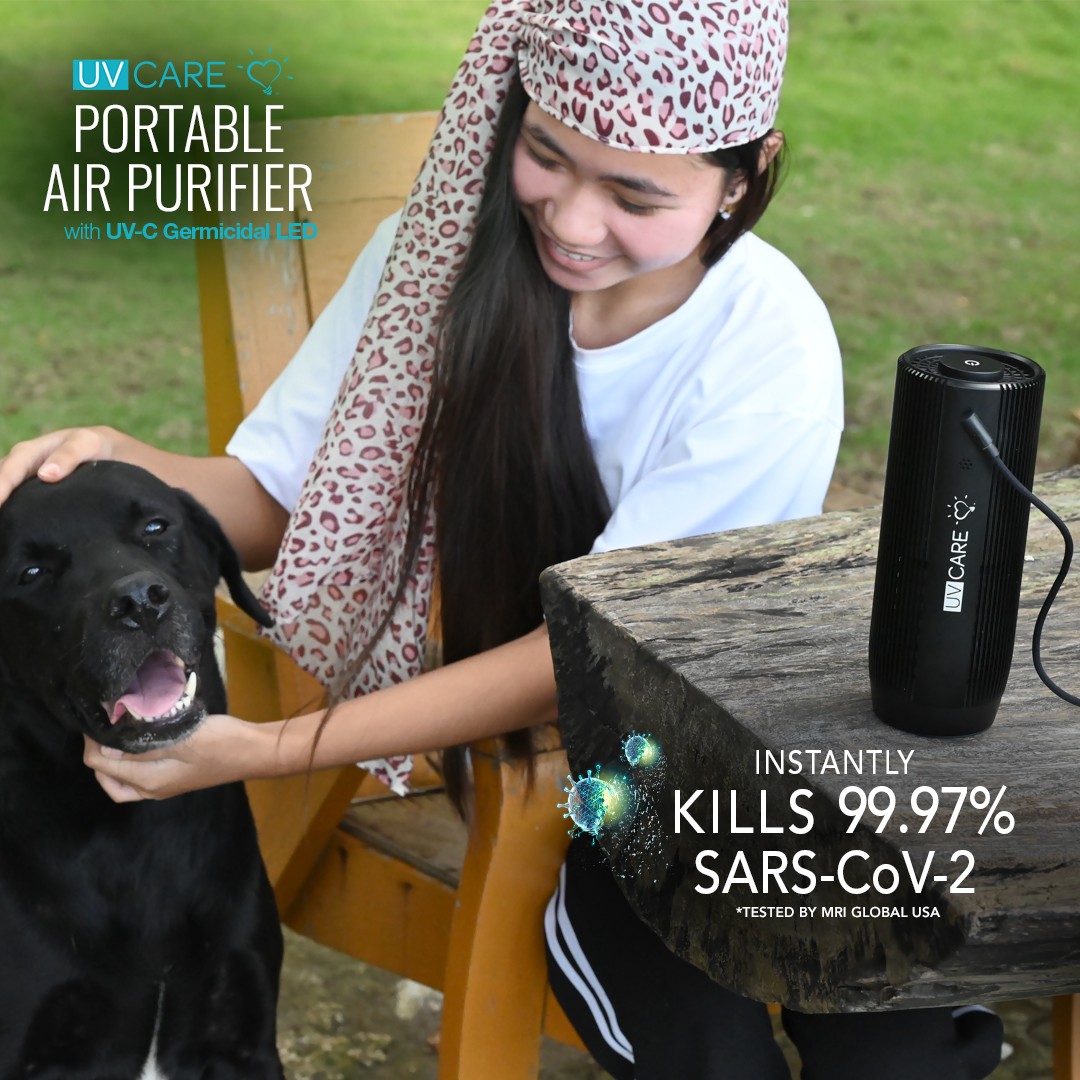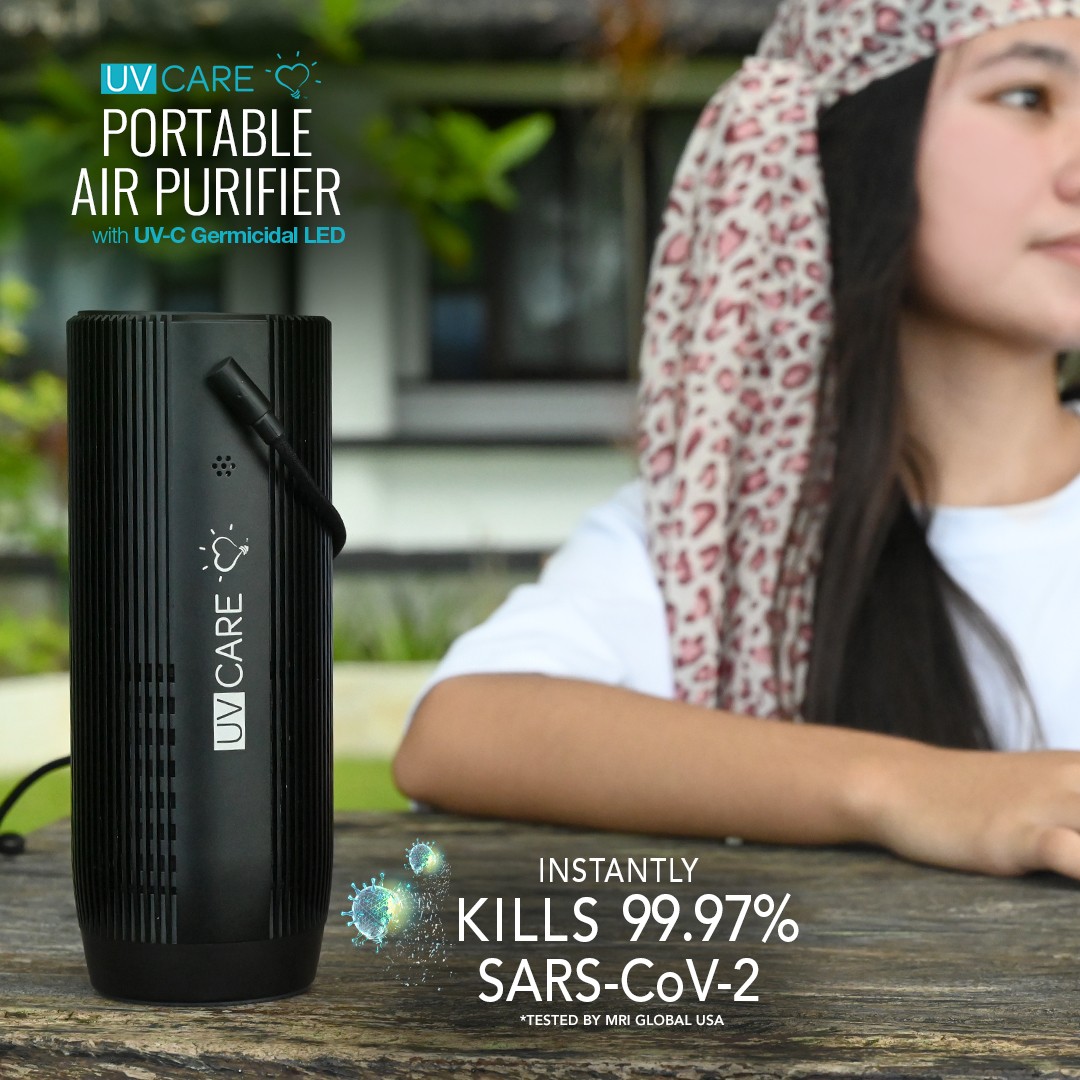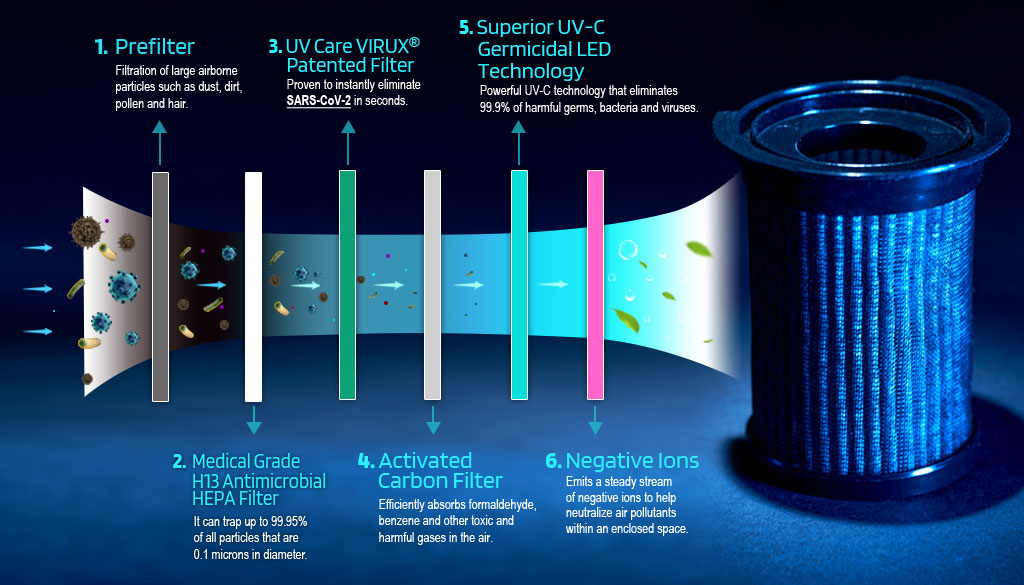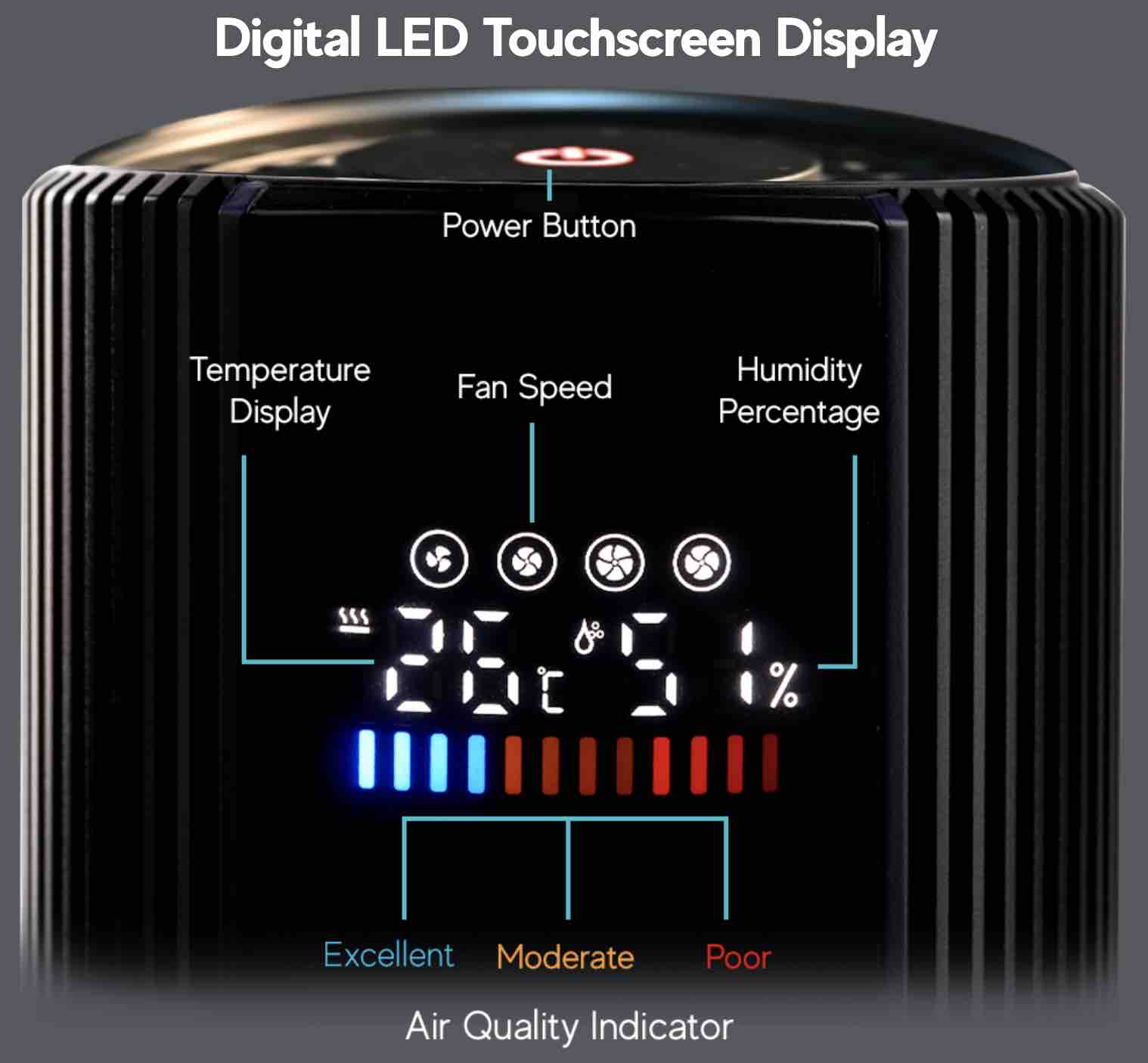 Shipping Cost per Unit Classification: Tier 1
Please refer to the Terms of Service to check shipping fee rates and surcharges.