More info
In west California born and raised
On the playground was where I spent most of my days
Chillin' out maxin' relaxin' all cool
And rocking my ro•sham•bos outside by the pool
When a couple of kids who were up to no good
Started making trouble in my neighborhood
They tried to steal my shades and my mom got scared
She said, "You're movin' with your auntie and uncle in Bel-Air."
Made in Italy
100% UV-A, UV-B, UV-C lens protection based on approved US standards.
Polarized lens comes standard in Adult sizes
Material is specially designed with babies in mind: durable, flexible, chewable, light, and comfortable, making it soft and safe for little faces, hands and mouths.
Nearly indestructible: we offer a full damage and lens replacement guarantee. we dare you to break them.
Certified BPA and Phthalate free and small parts tested.
Logos are molded into our design to eliminate unnecessary paint.
Over 25% lighter than other baby shades! so light they can float!
Packaging made in the US of food grade material.
Take them to any optician and get your prescription filled. No need to purchase those expensive designer frames!
Each purchase of Roshambo supports The Autism Research Institute.
Size Guide:
Baby: 0-24 months
Junior: 3+ years
Adult S/M: see size guide below
Adult L/XL: see size guide below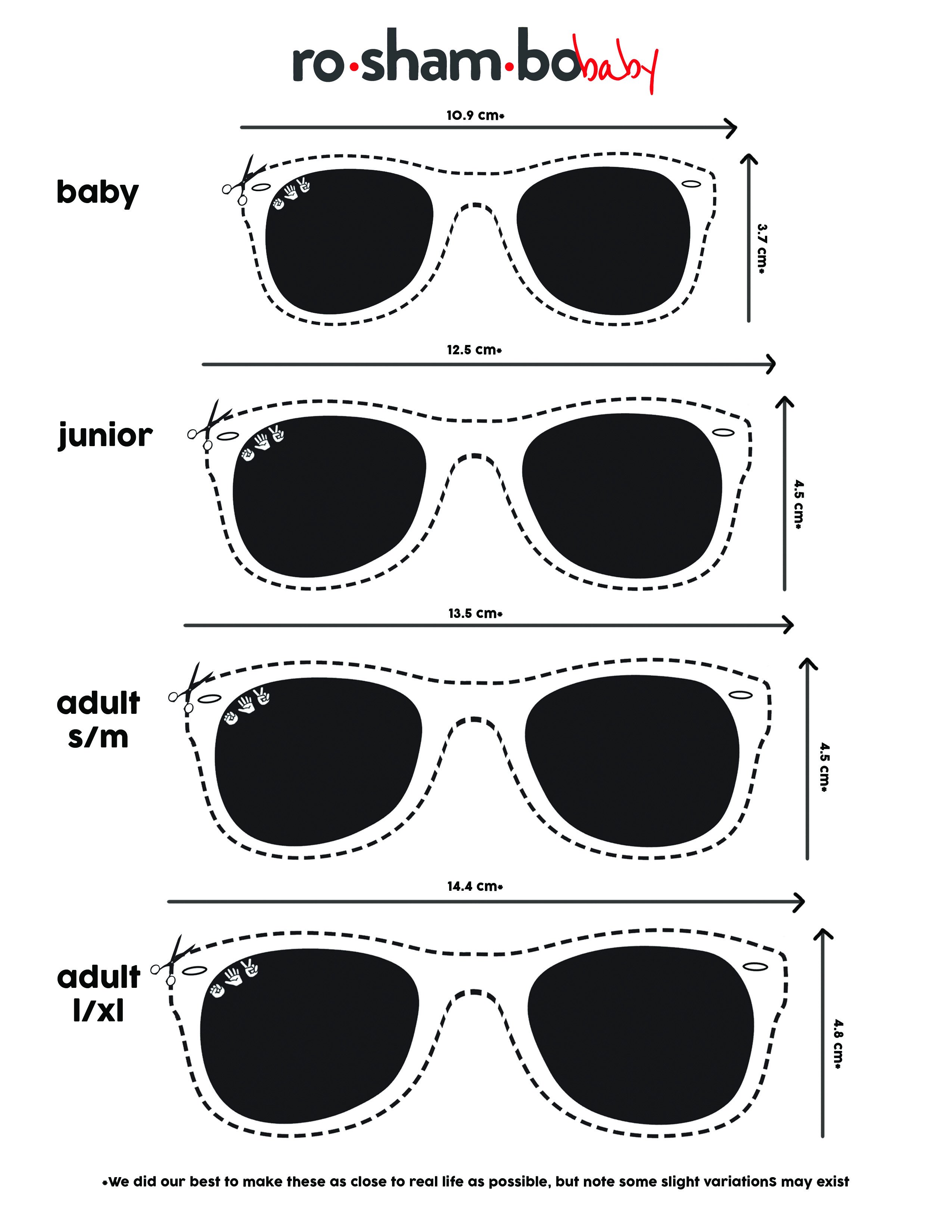 >