As baby grows, we found finger suckling is the common habit to comfort themselves, particularly obvious for babies at the age of 0-2. For health reasons, there are lots of teethers, soothers, pacifiers created substituting the finger function of soothing. Our Wristband Teether was also made based on babies' sucking habits and taking good care of their health without dropping off. It is a 360 degree open wristband design, babies can be led to ease themselves by sucking on these salient surface naturally, satisfying their biting desire and going through this teething phrase smoothly. "No finger sucking any more!"
Adjustable Non-Dropping Watch Wristband Design
Perfect strap length design, fixed on the little hands like a watch wristband, can easily adjust the size at any time, no dropping off, easy hand holding, Flexible adjustable wristband caused no indentation, suitable for every baby within 3-12 months.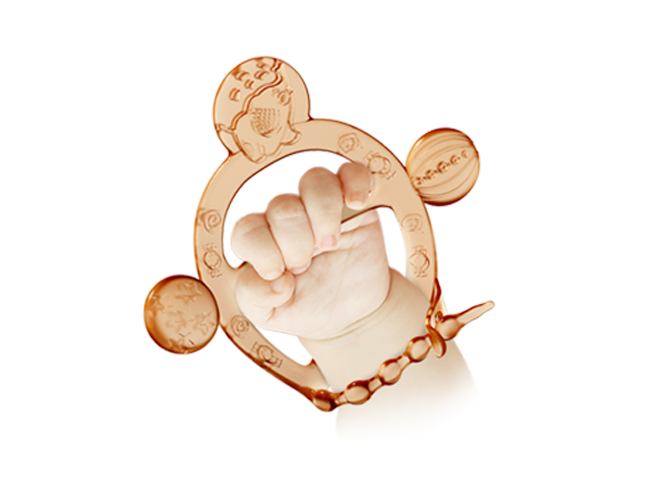 Easy Tooth Pain
The size and shape of every grinding salient particles were strictly controlled during our design process, it makes grinding comfortably and avoid retching when baby put into mouth too deeply, which are the best ways to help ease your baby's teething pain.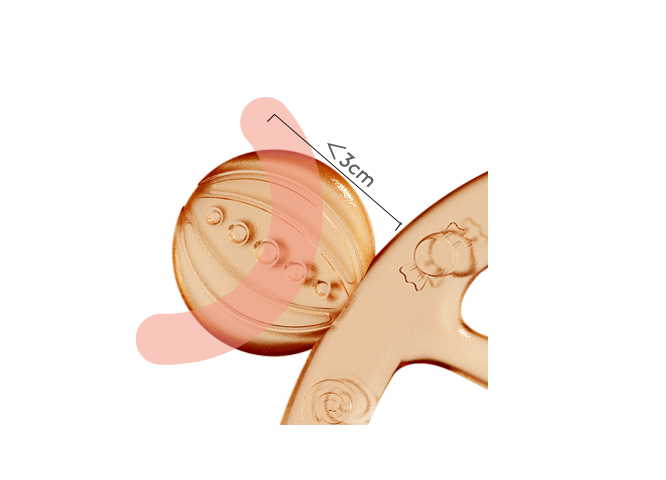 Natural Skin Feeling
100% BPA FREE soft silicone, baby feels like sucking fingers, it is easier for baby to accept.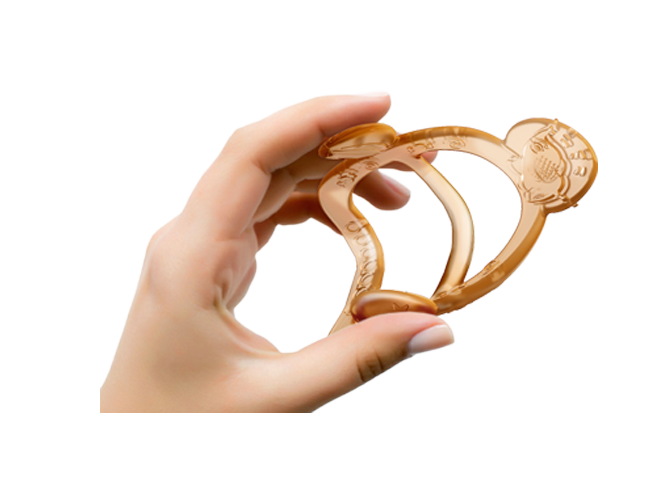 Product Features:
-00% food grade silicone
Flexible and without indentation
Accord with teeth growing order
Softness protects the gums
Design to promote hand-eye coordination
Easy to clean
Microwave and top rack dishwasher safe
Max Heat-Resistant 220℃/428℉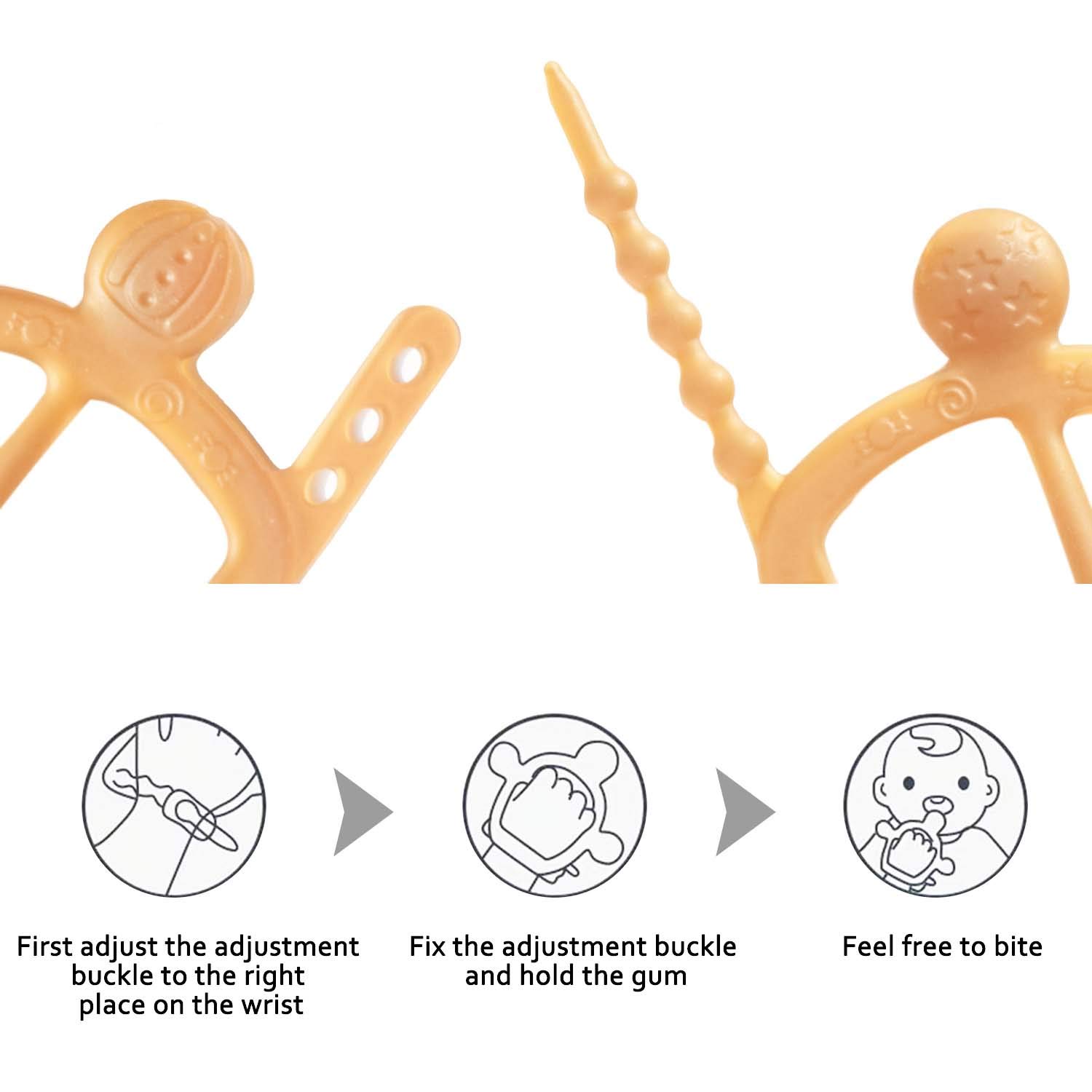 Will it be a bouncing baby boy? -OR- Will it be a beautiful baby girl?
HE OR SHE was inspired by wishes for our unborn baby. Even before we know if they will be a boy or girl, we have hopes and dreams for them.
You may have dreamed of helping her put on Barbie's dress or helping him assemble his new model car. Either of these realities would be unique and wonderful! You wonder, who will they be? Amidst all your hopes and dreams for HE OR SHE, one thing is certain; you expect them to grow up healthy and happy. Boy or girl, each will receive unreserved care and affection from the parents.
Designed to express the love an joy and give the baby best protection, HE OR SHE revolutionary, antibacterial and multifunctional bottles encourage a happy, easy and healthy feeding lifestyle.
All products of HEORSHE are BPA-free, 100% of which can be safely used. All raw materials have been certified by international authorities.