More info
The New and Improved Haakaa Fresh Food Feeder & Cover Set is the perfect way to safely introduce new flavors to your baby without the risk of choking. Made with 100% food-grade silicone, our feeder is more hygenic, durable and easy-care to than mesh alternatives, which are incredibly difficult to clean and can rip, harbor bacteria and absorb odors.
It's super easy to assemble and use; simply place fruit, vegetables or meat into the silicone pouch and seal tight. You can also freeze icy treats straight into the Haakaa Fresh Food Feeder by the silicone pouch cover. This cover is designed to fit over the Fresh Food Feeder's silicone pouch to help you freeze perfectly-sized portions for the little one. Simply slip the cover over the silicone pouch, pour your breastmilk or other liquid/pureed food inside, assemble the feeder, pop on the cap and freeze.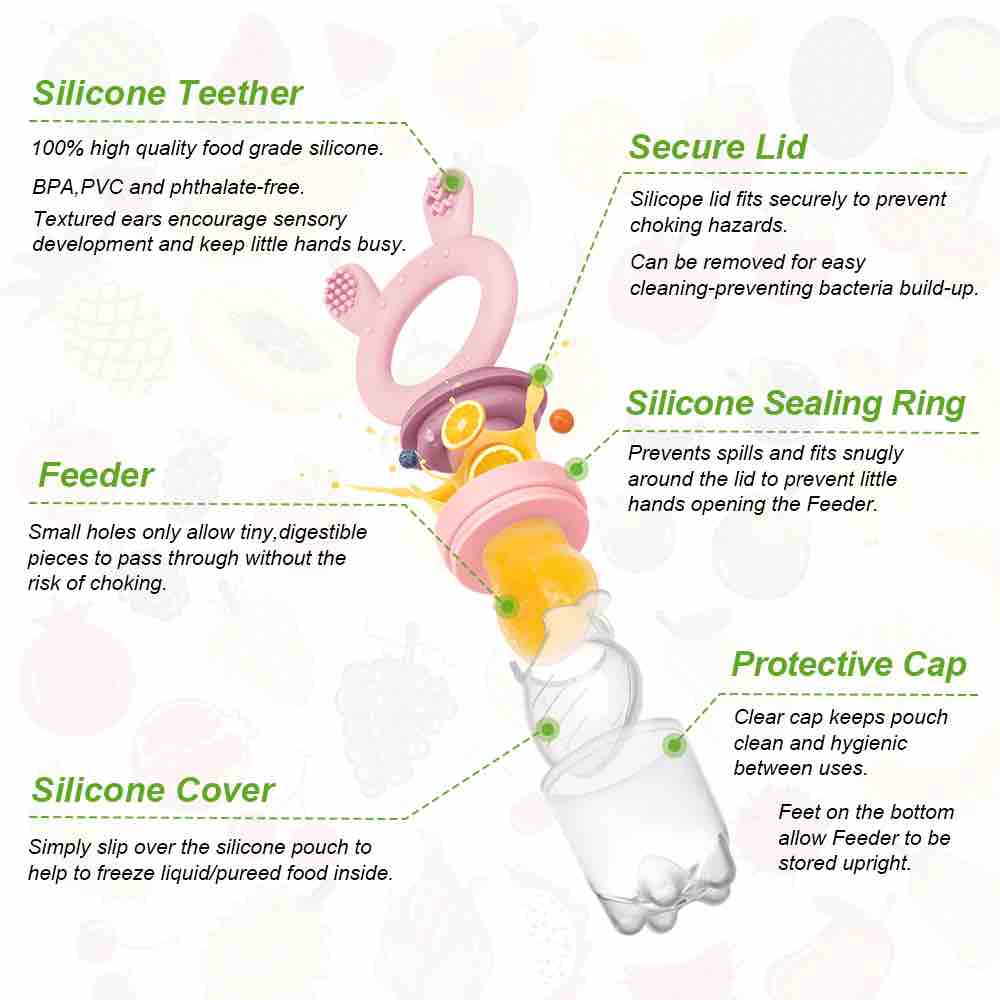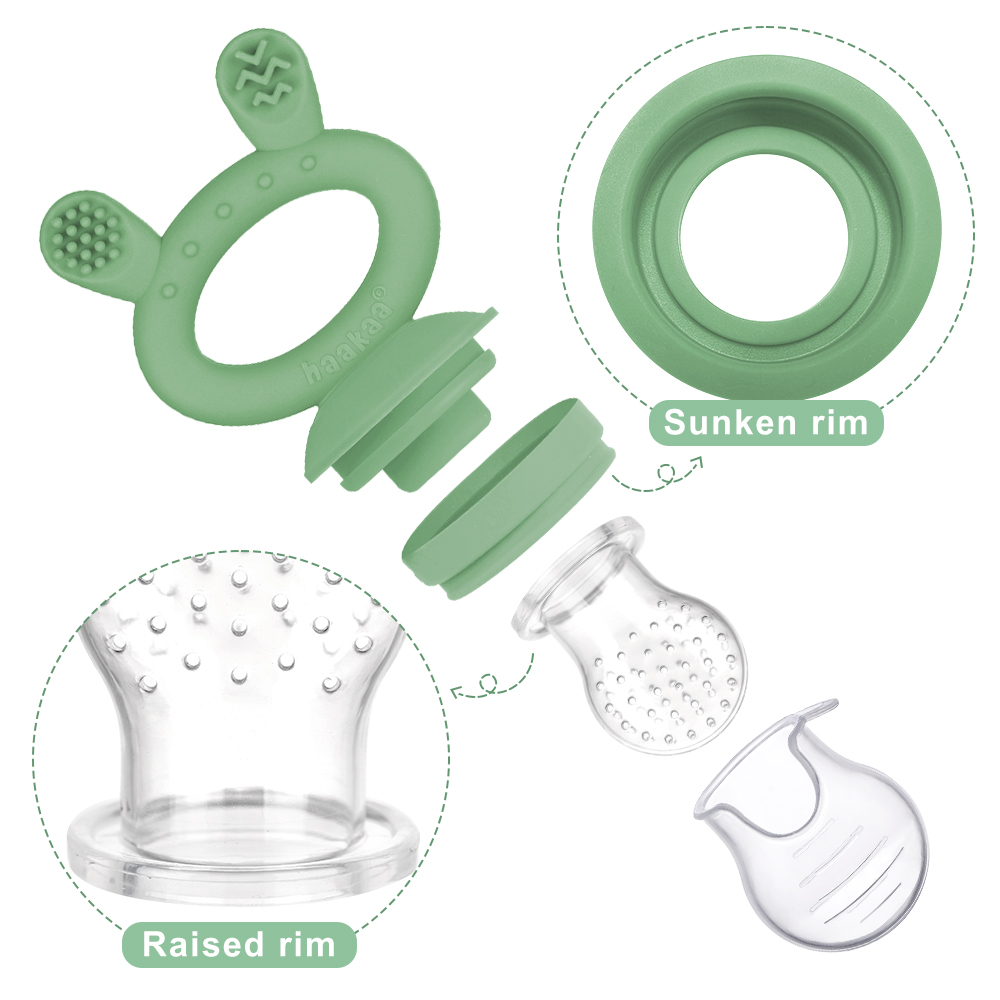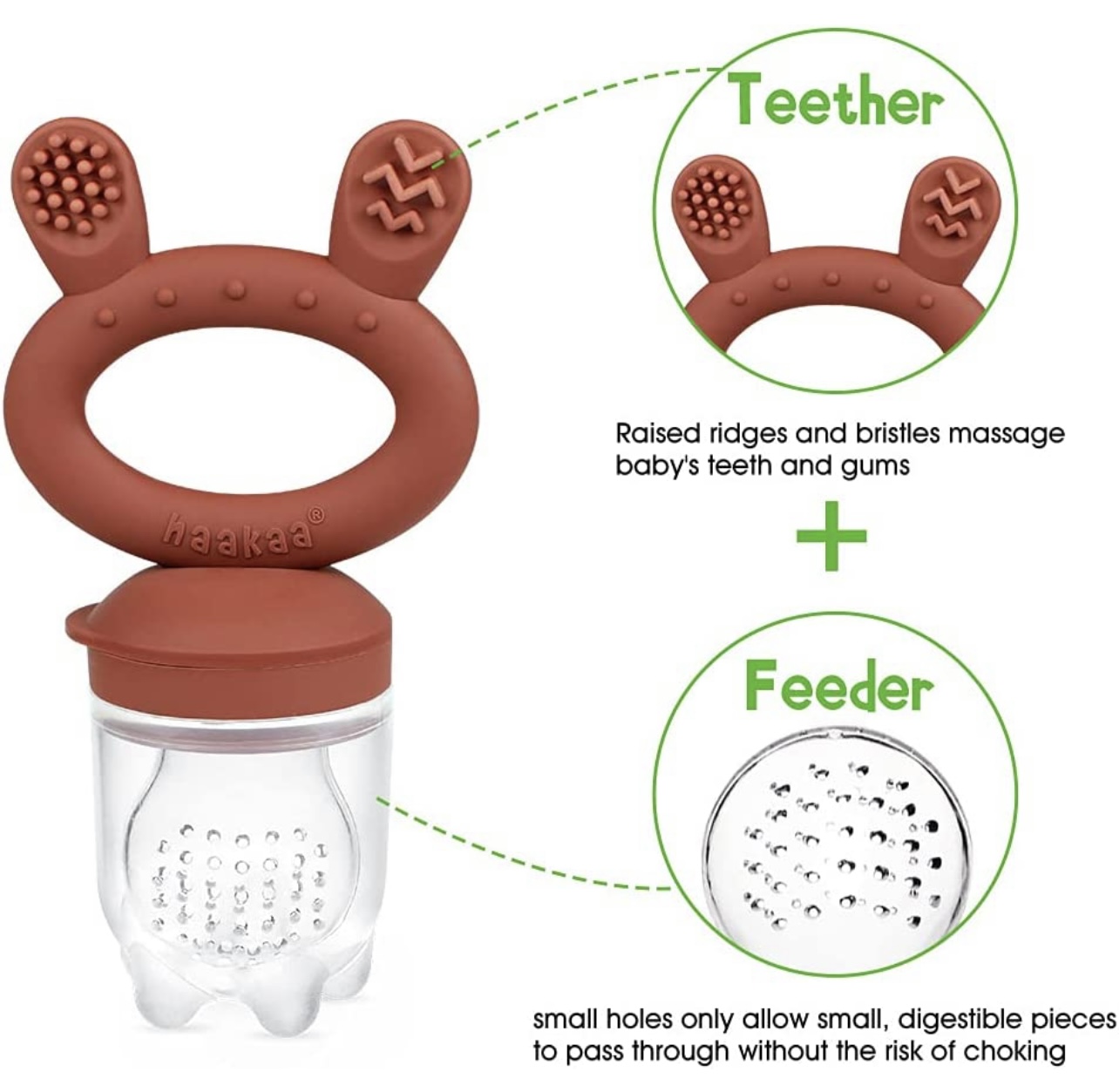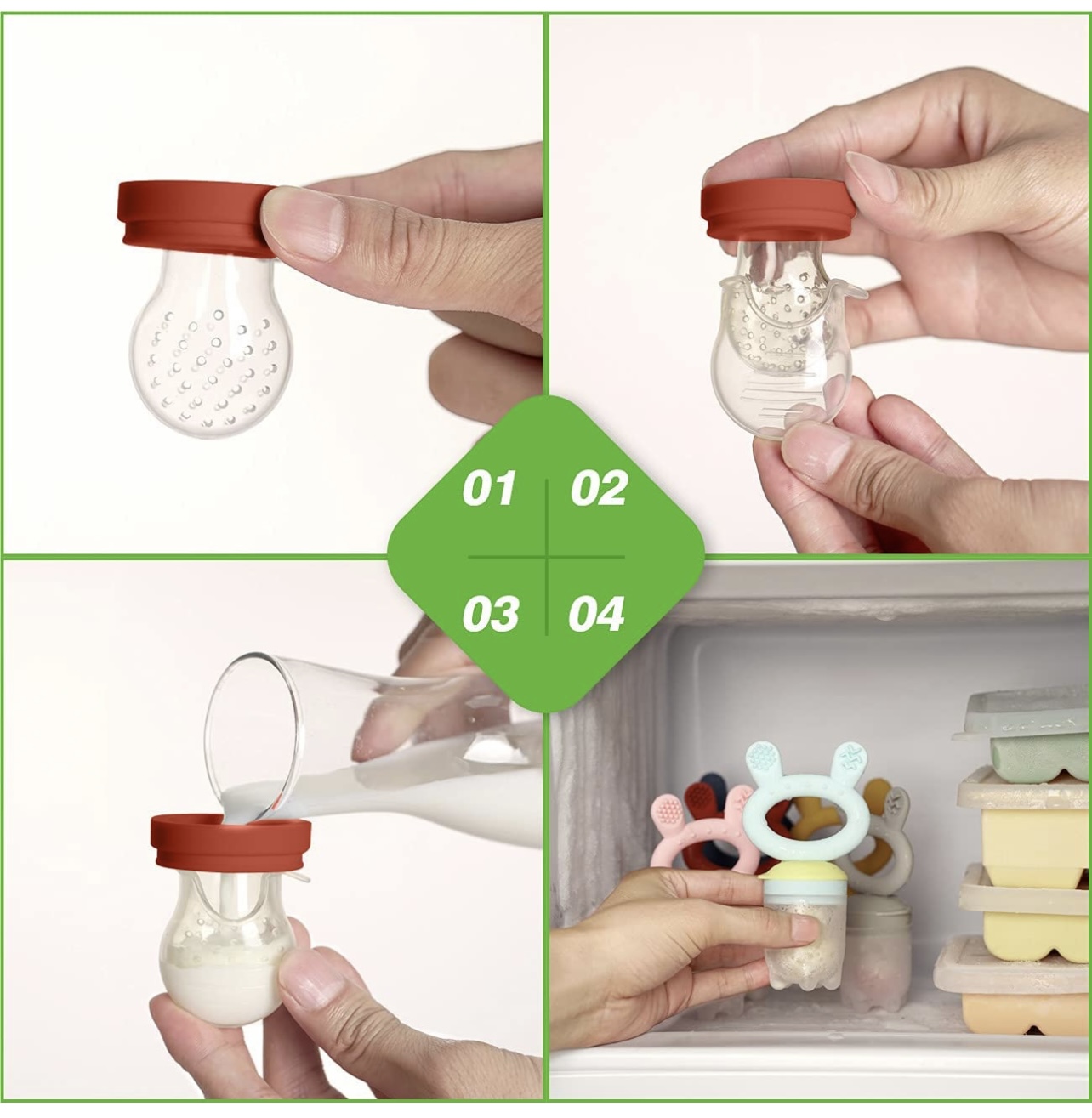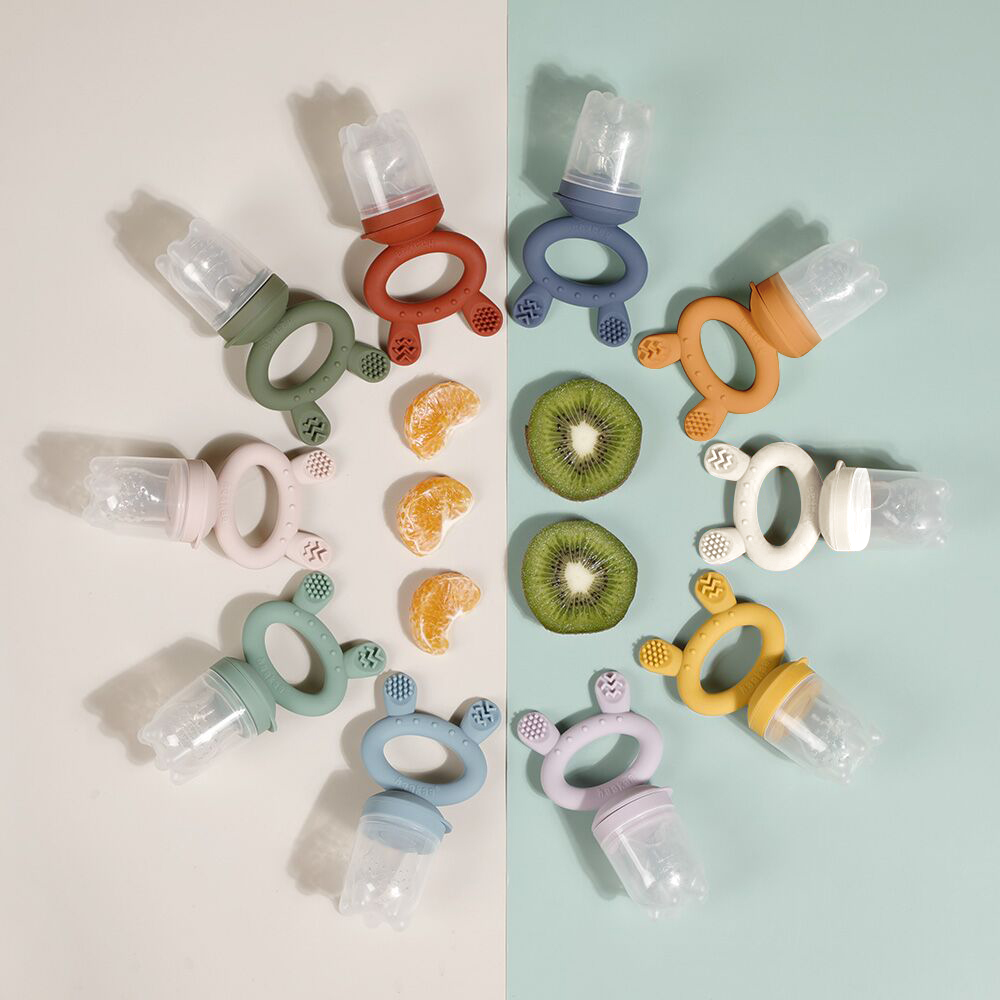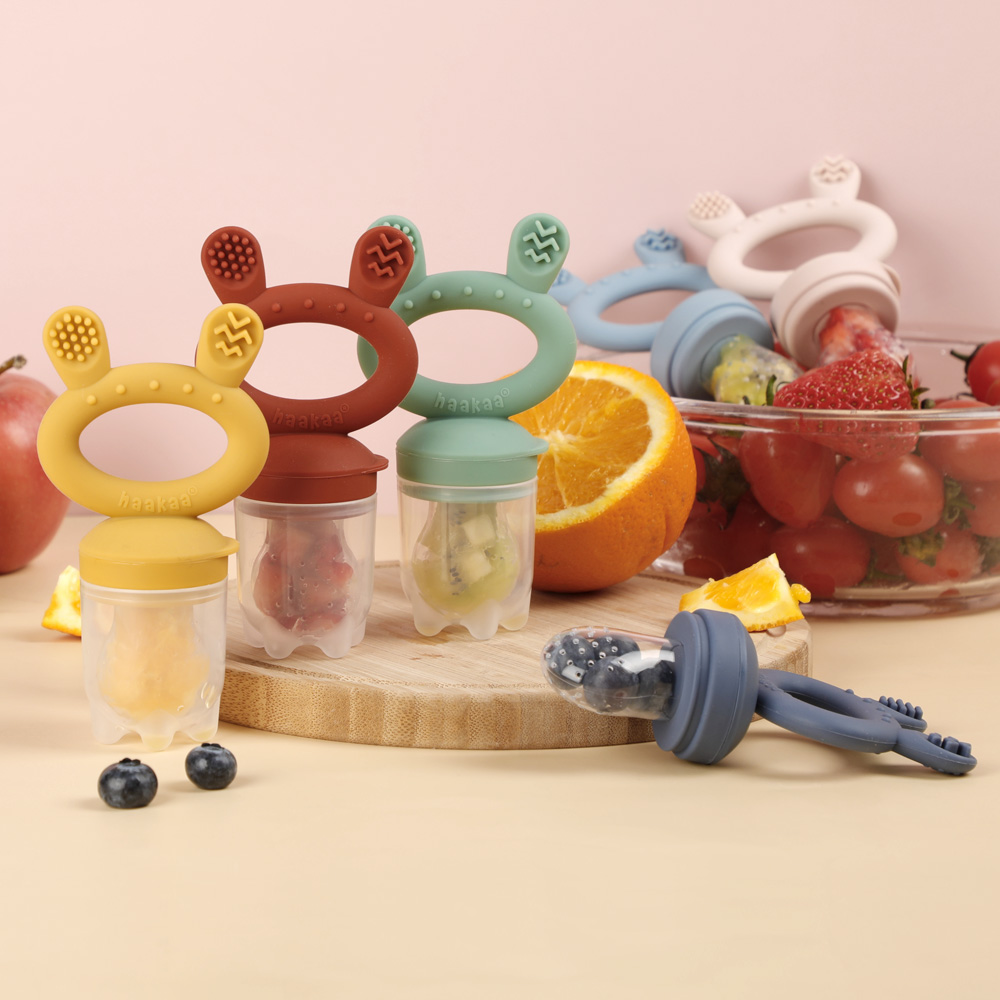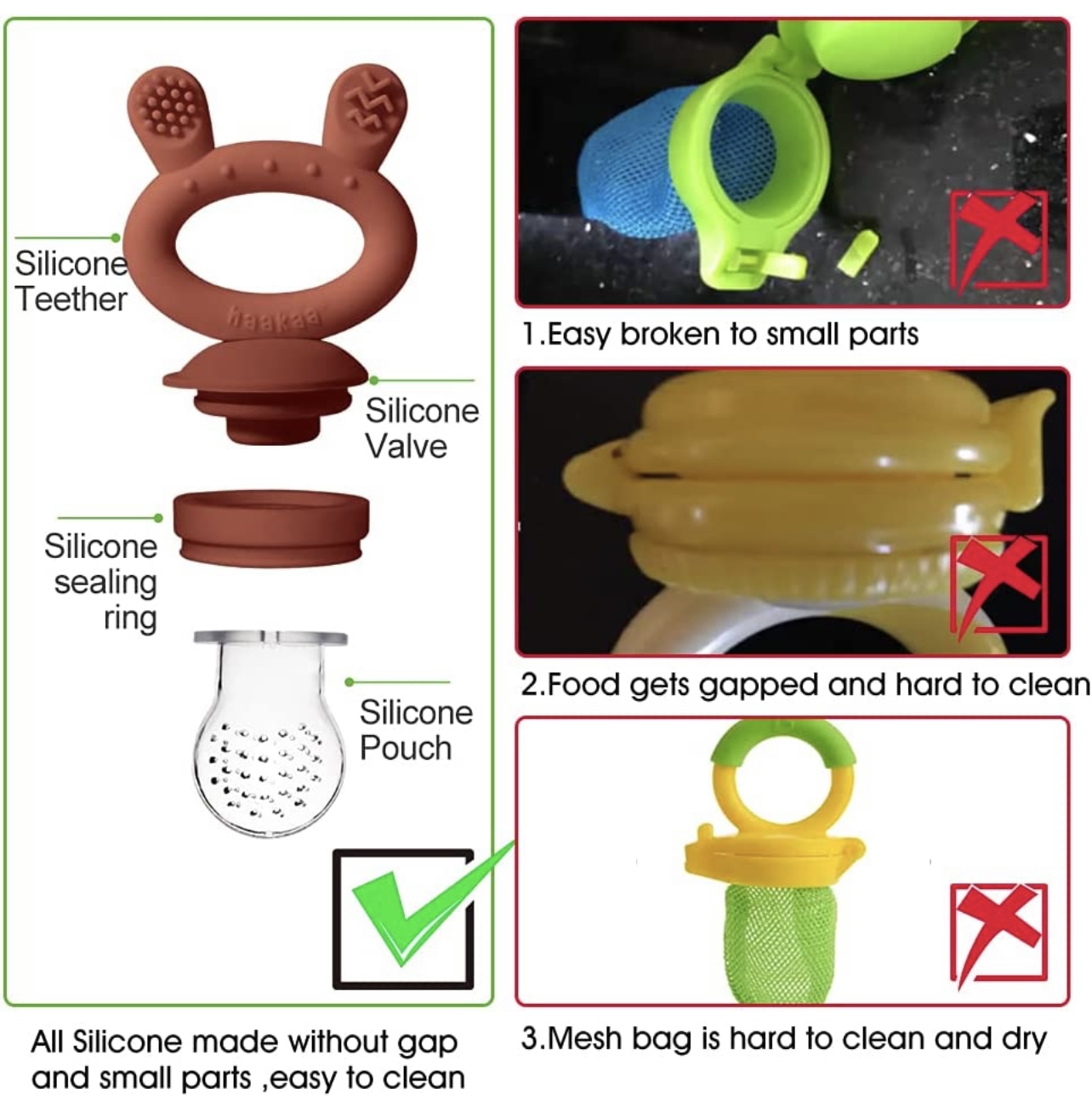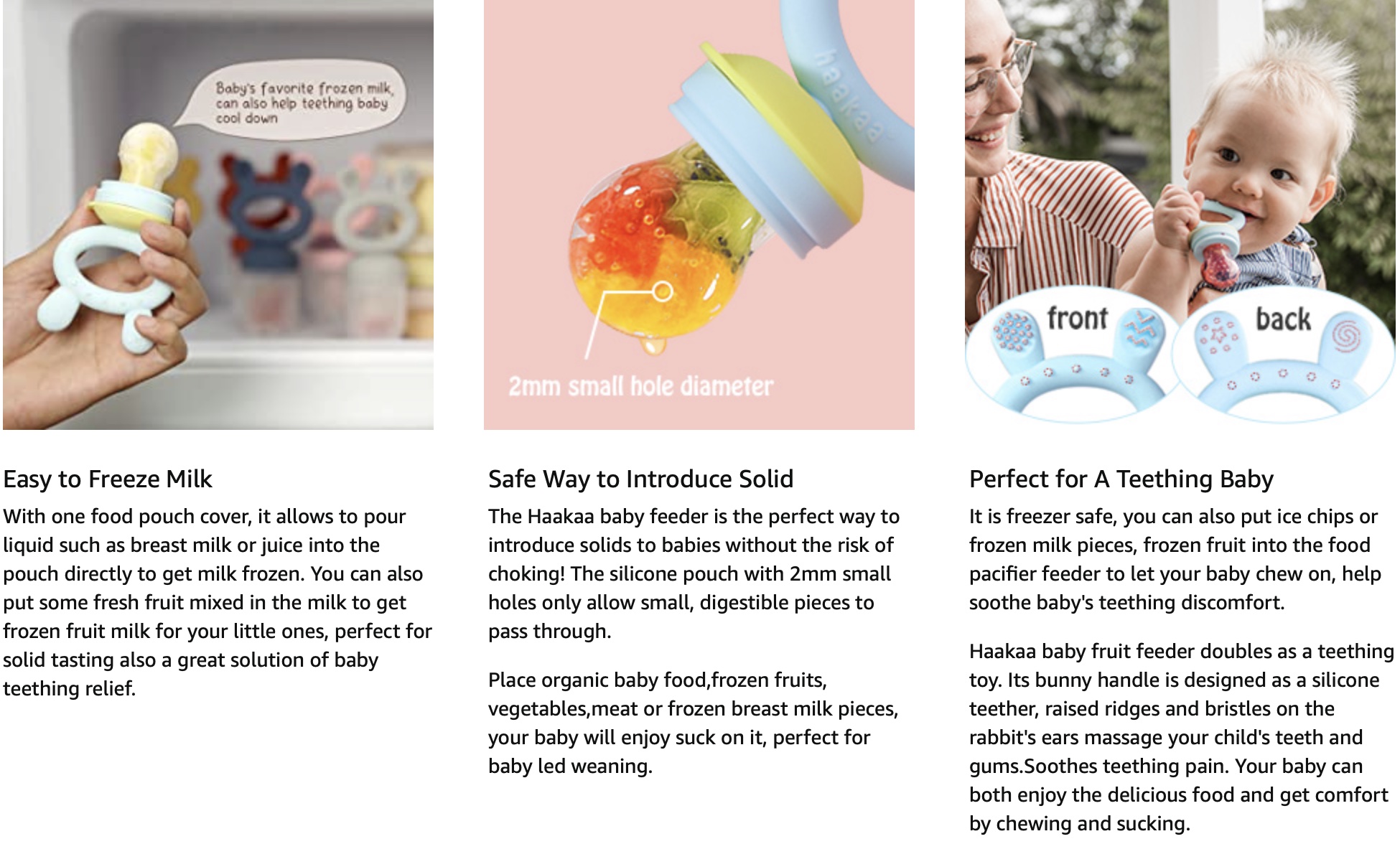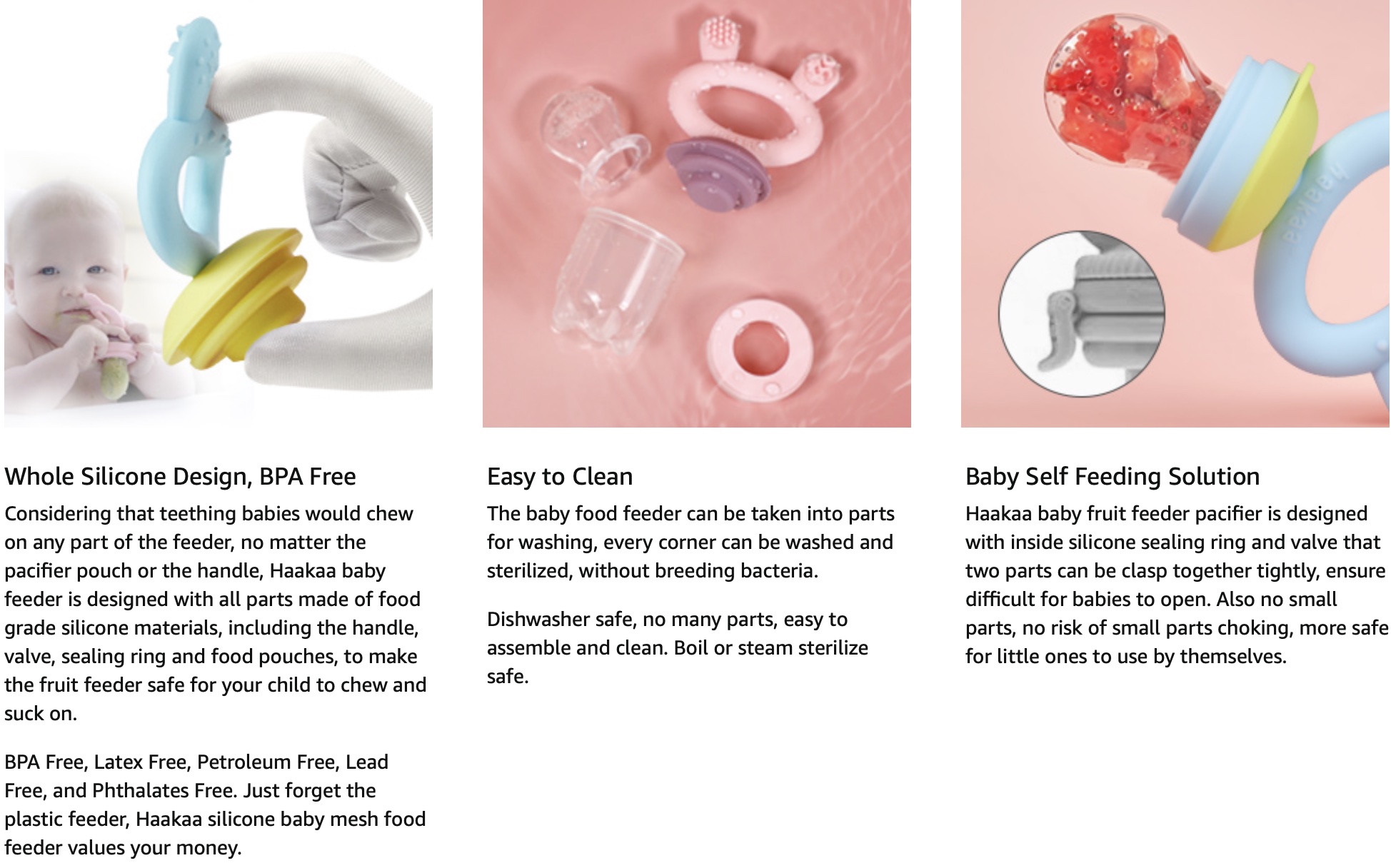 Cleaning and Care
Wash product before and after each use. Although dishwasher safe, we recommend disassembling this product after use and washing in warm, soapy water. Do not use any bleach-based cleaners or tablets to sterilise or clean this product. To sterilise, use a steam steriliser or boil in water for 2-3 minutes.
Caution: Check product condition regularly. Replace if this product shows any signs of damage. Do not store near any sharp objects. Only soft bristle brushes or soft sponges should be used to clean this product. Hard scourers may scratch the surface. This product is not a toy. Do not use for anything other than its intended purpose. Adult supervision is required when using this product. Don't place any foods in the feeder that your child could potentially develop an allergy to (such as strawberries or peanut butter) before they have reached 12 months of age. Always check with your paediatrician for guidelines related to infants and food allergies.
Wash product before and after each use. Disassemble the product as soon as child has finished and hand wash in warm soapy water (although dishwasher safe) rinse thoroughly and dry.
Do NOT use any bleach based cleaners or tablets to sterilize or clean your haakaa products. To sterilize use one of the following methods: Steam sterilizing (electric or microwave) or boiling in water for 2-3 minutes.
Please note: Solid food is recommended for babies 4-6 months plus. Please consult your midwife or medical professional if introducing solids earlier.
Please pay attention, food like Carrot which contains natural B-carotene will stain the silicone food pouch but it is safe and will not effect the quality of the feeder.
There may be slight variation in color between photos and actual item.