More info
Designed to support a pregnant women's growing belly, correct posture, assist with Pelvic Girdle Pain (PGP) and help prevent back pain during pregnancy, as well as assisting with postnatal recovery after childbirth.
- Designed and developed in Japan to provide superior support
- Ergonomically designed to follow the contours of your pregnant body as well as your body post birth
- Eliminates pressure points and eases sciatic, back & pelvic pain.
- Designed to stay in place throughout the day
- Soft touch material, gentle on the skin and won't hinder your natural movements
- Premium, durable elastic, easy to put on and adjust
- Four elastic sub-belts to lift up/tighten the belly and support the back
- Can be worn discreetly under clothes with minimum show through
Materials
80% Polyester, 15% Spandex, 15% Rubber
Care Instruction
Hand wash only/ Do not soak/ Do not bleach/ Do not tumble dry
SIZING RECOMMENDATIONS:
S: 70 - 90cm (± 5cm)
M: 80 - 100cm(± 5cm)
L: 90 - 110cm(± 5cm)
XL: 100 - 120cm(± 5cm)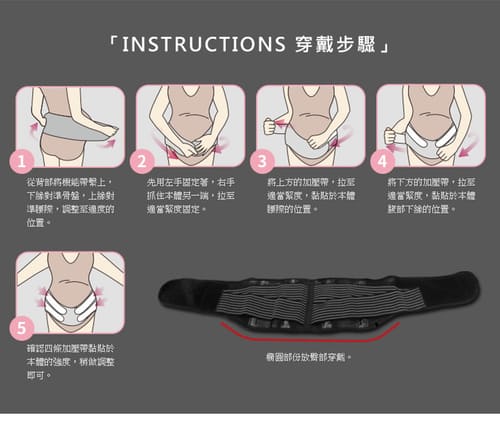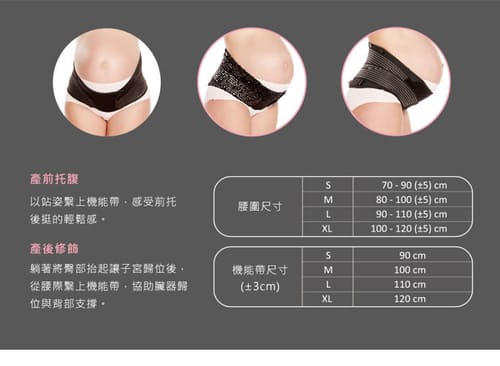 Shipping Cost per Unit Classification: Tier 1
Please refer to Terms of Service to see how total shipping fee is computed.