Marpac has rebranded and is now Yogasleep! New brand name but still the same amazing product!

Whether you prefer rain sounds, ocean waves, or the whoosh of a running fan, the Whish multi-sound machine has you covered!
Choose from 16 sound options, including four signature Dohm sounds, four high-quality white noise options, four relaxing nature recordings, or four signature sleep songs all composed in the key of ZZZ.
The WHISH™ plays simple white noise or select melodies designed to relax the body and calm the mind.
The digital recordings cancel out noises that may disturb or distract for improved sleep and concentration, making it the perfect sound machine for babies and adults alike.

The handy 6-hour and 8-hour sleep timer settings ensure you have a full night of undisturbed sleep personalized to your waking schedule.

The robust volume control of the WHISH™ white noise machine gives you complete control over your sleep environment and comes in a sleek and compact design, making it a perfect addition to your sleep routine.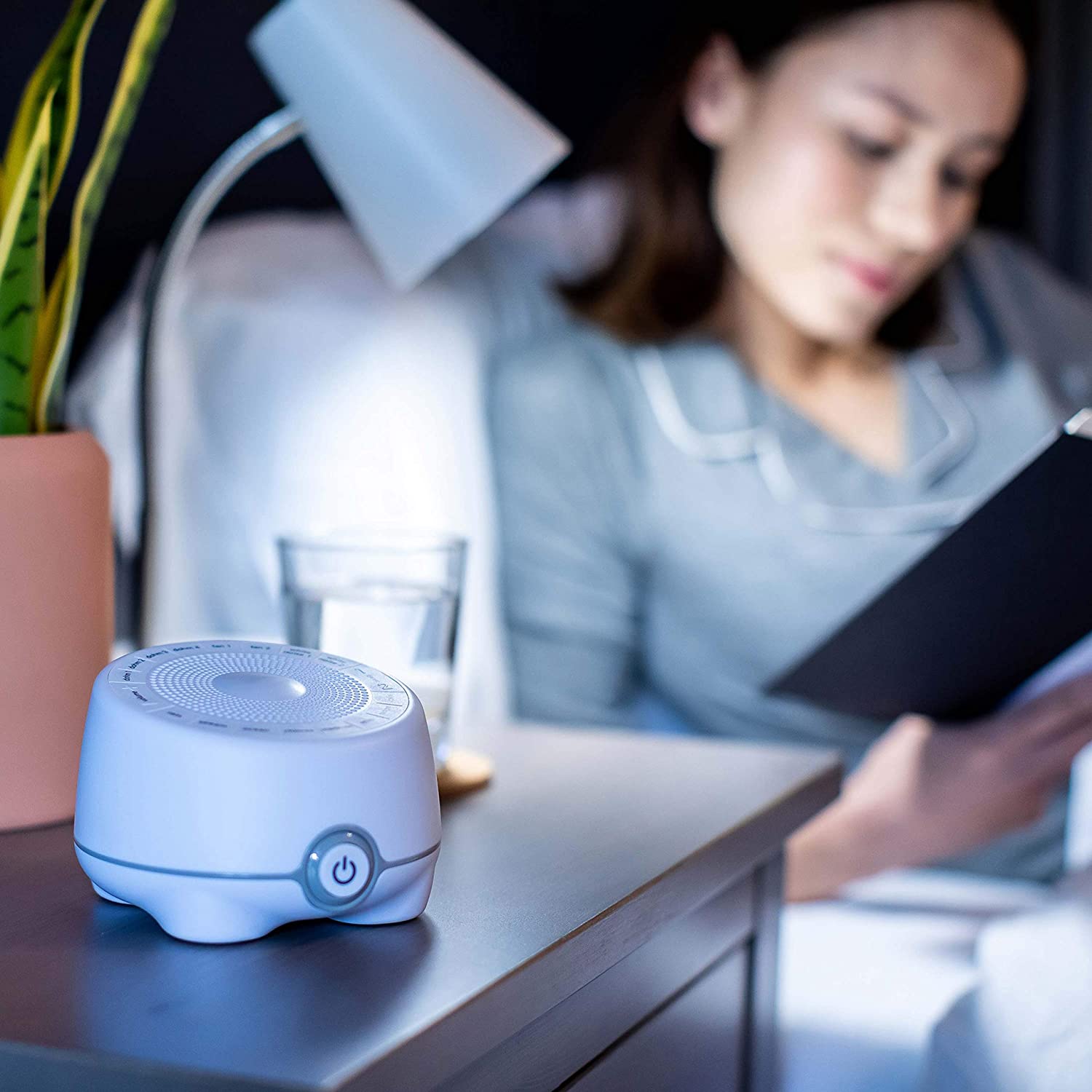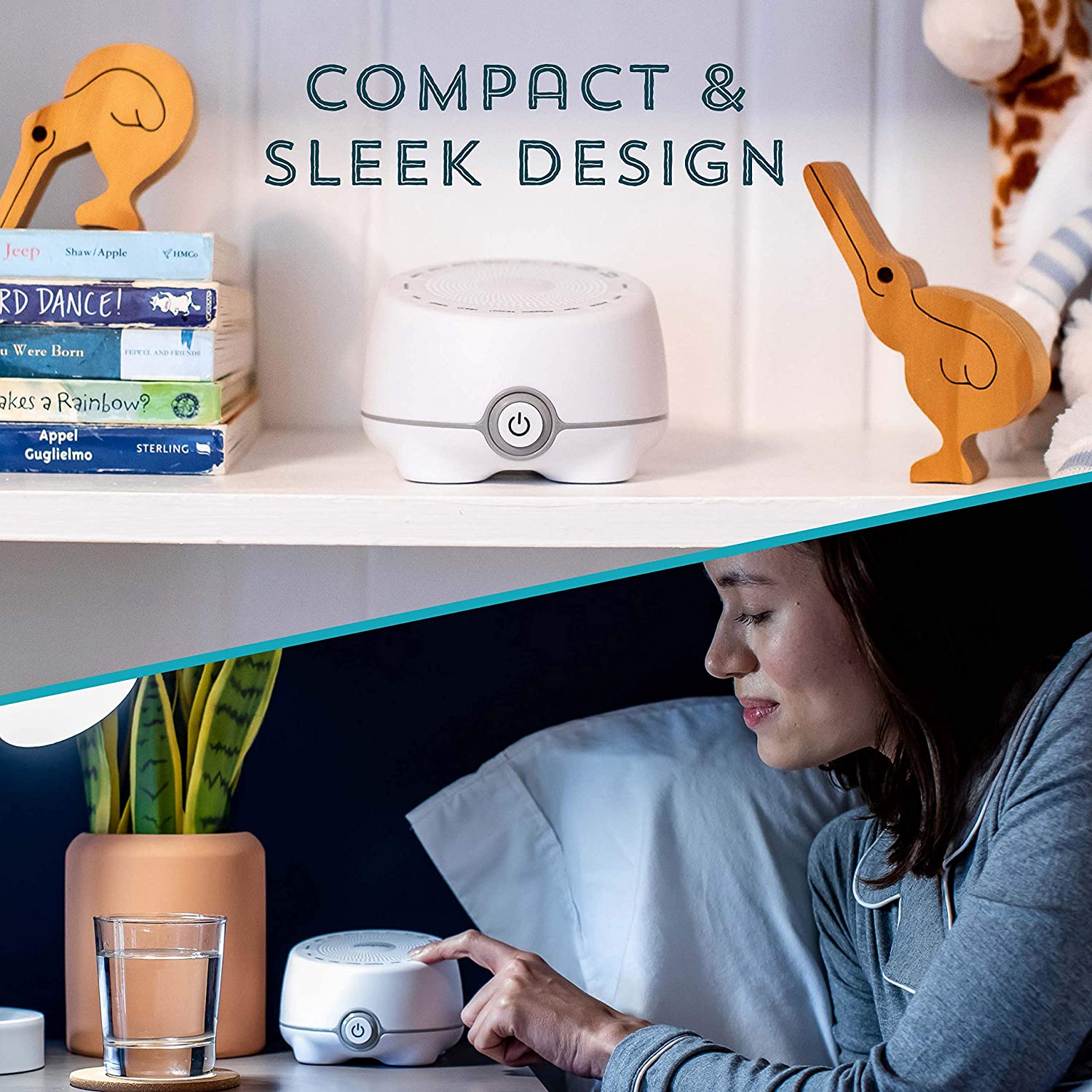 Effectively Masks Noise:
Beloved by generations since 1962, Yogasleep by Marpac is the trusted leader in white noise machines, and created our signature sound – the soothing ambient sounds of rushing air. That sound that's helped millions experience better sleep for generations is now available in this light and portable design, along with 16 additional sound options. Choose from simple white noise or select melodies designed to relax the body and calm the mind.

The WHISH™ effectively cancels out noises that may disturb or distract for improved sleep and concentration.
16 Soothing Sound Options
Choose from eight white noise options, including 'fan' or the popular 'signature sound' of the Yogasleep Dohm - or opt for nature sounds, sleep songs, or meditation soundtracks.
WHISH™ lets you take control of your sound environment, excellently masking background noise and allowing for better sleep, office privacy, effective soothing for kids and babies, and calming for sound-sensitive dogs.
Listen to Samples:
Robust Volume Control and Timer:
Simply turn on the WHISH™ and tune everything else out. WHISH™ features a robust volume control - from whisper quiet to quite mighty - plus two timer options.
Compact Design:
WHISH™ sleek design fits in anywhere. You can even take your sleep environment with you to get better rest on the road. Let the noise-masking magic happen for a natural sleep aid, office privacy, baby soothing, tinnitus relief, respite from noisy snorers and unfamiliar hotel rooms, and a relaxing calming balm for barking dogs.
Please Note:
We recommend the use of surge protectors if the electricity in your home or area is prone to fluctuations in current
Warranty: Local Distributor Warranty of 60 days from date of purchase
This warranty does not cover damaged caused by accidental dropping, rough handling or misuse of the product, including tampering or the application of electrical power other than that listed on the label.

The warranty period starts at the time of products original purchase by the first end-user.
There is no local repair services for units past the warranty period.
This limited warranty period will not be extended or renewed or otherwise affected due to subsequent resale, repair and replacement of Product.
Please keep the box, the manual and the receipt to expedite processing during the warranty period. The responsibility of the Local Distributor only extends to items within the warranty period.
Shipping Cost per Unit Classification: Tier 2
Please refer to Terms of Service to see how total shipping fee is computed.