The Pocket Baby Soother is a powerful tool in your infant sleep routine and helps baby fall asleep fast and minimizes sleep disruption from the outside world. It creates a constant, soothing sound that helps lull your baby to sleep. Once baby is asleep, white noise works throughout the night (or nap) to drown out the random noises that would have disrupted sleep. The Pocket Baby Soother plays six soothing sounds (Hushh only has 3).
The Pocket Baby Soother is housed in an adorable silicone cover in child-friendly shapes.The covers are incredibly easy to clean with a food-grade silicone cover that is removable and dishwasher-safe. This perfectly portable baby white noise machine helps you take the familiar and comforting sleep sound everywhere you go in a fun, kid-friendly package. The Pocket Baby Soother comes in Penguin, Fox, Dinosaur, and Unicorn shapes.


EFFECTIVELY MASKS NOISE: Beloved by generations since 1962, Yogasleep is the trusted leader in white noise machines and created our signature sound – the soothing ambient sounds of rushing air. The Pocket Baby Soother gives you the Yogasleep sound in child-friendly shapes and masks sounds that may disturb or distract for improved sleep and soothing.
SIX SLEEP SOUNDS PLUS A TIMER: Choose from 6 curated sleep sounds including white noise, brown noise, our signature fan-based Dohm sound, gentle surf, Twinkle-Twinkle Little Star, and a lullaby. Sleep timer with 30, 60, and 120-minute auto-off timers perfect for nap schedules.
PERFECTLY PORTABLE & EASILY CLEANED: The Pocket Baby Soother fits easily in a diaper bag, backpack or tote, and comes with a baby-safe clip for easy fastening to a stroller, car seat, or crib. To clean, simply slip off the food-grade silicone cover and hand-wash or toss in the dishwasher.
FUN SHAPES & CHILD-SAFE: Available in four cute critter shapes including Fox, Dinosaur, Unicorn, and Penguin. It has undergone rigorous testing following toy industry standards and is completely child-safe.
USB RECHARGEABLE: The Pocket Baby Soother is USB-rechargeable and operates 8 hours on a single charge. If volume is high battery drains faster. Includes a white USB cord so you can easily recharge on-the-go.
Yogaleep Pocket Baby Soother Travel Case sold separately. Purchase

HERE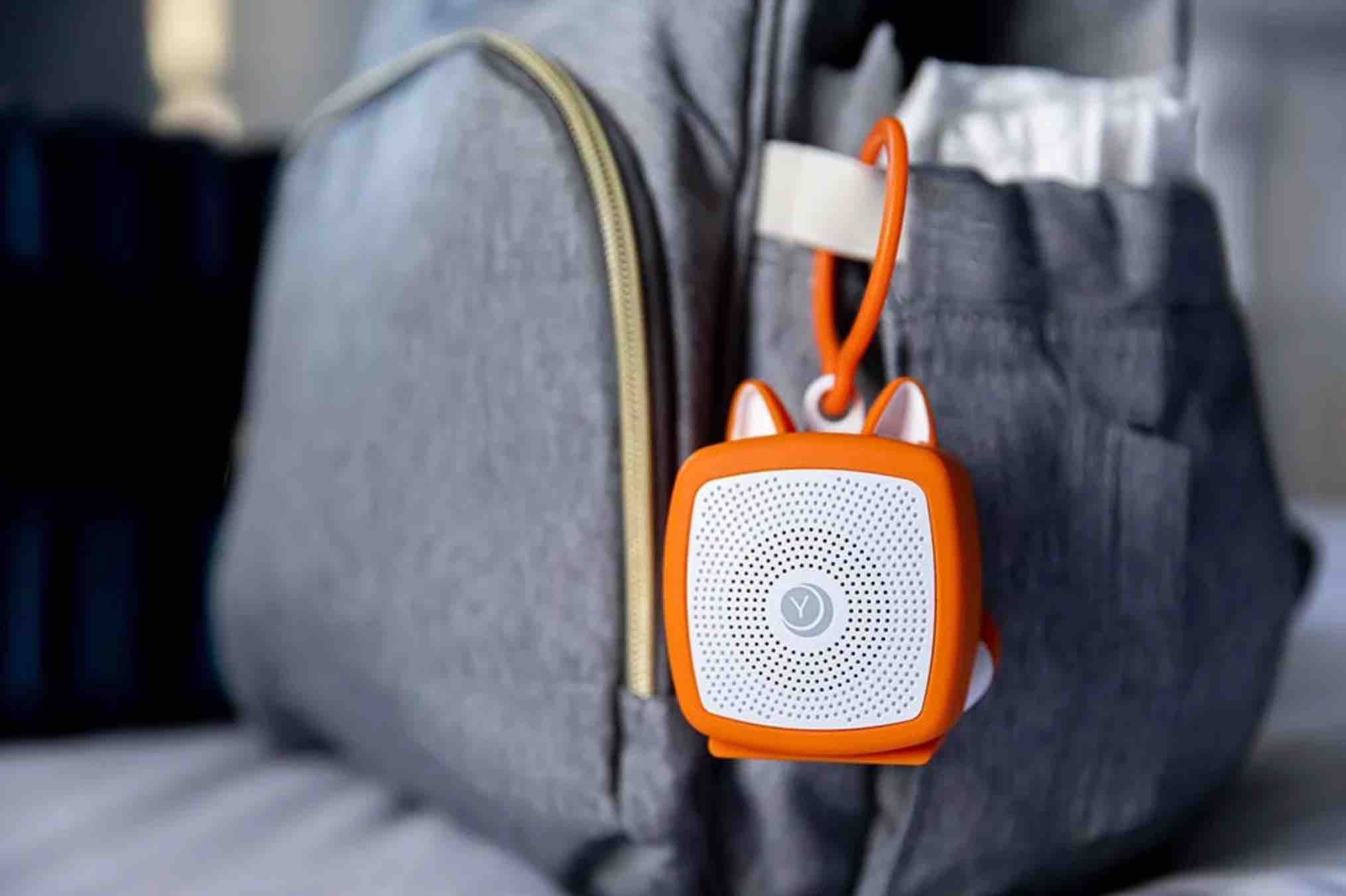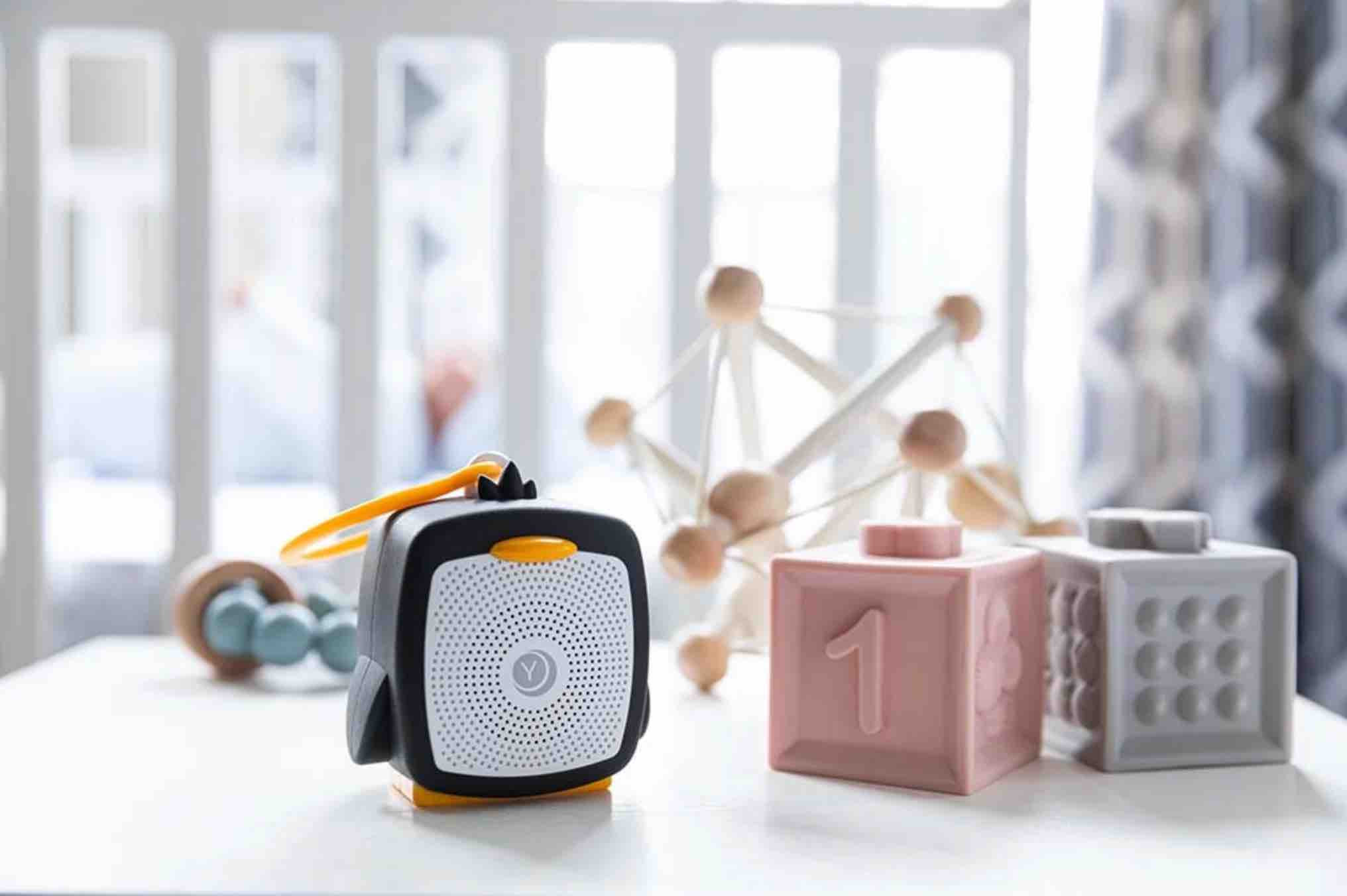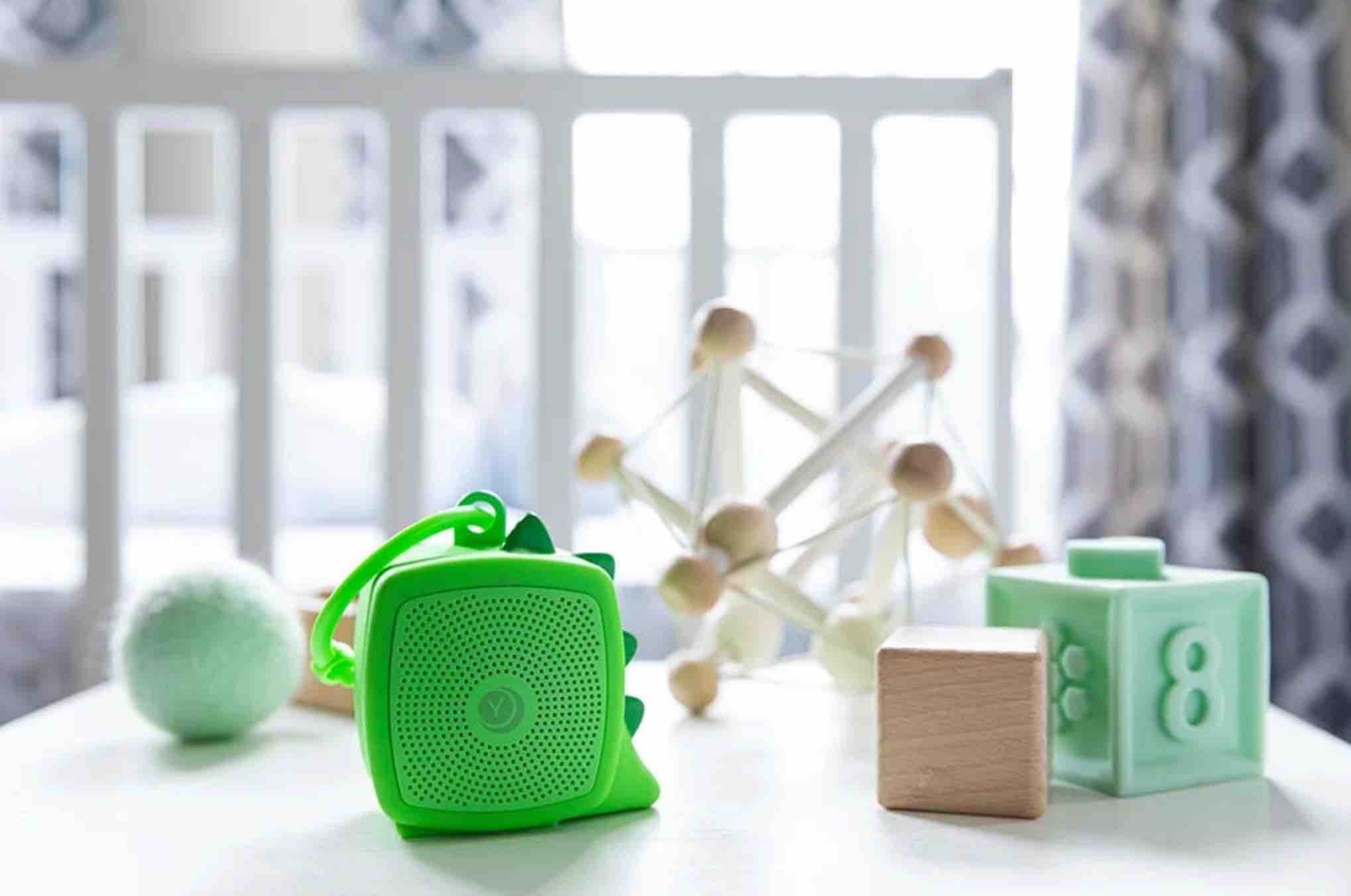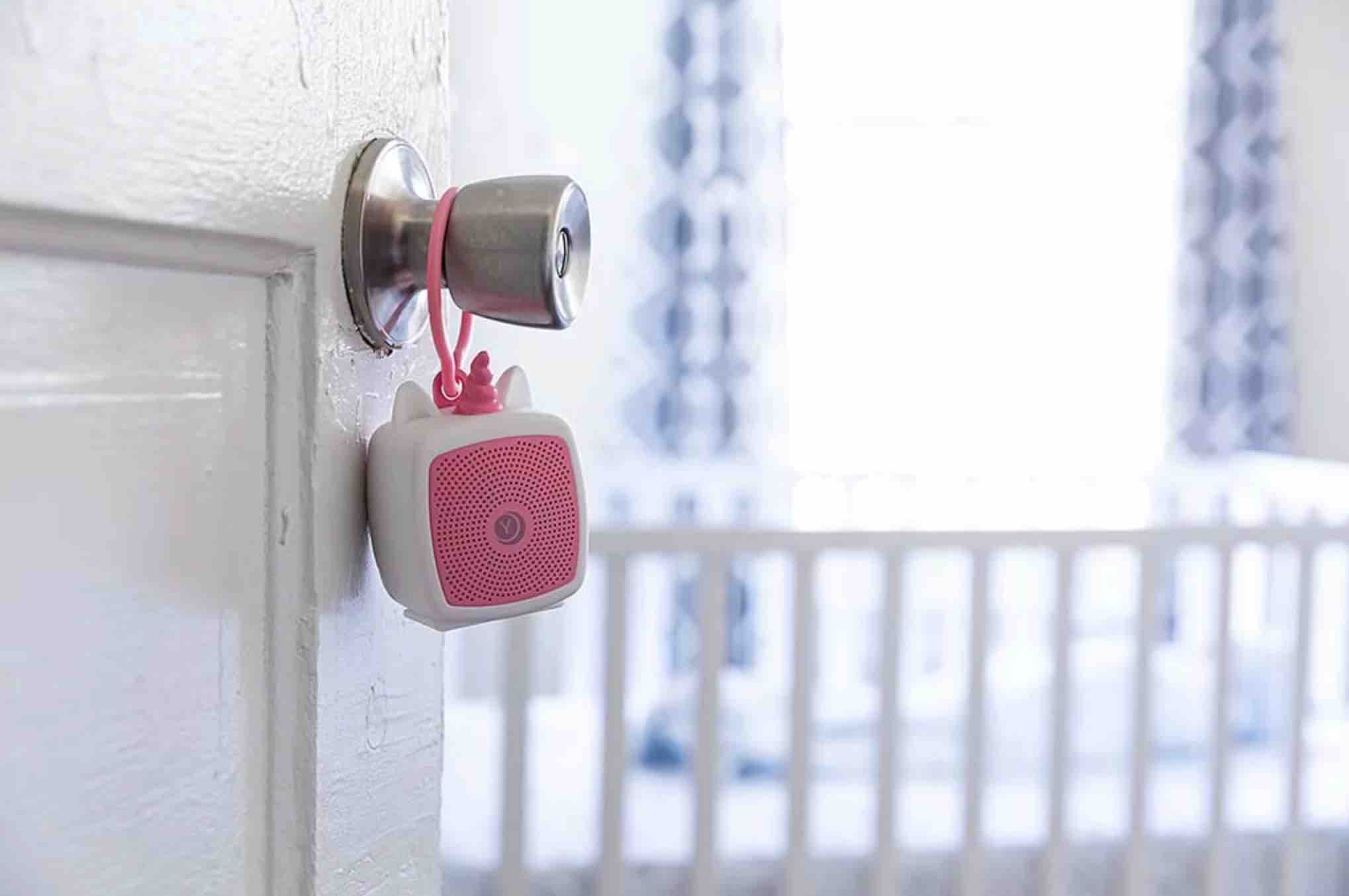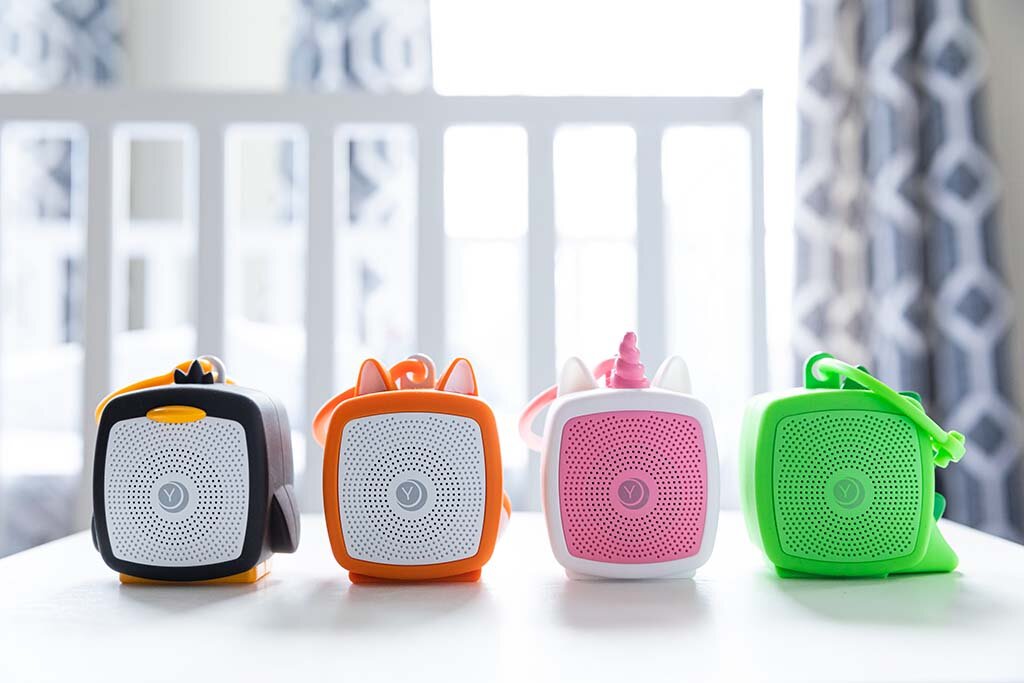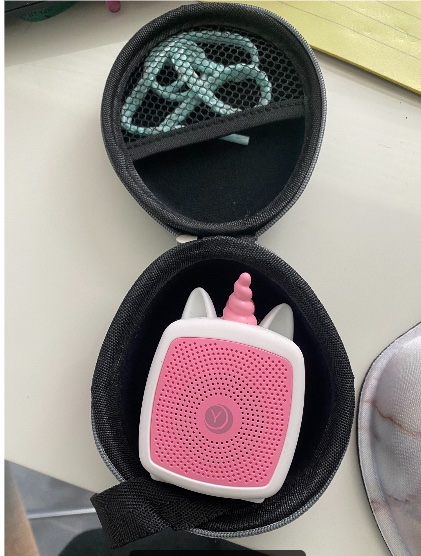 Yogasleep Pocket Baby Soother Travel Case sold separately. Purchase HERE
Warranty: Local Distributor Warranty of 30 days from date of purchase

Note:
This warranty does not cover damaged caused by accidental dropping, rough handling or misuse of the product, including tampering or the application of electrical power other than that listed on the label.

The warranty period starts at the time of products original purchase by the first end-user.
There is no local repair services for units past the warranty period.
This limited warranty period will not be extended or renewed or otherwise affected due to subsequent resale, repair and replacement of Product.
Please keep the box, the manual and the receipt to expedite processing during the warranty period. The responsibility of the Local Distributor only extends to items within the warranty period.
Do not remove the serial number on the unit. We keep record of the serial number. It needs to match with the unit.
Yogasleep Hushh Travel Case can't be returned if Yogasleep Pocket Baby Soother is returned or exchanged for whatever reason.
Shipping Cost per Unit Classification: Tier 1
Please refer to Terms of Service to see how total shipping fee is computed.