Make your bedtime routine easier with the sweet Soundscene turtle light projector and sound machine. Plays 20 unique sounds like white noise, nature sounds, and soothing lullabies. Project a calming starry display with the ceiling projector built into the shell or cast a glow with the amber night light. Set the auto-off sleep timer with three timer options for naptime. Featuring 20 soothing sound options, including 6 white noise options like pink noise and fan sounds, and brown noise, 8 sleep songs and lullabies, and 6 nature sounds. Includes soothing lullaby tracks, womb sounds, and a gentle shushing that is perfect for lulling your baby or child to sleep. This sound machine with a projector casts a mesmerizing constellation scene of the moon and stars in your child's bedroom or nursery. Use the warm glow turtle belly night light during nighttime feedings without disturbing or waking anyone else. The Baby Soundscene has a wide volume range with 10 adjustable volume settings. Run the multi-sound machine all night long or set the auto-off timer with three options: 45 minutes, 90 minutes, or 8 hours.
EFFECTIVELY MASKS NOISE: Beloved by generations since 1962, Yogasleep is the trusted leader in white noise machines and created our signature sound – the soothing ambient sounds of rushing air. The Baby Soundscene gives you the rich Yogasleep sound in a compact unit to mask noises that disturb sleep.
20 CURATED SLEEP TRACKS: Plays 20 curated sleep sounds including white noise, nature sounds, and sleep songs. Includes womb sounds and lullabies.
NIGHT SKY CEILING PROJECTOR Project a constellation pattern with the turtle projector night light with three colors and customizable projection. Create a calming ambiance with a spectrum of colors.
SOFT GLOW NIGHT LIGHT: Cast a glow with a night light in the turtle's belly that won't disturb sleep. Perfect for nighttime feedings or children who are scared of the dark.
AUTO-OFF SLEEP TIMER: Play continuously or set the optional auto-shutoff sleep timer with three settings: 45m, 90m, or 8 hours. Tailor to your bedtime or nap routine.
This is not portable and rechargeable. For travel, check out the Yogasleep Hushh, Yogasleep Pocket Baby Soother and Yogasleep TravelCube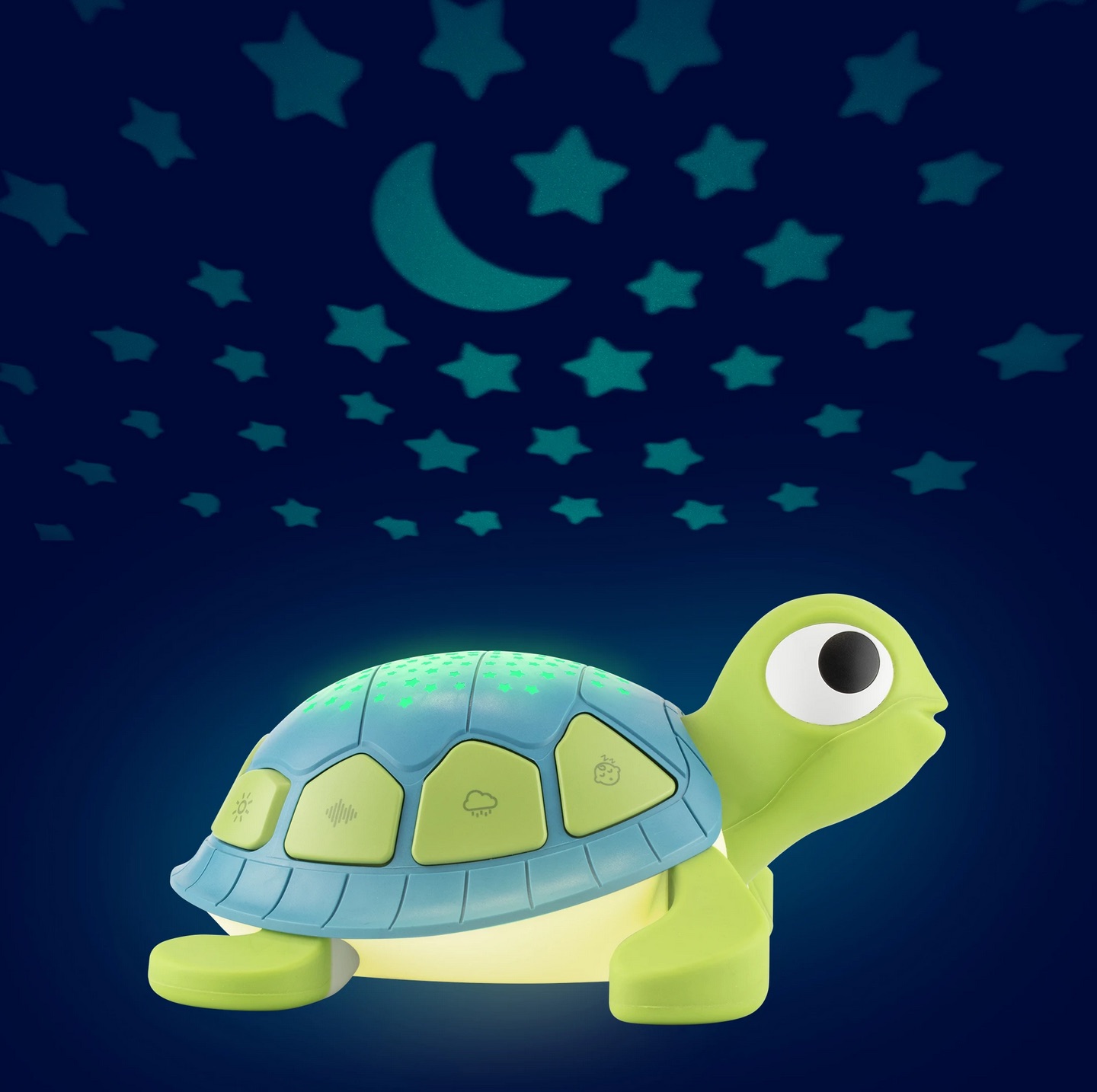 Warranty: Local Distributor Warranty of 30 days from date of purchase

Note:
This warranty does not cover damaged caused by accidental dropping, rough handling or misuse of the product, including tampering or the application of electrical power other than that listed on the label.

The warranty period starts at the time of products original purchase by the first end-user.
There is no local repair services for units past the warranty period.
This limited warranty period will not be extended or renewed or otherwise affected due to subsequent resale, repair and replacement of Product.
Please keep the box, the manual and the receipt to expedite processing during the warranty period. The responsibility of the Local Distributor only extends to items within the warranty period.
Do not remove the serial number on the unit. We keep record of the serial number. It needs to match with the unit.
Yogasleep has no service center in the Philippines
Shipping Cost per Unit Classification: Tier 1
Please refer to Terms of Service to see how total shipping fee is computed.