Make your own disinfectant at home with Haakaa Hypoclean Go! This system electrolyses tap water and table salt to create two types of natural, eco-friendly disinfectants that can be used on clothing, skin and around your home. It is quick and easy to operate, and the disinfectant it produces is safe and non-toxic for worry-free everyday use.
With the press of a button, you can effectively protect the health of you and your family with multi-purpose electrolysed water. Hypoclean Go is lightweight and compact for on-the-go disinfection.
Creates natural disinfeectant at home in just 5 minutes
Produce as much or as little as you need
E

liminates 99.9% of bacteria including

E. coli, Staphylococcus aureus, Candida albicans and salmonella

P

owerful deodourising effect eradicates strong smells

Only uses tap water and table salt as ingredients
USB rechargeable
Portable
Suitable on hard surfaces, clothing and skin
80ml capacity
BPA, PVC and phthalate free
How Does It Work:
The Haakaa Hypoclean System electrolyses a salt and water solution to produce a safe and eco-friendly disinfectant. It eliminates 99.99% of bacteria including E-coli, Staphylococcus aureus, Candida albicans and salmonella, as well as many other pathogens. It also has a powerful deodorizing effect to eradicate strong smells.
Depending on the ingredients you add to the Hypoclean system, it can create a powerful household cleaning solution or a skin-safe, all-purpose disinfectant.
Simply add a small amount of vinegar to the bottle to lower the pH level of the solution and make it safe on skin.
Fill the bottle with 80ml of tap water then add your active ingredients
Shake the bottle to dissolve the salt, then turn on the system to begin the disinfectant production process.
Box Inclusions:
Trigger
Bottle Body (80ml)
Electric Base
Salt Spoon
USB Charging Cable
Cleaning and Care
After each use, rinse the bottle with water and dry thoroughly to extend product life. If there are significantly fewer bubbles in the bottle while the system is activated, the bottle may need to be descaled. Use only food grade salt (NaCl). It is recommended to use pure and natural salt without iodine.
Caution
Keep out of reach of children. If the product stops working, disconnect from power immediately. Do not touch the power cord with wet hands as this may cause electrocution. Do not drink the disinfectant produced by the system. This disinfectant may cause a bleaching effect on fabrics. Use with caution on colored or dark clothes. Do not use to soak silk or leather.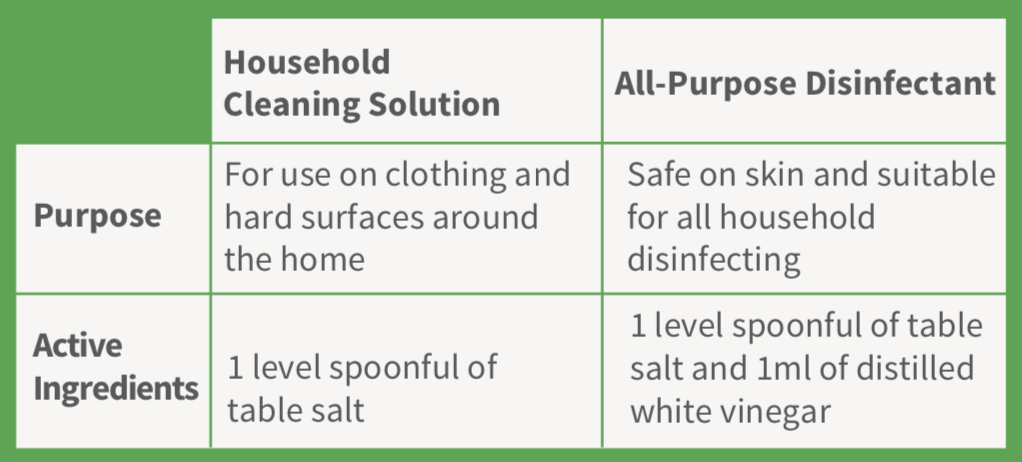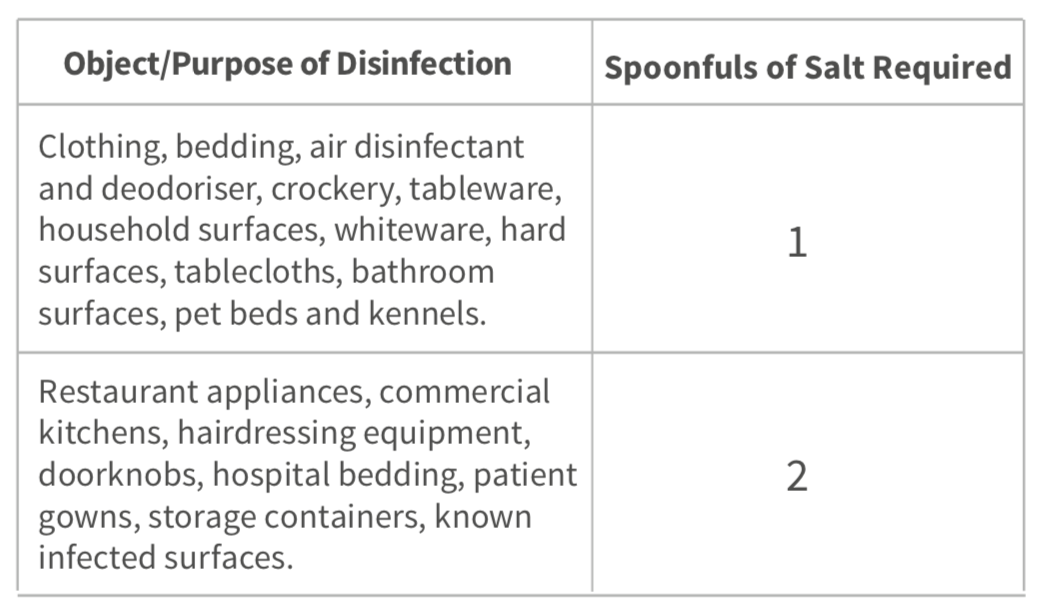 Local Distributor Warranty: 30 days from date of purchase
Note:
This warranty does not cover damaged caused by accidental dropping, rough handling or misuse of the product, including tampering or the application of electrical power other than that listed on the label.
The warranty period starts at the time of products original purchase by the first end-user.
This limited warranty period will not be extended or renewed or otherwise affected due to subsequent resale, repair and replacement of Product.
Shipping Cost per Unit Classification: Tier 1
Please refer to Terms of Service to see how total shipping fee is computed.