Get 3 titles of Cali's Books (Apples and Bananas, Ring Around the Rosie, Patty Cake) with this special bundle!
APPLES AND BANANAS
This musical book is all about food and using nursery rhymes to learn and build a healthy connection with food while having fun! Songs included in this book , such as Apples and Bananas, are a great way to learn long vowel sounds. A wonderful book to help your little one connect with food, enhance vocabulary, memorization and pronunciation.
Apples and Bananas
Do You Know the Muffin Man?
Hot Cross Buns
I am a Little Teapot
One Potato, Two Potatoes
On Top of Spaghetti
Book Dimension: 8 X 8 IN ( 20.32 X 20.32 CM)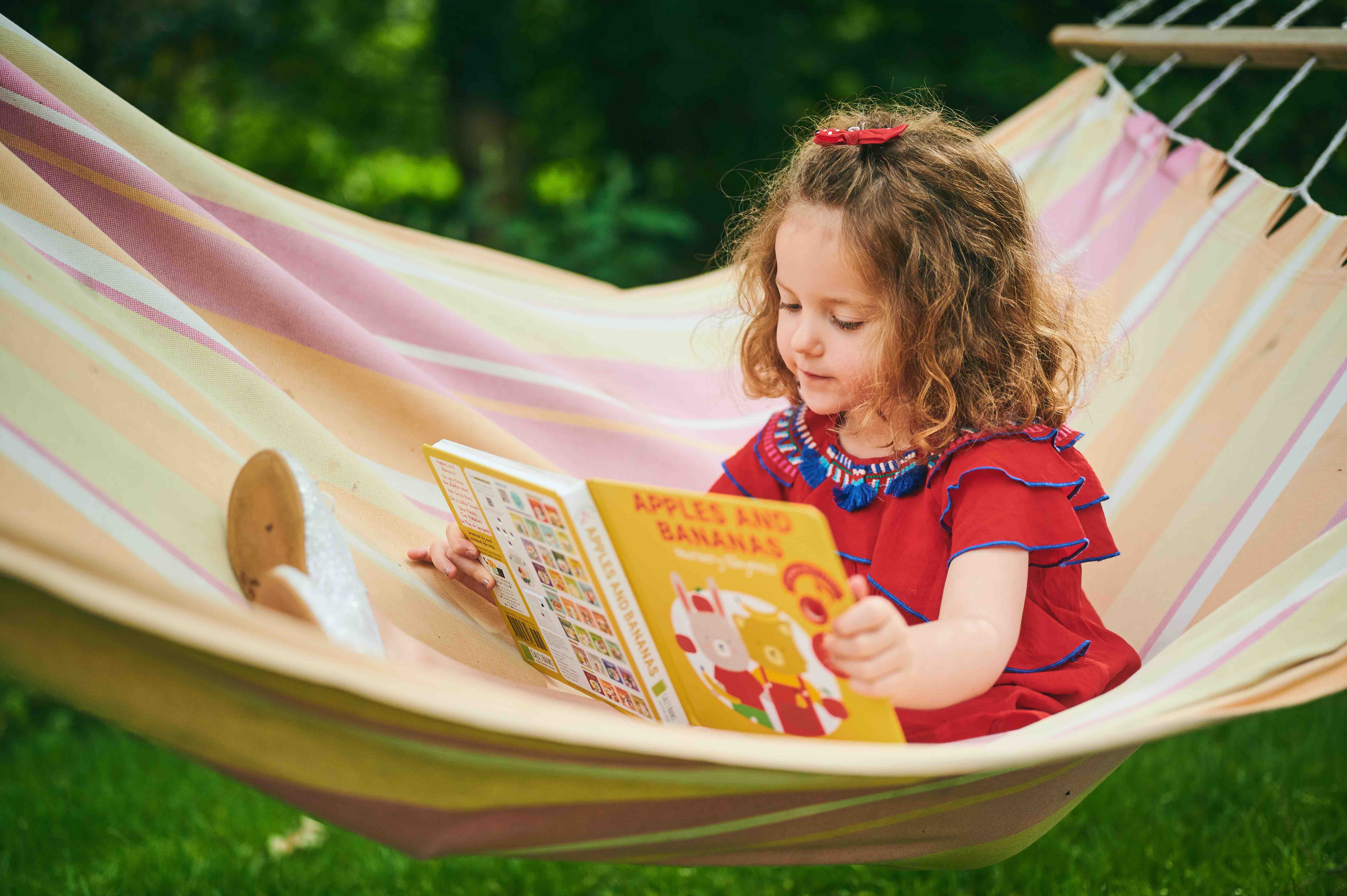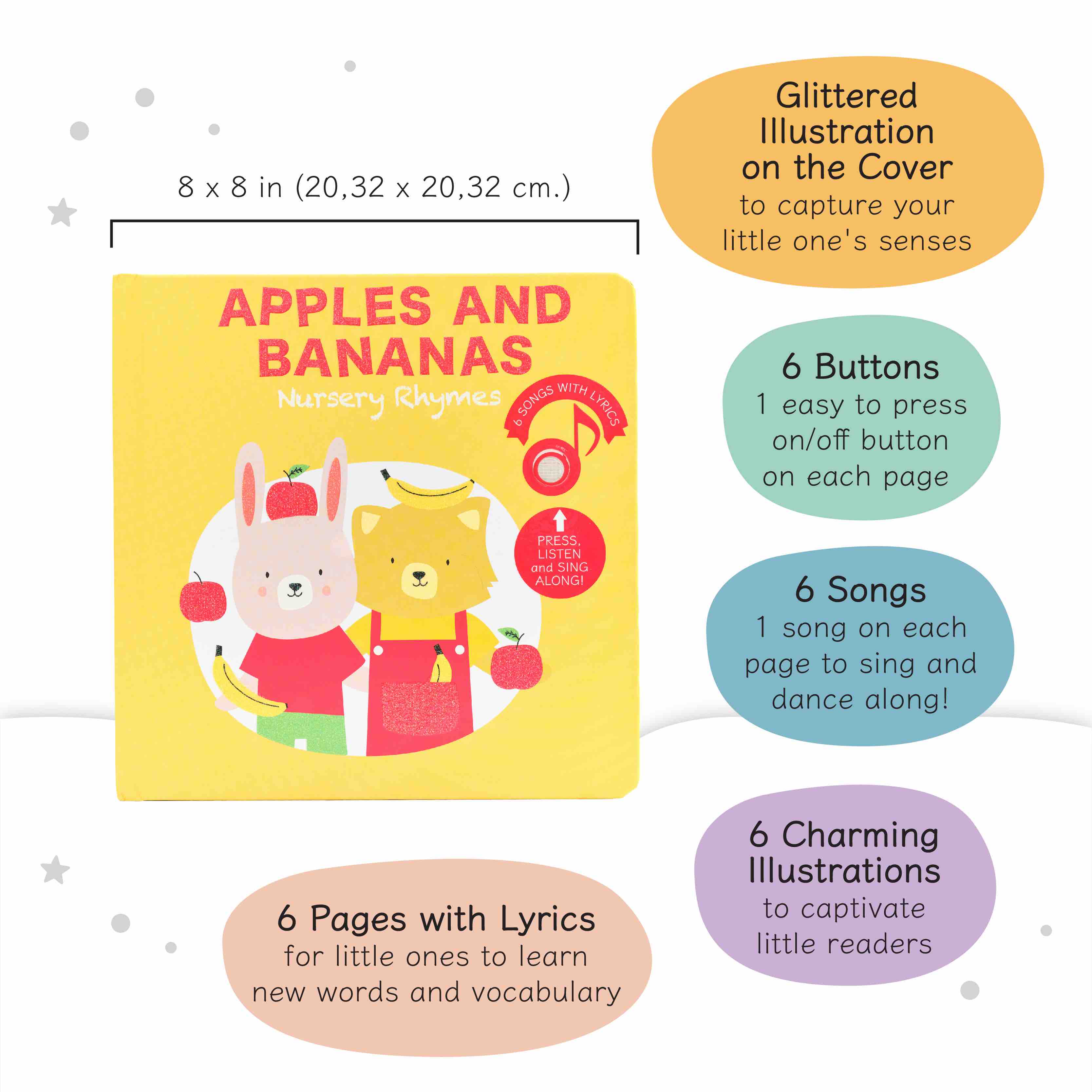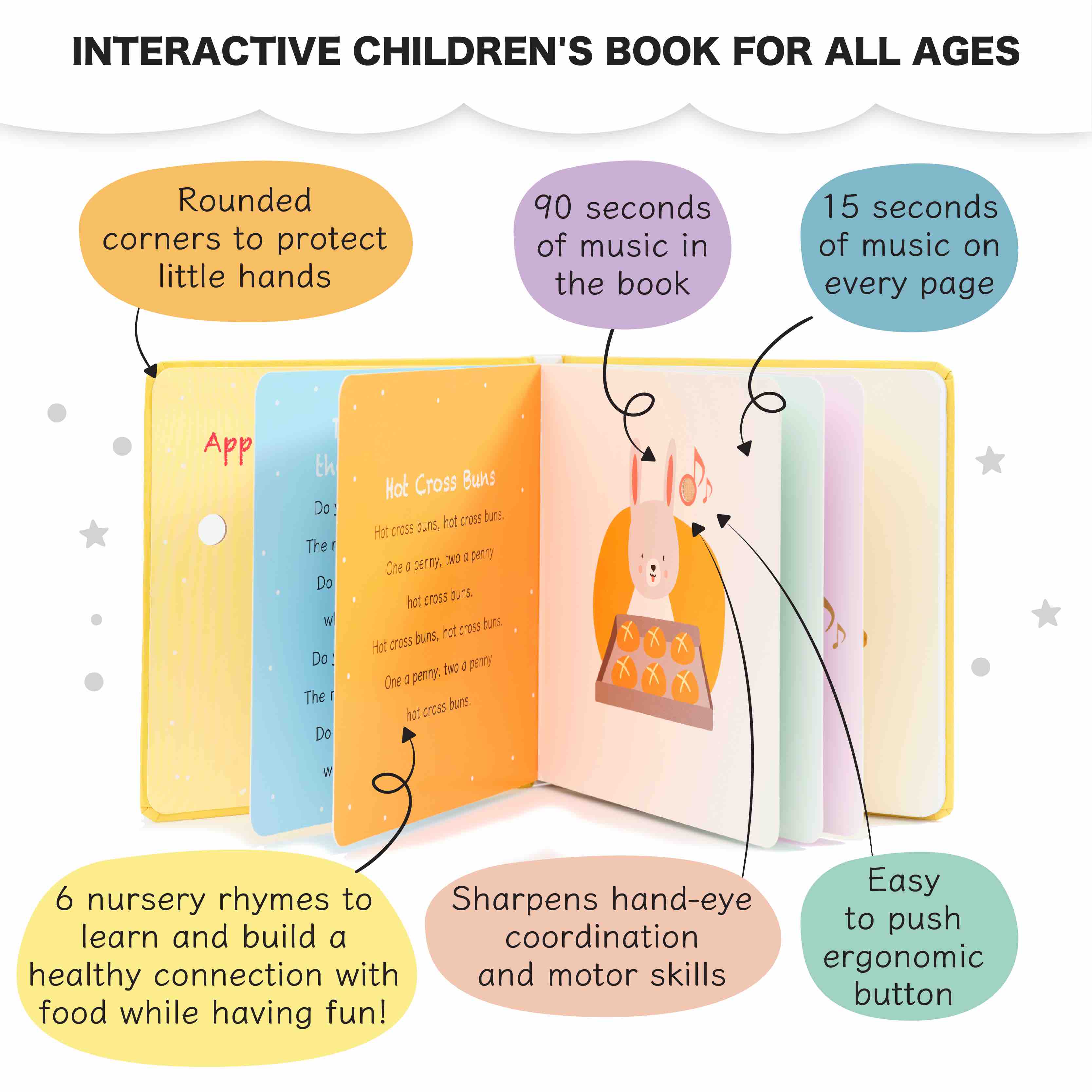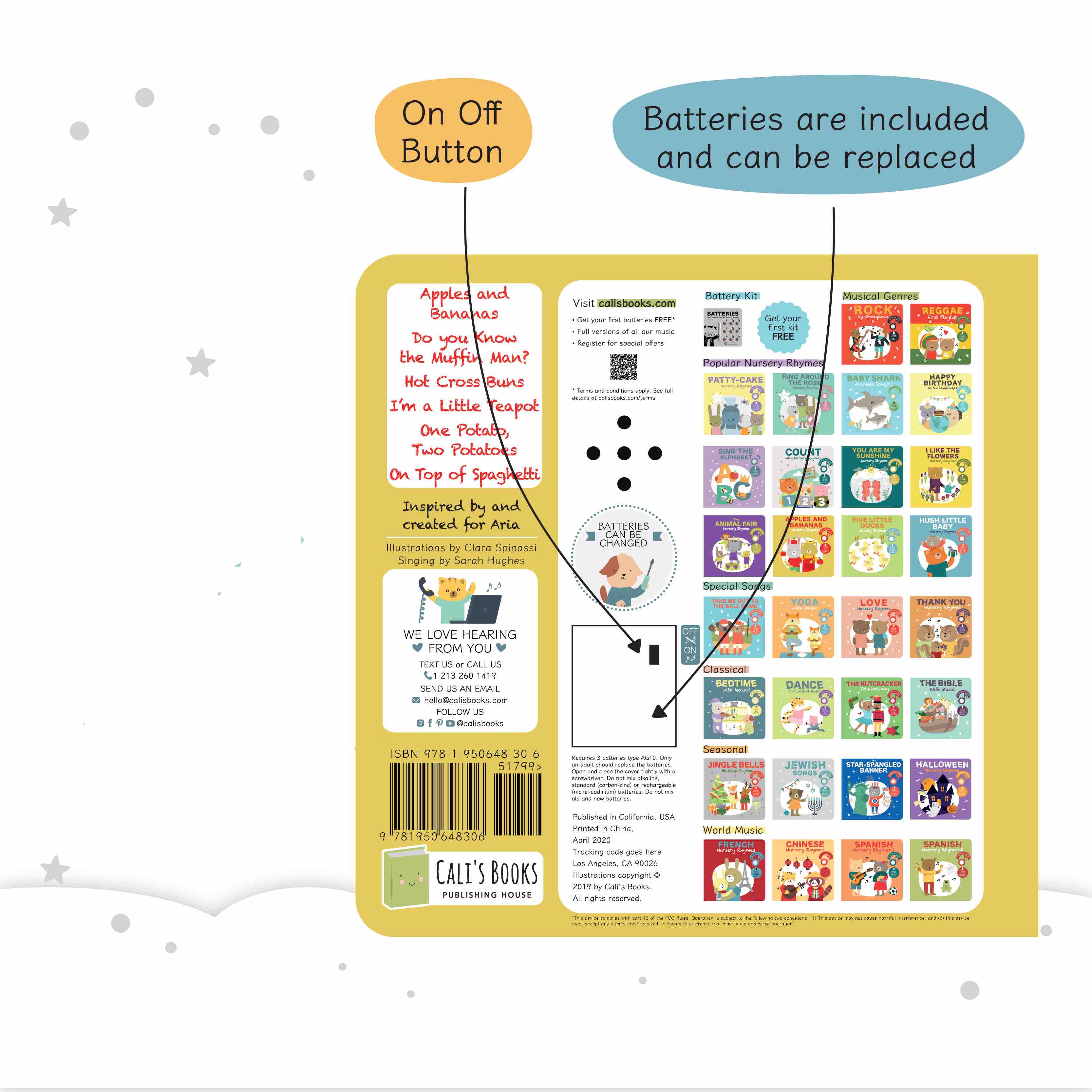 RING AROUND THE ROSE
An interactive book dedicated to stimulating children's development through words and music. Using sound book technology, children press to listento classic nursery songs.
Ring Around the Roise
Skip to My Lou
Mary Had A Little Lamb
The Wheels on the Bus
Star Light Star Bright
Row Row Row Your Boat
Book Dimension: 8 X 8 IN ( 20.32 X 20.32 CM)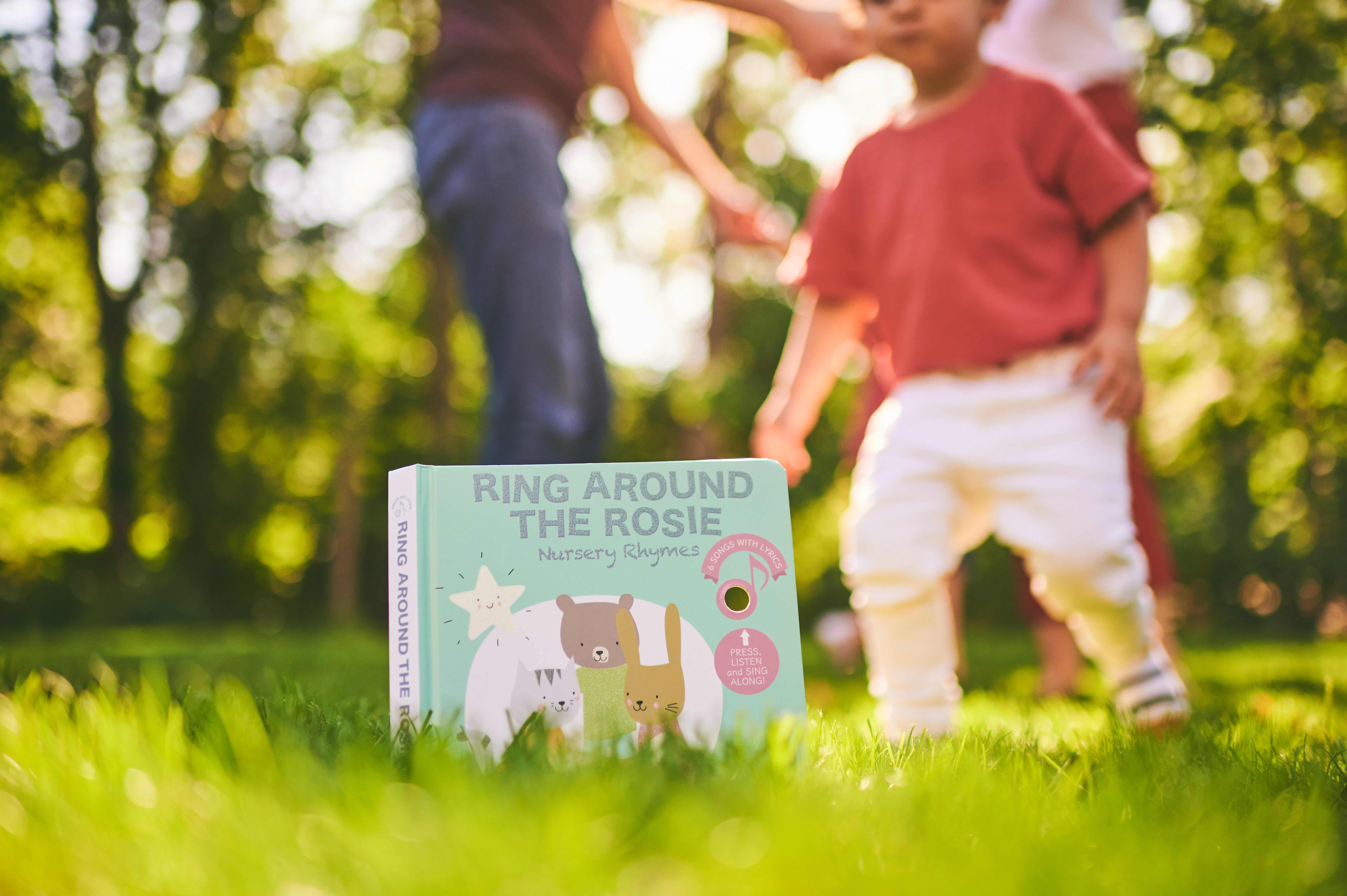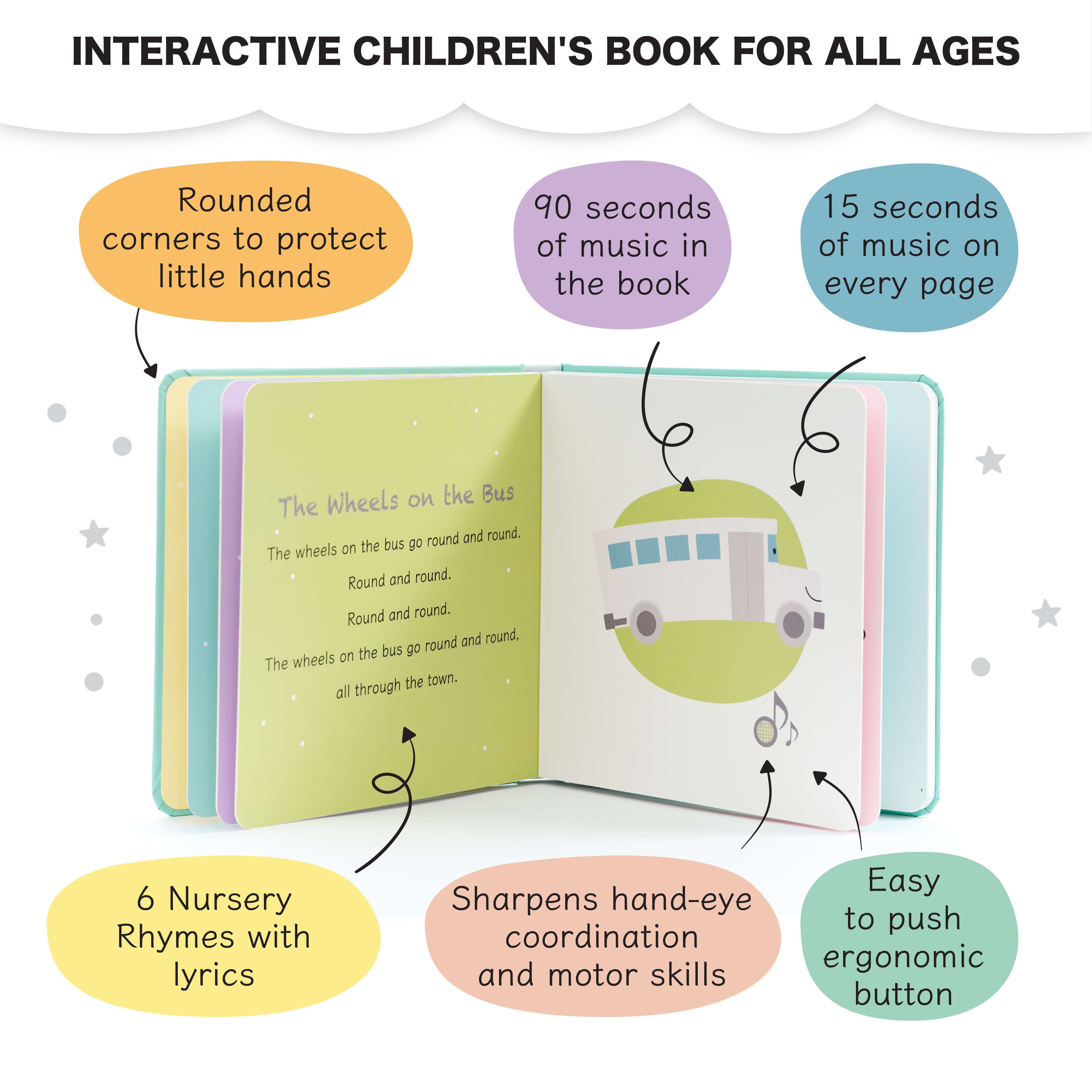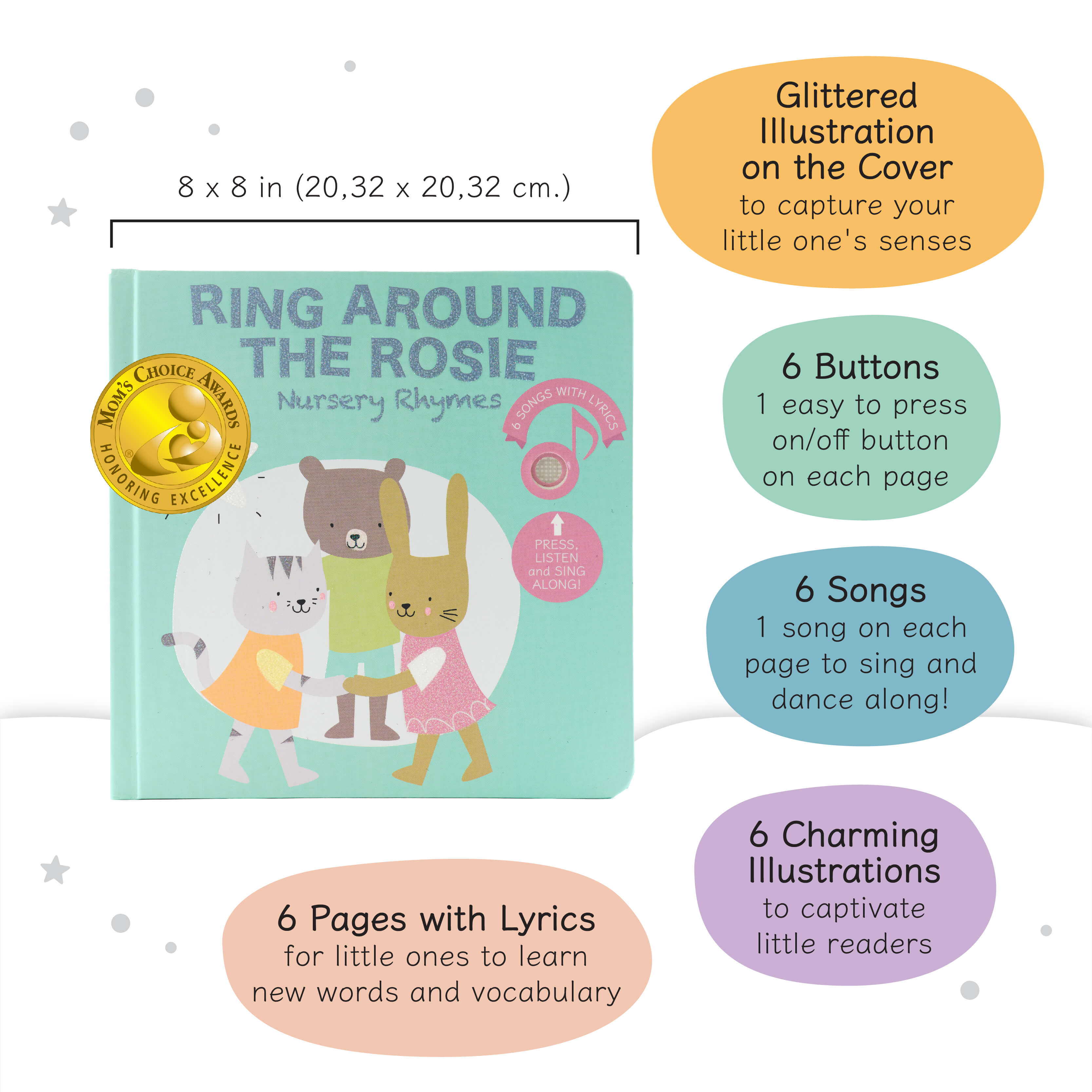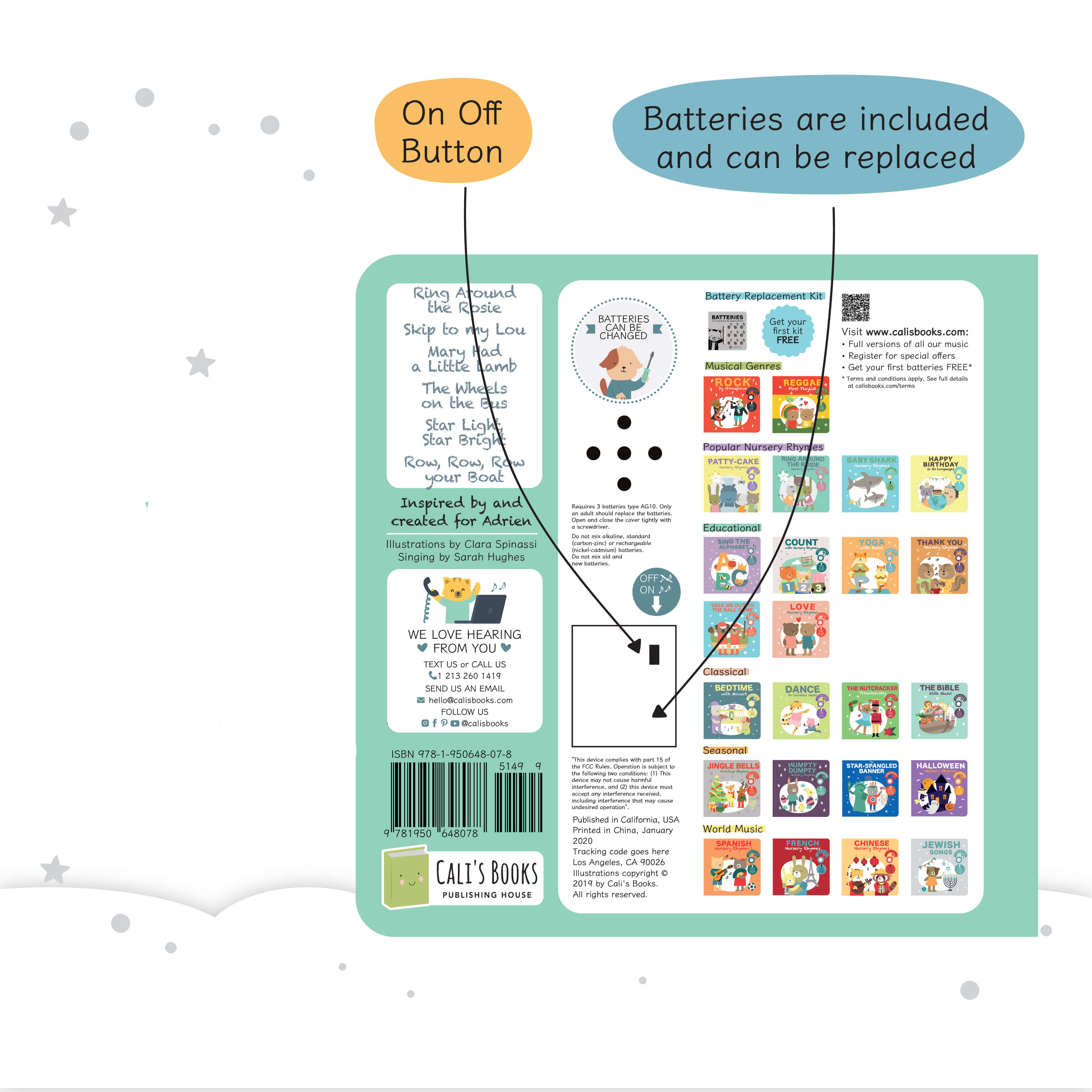 PATTY CAKE
The six nursery tunes in this book will have adults and children joining in song. There is also fun to be had acting and playing gesture games, like clapping in your hands or pretending to bake a cake.
Patty Cake
Twinkle Twinkle Little Star
If You're Happy and You Know It
Itsy Bitsy Spider
Old MacDonald
A-Tisket, A-Tasket
It captures the mind and attention of a child as long as young as a few months. Babies develop fine motor skills and learn to love books.
Book Dimension: 8 X 8 IN ( 20.32 X 20.32 CM)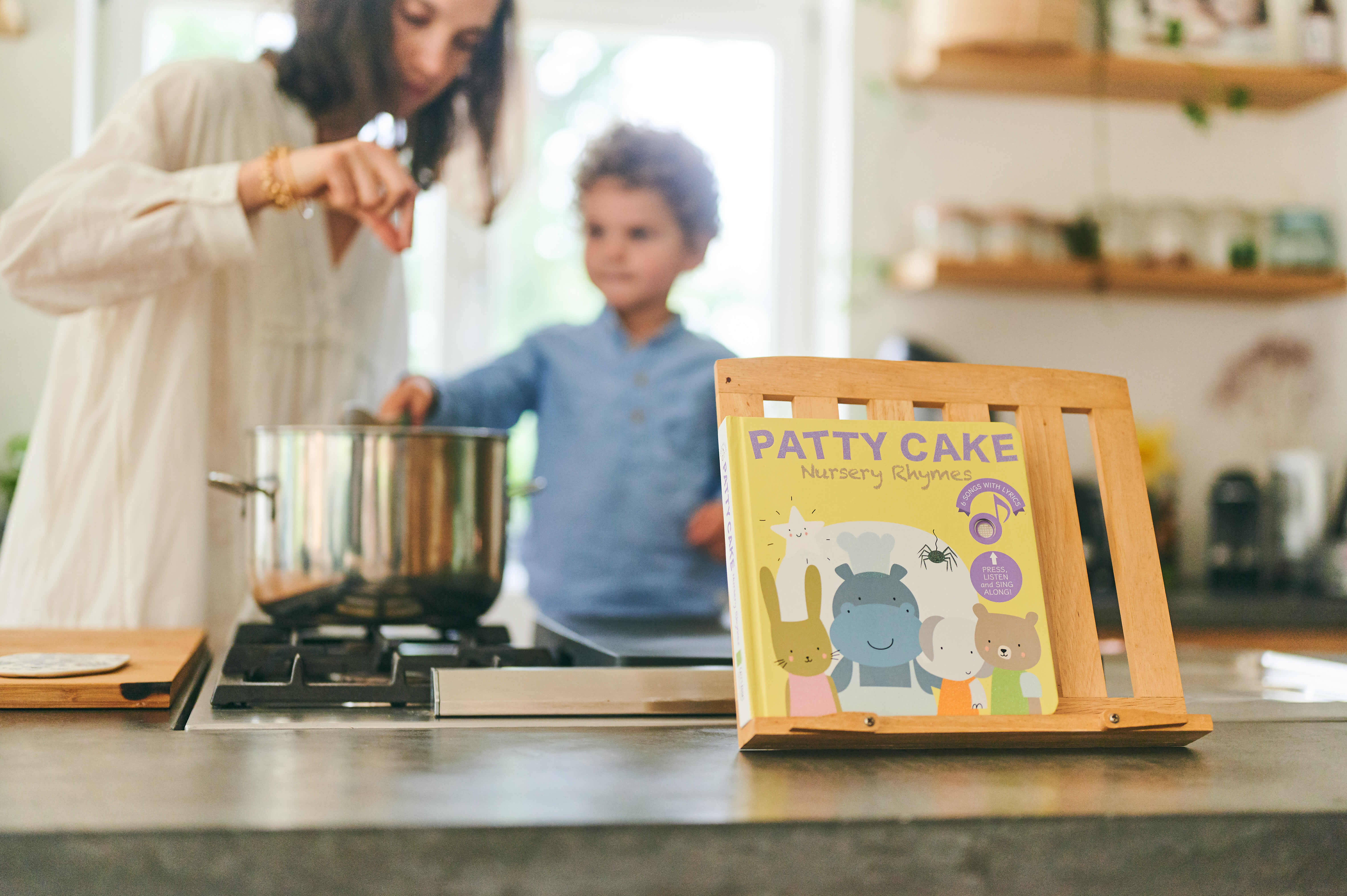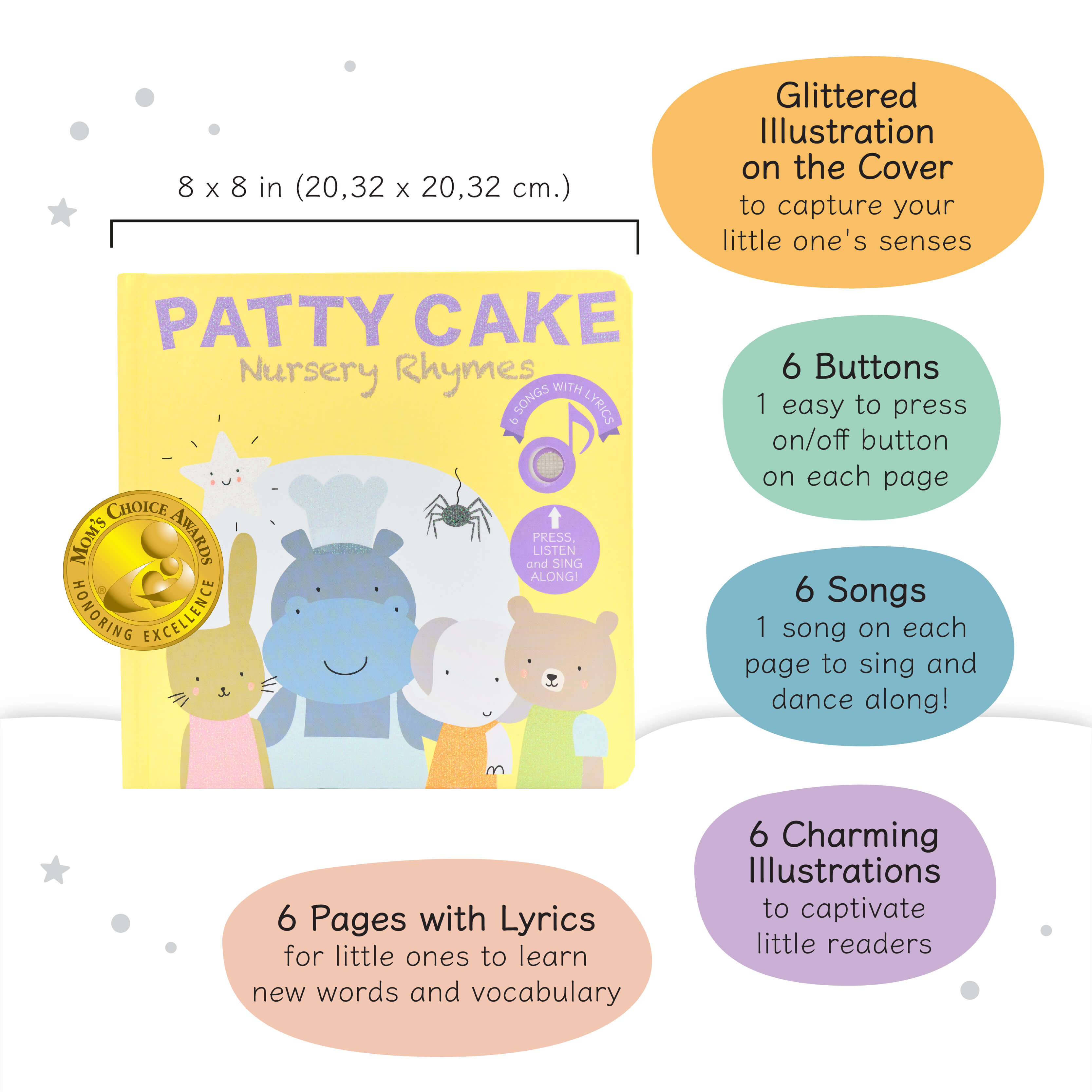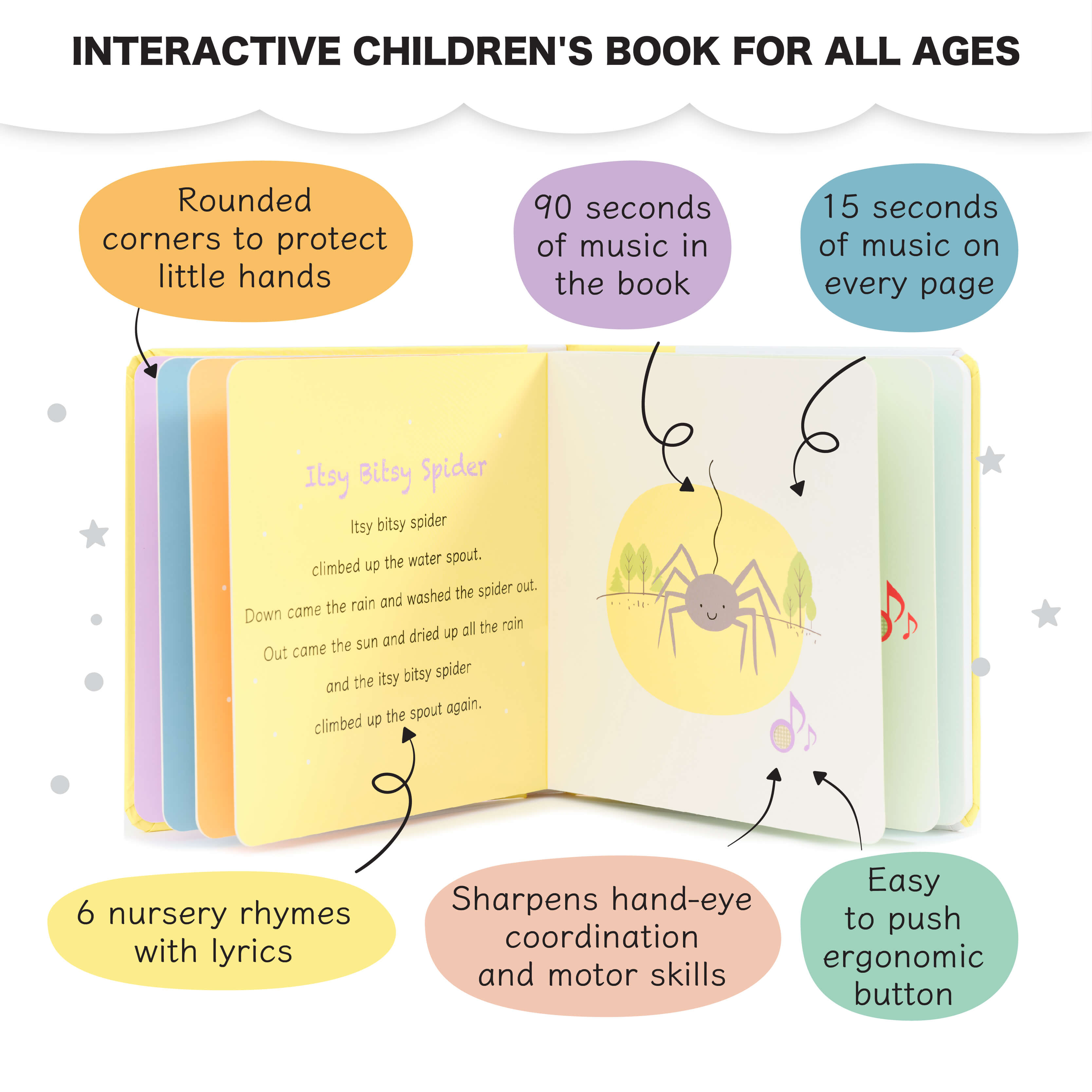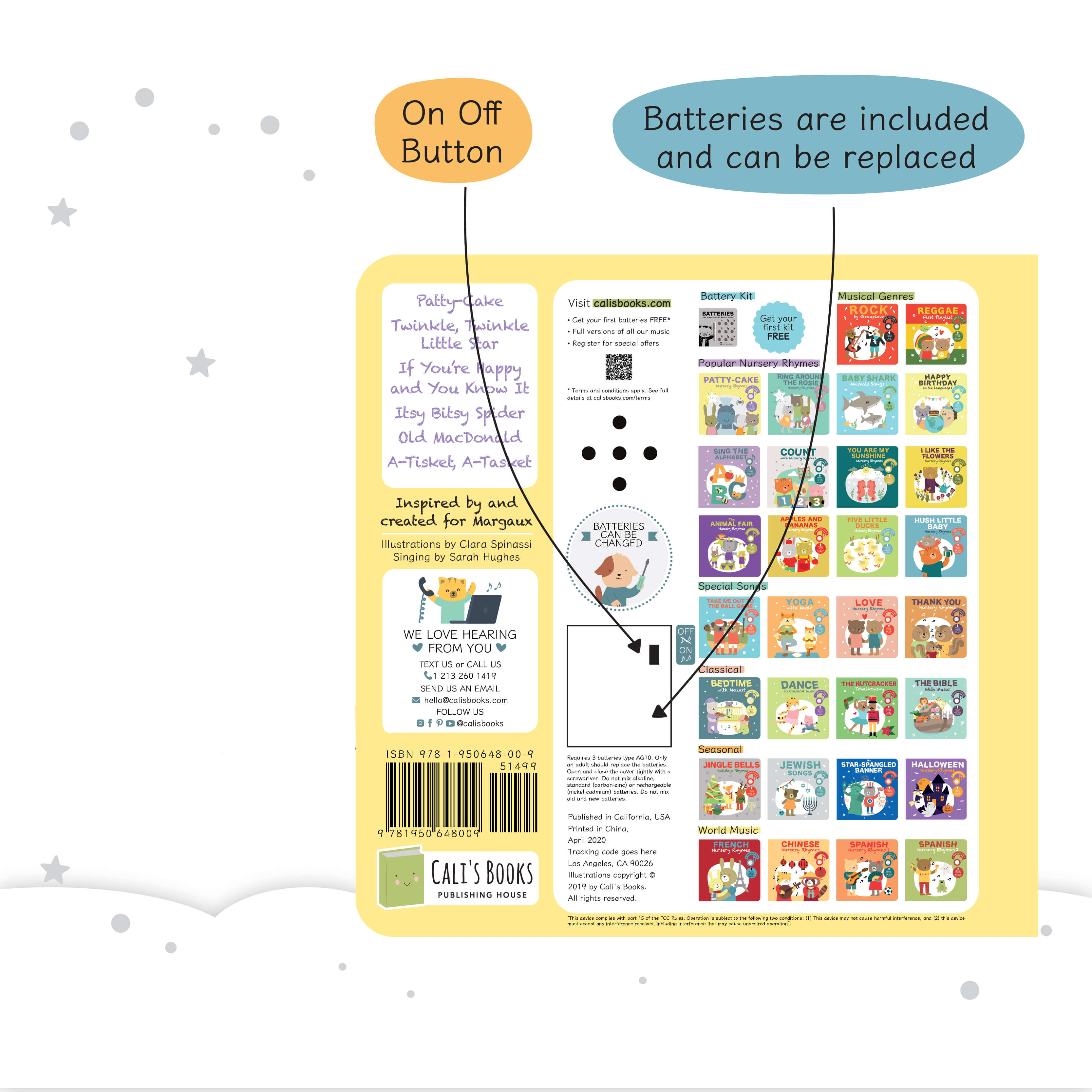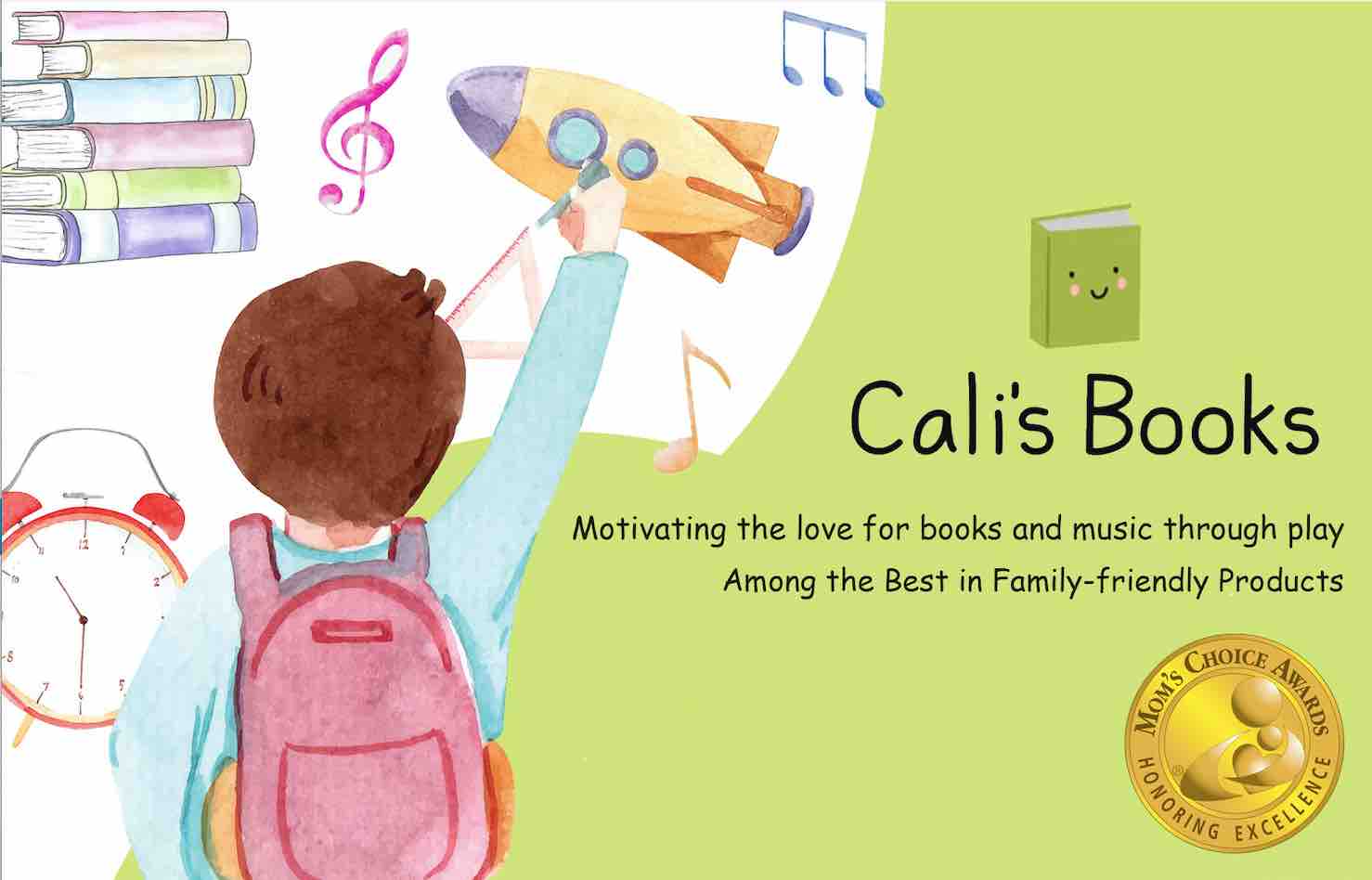 Based in Los Angeles, Cali's Books is a publishing house dedicated to introducing young children to the joyous world of words and music. Cali, the founder, is a mom of young children who trained as an engineer and worked in investment banking and at Disney.