In this book from the highly acclaimed Little People, BIG DREAMS series, discover the incredible life of Rosa Parks, the 'Mother of the Freedom Movement.'
Rosa Parks grew up in Alabama, where she learned to stand up for herself at an early age. Rosa went on to become a civil rights activist. In 1955, she refused to give up her seat to a white man on a segregated bus, sparking the Montgomery Bus Boycott. Her courageous decision had a huge impact on civil rights, eventually leading to the end of segregation on public transport. She never stopped working for equal rights. This moving book features stylish and quirky illustrations and extra facts at the back, including a biographical timeline with historical photos and a detailed profile of the activist's life.
Format: Hardback, 32 Pages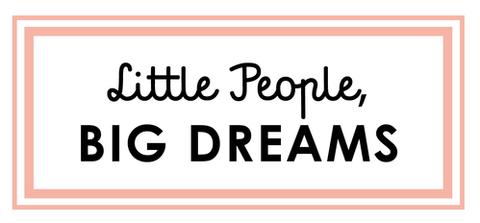 Little People, BIG DREAMS is a best-selling series of books that explore the lives of outstanding people, from designers and artists to scientists and activists. All of them achieved incredible things, yet each began life as a child with a dream.
This empowering series offers inspiring messages to children of all ages, in a range of formats. The books are told in simple sentences, perfect for reading aloud to babies and toddlers or for beginning readers.
Inspire the next generation of outstanding people who will change the world with Little People, BIG DREAMS!
Author: Maria Isabel Sánchez Vegara, born in Barcelona, Spain, is a writer and creative director in constant search of new concepts for children's books. Working for more than fifteen years for clients in top advertising agencies, her books combine creativity with learning, aiming to establish a new and fresh relationship between children and pop culture.