For every purchase of 2 sets of Zippies Love for All Reusable Storage Bags, get the Zippies Love for All Cotton Canvas Tote Bag (valued at P280.00) for FREE.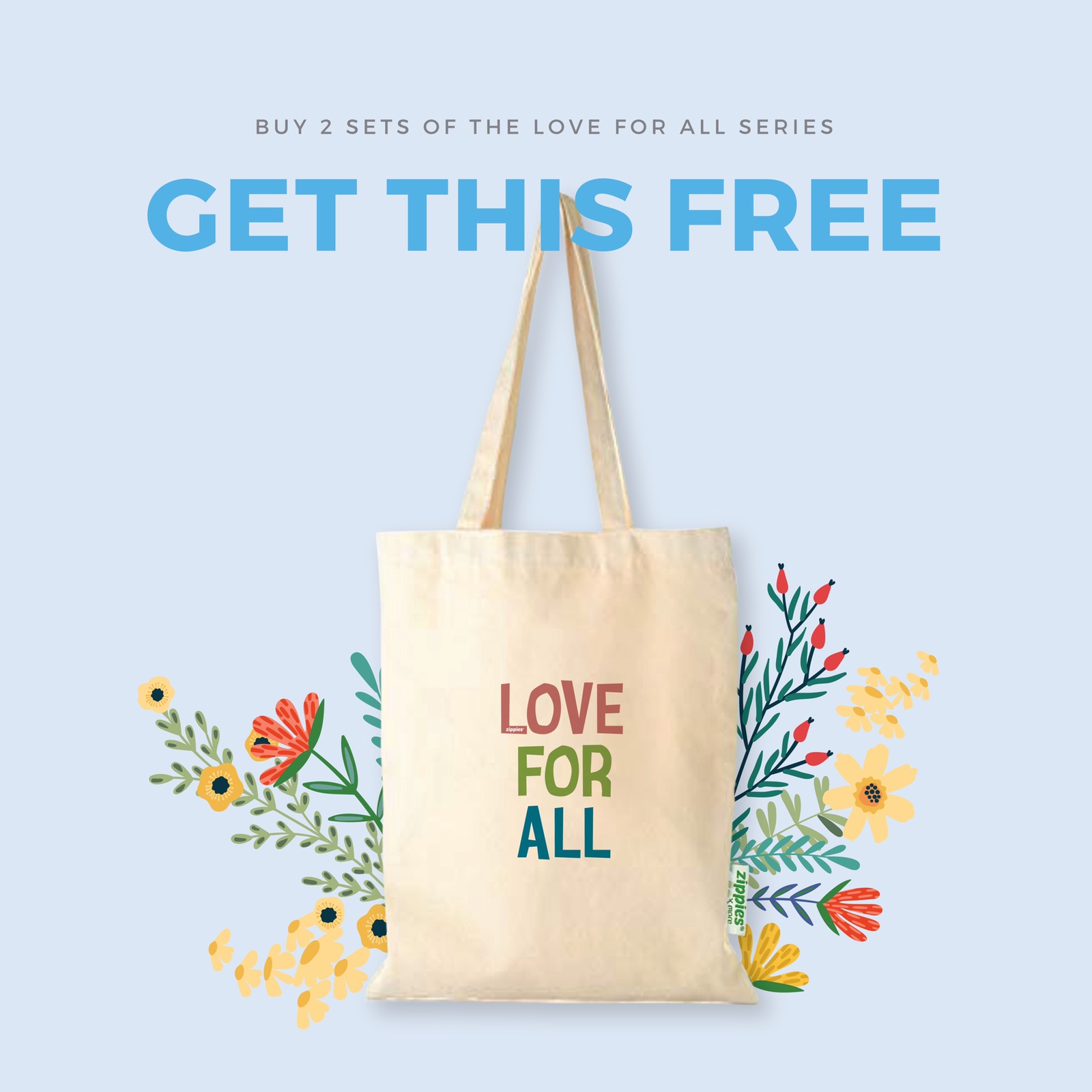 Zippies Love for All Reusable Storage Bags
With the success of Zippies' first ever Bags with a Mission last year, we are happy to announce our 2nd series called Love for All. During times of uncertainty, championing love and kindness goes a long way. Our Love for All series gives that reminder that it matters to show up, speak up and get things done in the name of LOVE.
With every purchase of this series, you'll be able to put that kind intention into action with our partner charitable organizations as we commit a portion of our proceeds to to help them further their causes.
In these bags, get inspired with our message of love, kindness and positivity in our poster illustration (as seen in the small bag), flower typography of values (as seen in the medium bag) and drawings of everyday expression of love (as seen in the large bag).
Includes 3 reusable ziplock bags
Large Flat: 9" x 8.2"
Medium Flat: 9" x 5.7"
Small Flat: 9 x 4.7"
Made of food safe, PEVA material and are PVC free, lead free and BPA free
with double lock closure zip that locks in freshness and are freezer safe
Perfect for storing items in the fridge, baby snacks or small baby items.
Easy to clean and can be used over and over again
NOT intended to be used wit heat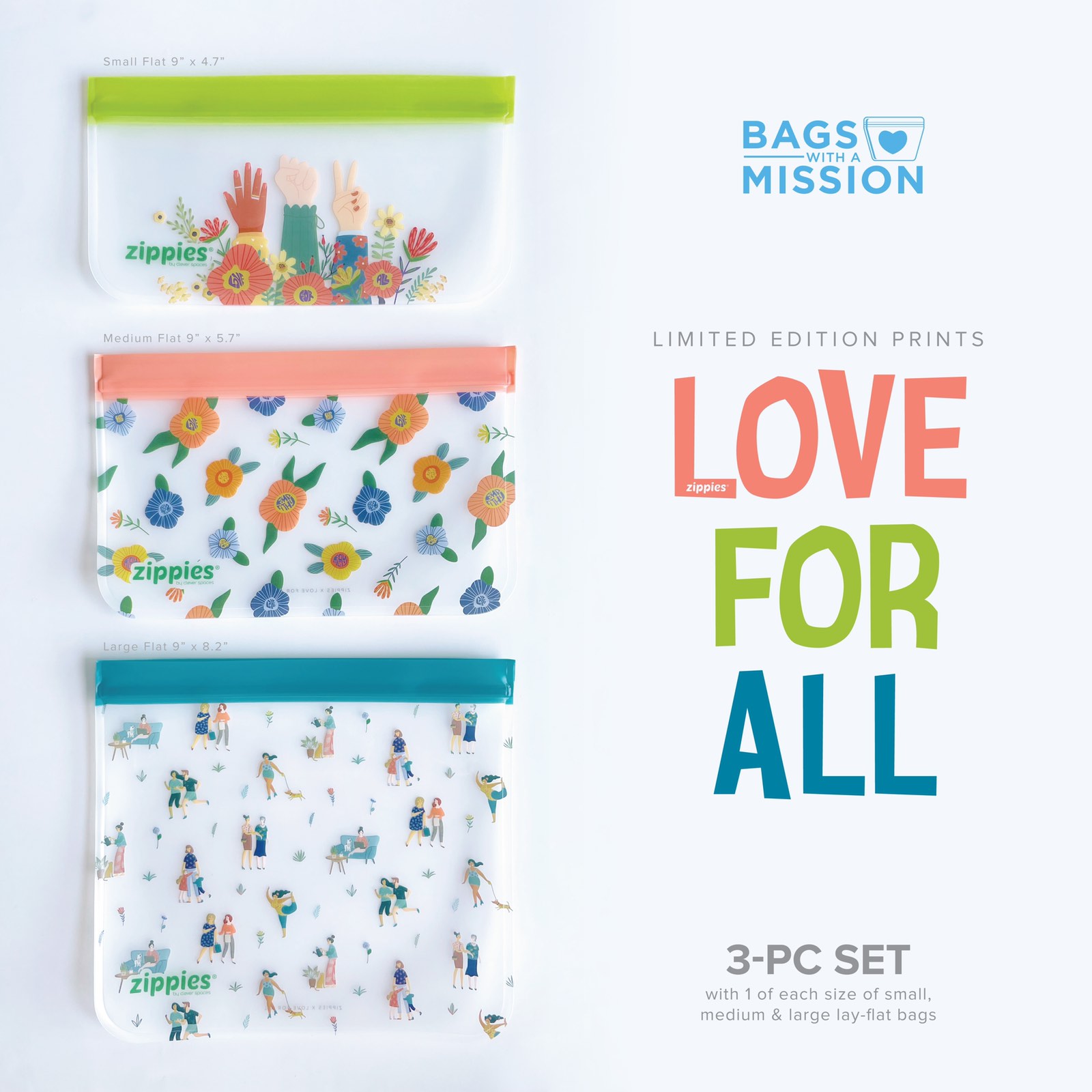 Zippies Love for All Reusable Storage Bags
Cotton Canvas Tote Bag
30 x 40cm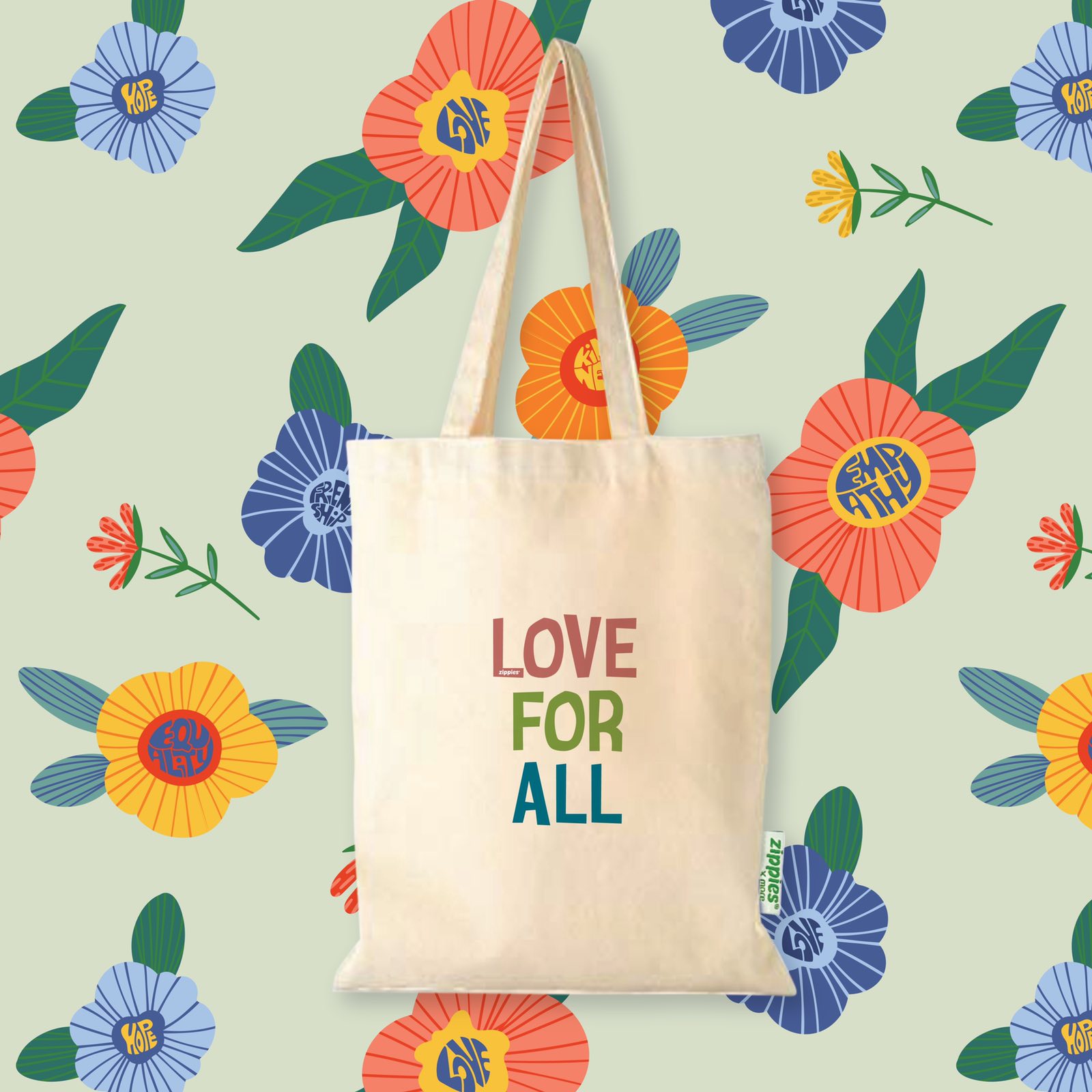 Zippies has partnered with Girls Got Game PH, Girl Up Philippines, I Support The Girls Mnl, all women and youth driven non-profit organizations that help spread kindness and support for women and children of impoverished families in the Philippines. Spotlight on these organizations will be shared in our social media in the days and weeks to come.
Portion of the proceeds will go to these organizations.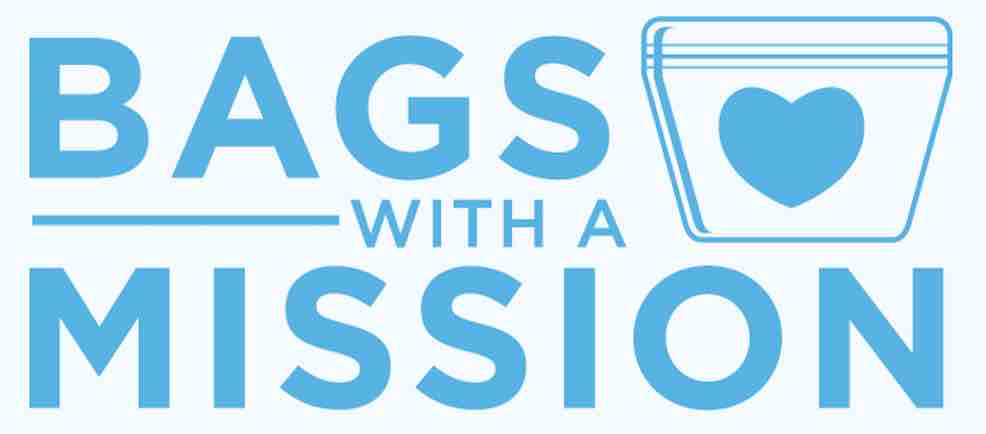 Zippies' Love for All Reusable Storage Bags is part of the Zippies' social responsibility campaign called Bags With A Mission. This aims to champion the power of human kindness by raising funds for environmental causes that our company is passionate about. Projects that will be supported are nature and wildlife preservation and reforestation, to name a few, as it is becoming more and more evident that environmental issues are the root of many social and economic challenges that we have today.